8 Reasons to Wait for the Galaxy Note 20 & 4 Reasons Not To
Wait for Better Cameras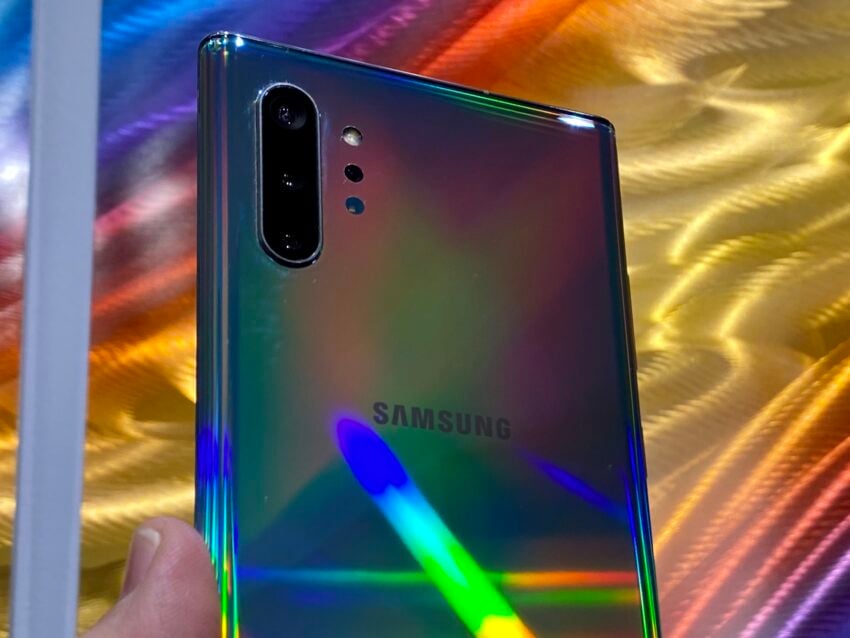 Samsung always makes year-to-year improvements to the cameras on the Galaxy S series and Galaxy Note series and you can upgrades in 2020. In fact, we could see some major changes arrive on board the Galaxy Note 20.
The company's new Galaxy S20 models have some significant upgrades on board. That bodes well for the Note series.
The Galaxy S20 and Galaxy S20+ have a 64MP camera while the Galaxy S20 Ultra has an 108MP camera. The devices also feature Space Zoom technology that utilizes a combination of Hybrid Optic Zoom and Super Resolution Zoom.
You get up to 30X zoom on the Galaxy S20 and Galaxy S20+ while the Galaxy S20 Ultra features a whopping 100X zoom.
According to Ice Universe, a well-known leaker, the Galaxy Note 20's cameras will likely have a lot in common with the Galaxy S20's camera setup.
A rumor claims that Samsung is developing a brand new 150MP Nonacell sensor for release in 2020, but we don't expect Samsung to tack it on the Galaxy Note 20.
Dutch publication Galaxy Club backs this up with a report. The site claims the Galaxy Note 20 Ultra will utilize a 108MP sensor. Ice Universe agrees and says the Note 20+ will indeed use a 108MP camera though the company will add a "new sensor to assist in focusing." Another source, Roland Quandt, also says the Galaxy Note 20 Ultra will have a 108MP main cam.
That said, it looks like Samsung might drop the Galaxy S20's 100x zoom feature from the Galaxy Note 20 series.
Even if that happens, the Galaxy Note 20 Ultra will reportedly still come with a periscope camera though it's unclear how it might compare to the Space Zoom lens on the Galaxy S20 Ultra. Ice Universe says it will have 50x Zoom, but that's obviously unconfirmed.
The cameras on board the Galaxy S20, Galaxy S10, and Galaxy Note 10 are good enough for most people, but if you aren't impressed and want something better, and you prefer the Galaxy Note series to the Galaxy S, you might want to hang around and wait.