4 Reasons Not to Install macOS Monterey & 11 Reasons You Should
Apple's macOS Monterey update could have a huge impact on your Mac's performance. While some of you should install the new operating system today, others are better off waiting to move up from macOS Big Sur and older versions of macOS.
macOS Monterey is out of beta and available to download. The new operating system is compatible with most Mac models that were able to run macOS Big Sur, but some older Mac models have been left out.
Most Mac users will see macOS Monterey 12.0.1 when they download the new software. Apple notes that the base version, macOS Monterey 12.0, is pre-installed on certain Mac models. Mac users running macOS Monterey 12.0 can update to macOS Monterey 12.0.1.
The macOS Monterey update is chock full of changes including upgrades to Safari, Messages, Maps, Privacy, and a whole lot more.
The macOS Monterey update requires a massive download. It's a huge download for Mac owners moving their device up from macOS Big Sur and even bigger for those moving up from older software. Keep that in mind if you need to use your Mac for work or school. The update could take quite a bit of time to complete.
Those of you dealing with issues on macOS Big Sur could see a huge turnaround after installing macOS Monterey. We're already hearing about positive changes. That being said, we're also hearing about various bugs and performance problems.
If you install macOS Monterey on your Mac, and you run into issues, you can downgrade your Mac's software in an attempt to improve its performance. Unlike iOS and iPadOS, the macOS downgrade is always open.
If you're currently debating a move to macOS Monterey, allow us to walk you through the best reasons to install the software today and the best reasons to hang around on macOS Big Sur, or whatever version of macOS your Mac is currently running, for a little bit longer.
Install macOS Monterey for Better Security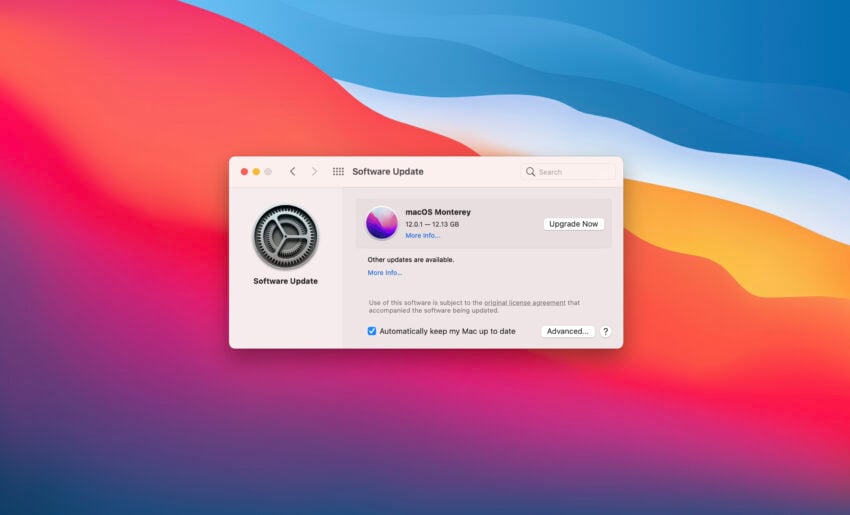 If security is important to you, think about installing the macOS Monterey update right away.
macOS Big Sur brings 30+ new security patches to your Mac. If you're interested in the exact nature of these improvements, you can read about them over on Apple's website.
In addition to those patches, the macOS Monterey update comes with additional security and privacy upgrades.
If you're an Apple Card user, you'll now get a security code that changes regularly to use when you make online transactions.
Apple's also included a built-in authenticator that's similar to Google Authenticator. This will let you generate verification codes for enhanced sign-in security under your Passwords.
New Mail Privacy Protection helps prevent senders from tracking your Mail activity and there's a new recording indicator in Control Center for apps that are accessing your mic.

As an Amazon Associate I earn from qualifying purchases.