29 Surprising Things You Can Buy on the Wish App
Lock Pick Gun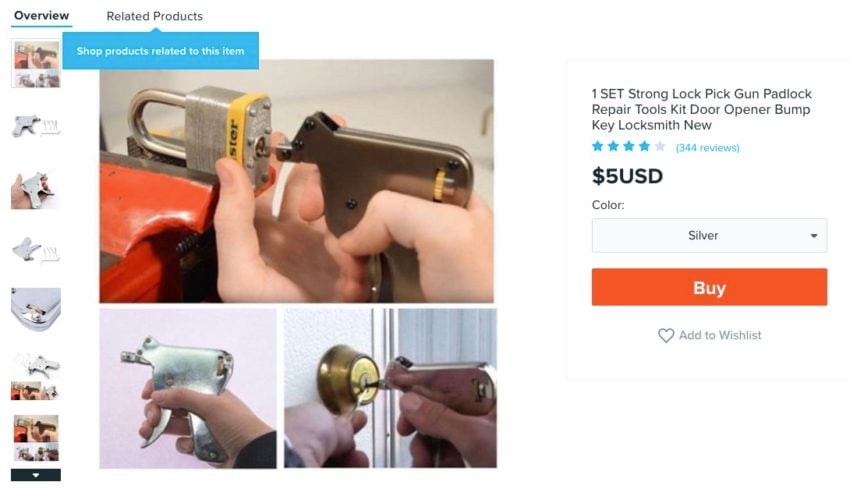 You can buy a lock pick gun on Wish. This is a $5 lock pick that the description says you can use to bump key a door.
While it is legal in many states in the U.S. to own a lock pick set or tool, laws vary by location. In some states, owning one of these without a license is evidence of intent, and can turn owning one into a crime.

As an Amazon Associate I earn from qualifying purchases.