29 Surprising Things You Can Buy on the Wish App
LED Beauty Mask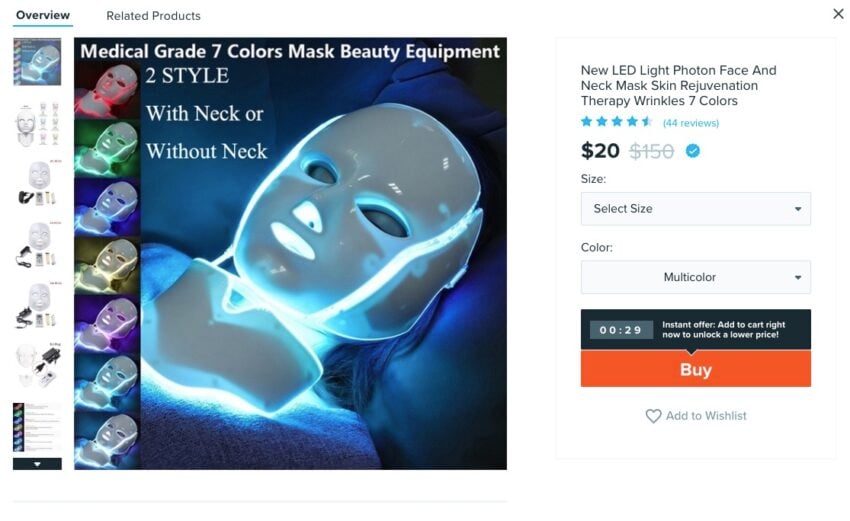 Wish sells a terrifying Beauty LED beauty mask with or without a neck section. This is supposed to rejuvenate your skin and reduce wrinkles. You can choose from seven different colors, each which will offer a different benefit according to the listing.

White - Remove Freckles
Blue- Reduce Inflammation
Red - Reduce Wrinkles
Light Blue - Improve Metabolism
Green - Remove Skin Grease
Purple - Remove Acne Scars
Yellow - Give Your Skin Energy
The odds are very good that this mask is using the same type of color-changing LEDs found in cheap light strips.

As an Amazon Associate I earn from qualifying purchases.