29 Surprising Things You Can Buy on the Wish App
Tooth Whitening Kits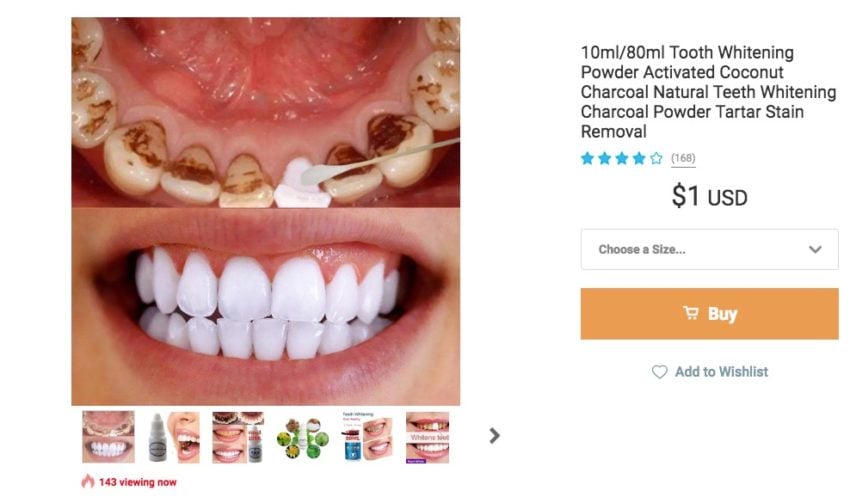 You can buy tooth whitening kits on Wish.
If you are OK with painting your teeth with something that arrives straight from China for $1 without any oversight or safety process, this is what you've been waiting for.
The "Teeth Whitening Liquid" comes in a small bottle. You put two drops on a cotton swap and rub your teeth for 1-2 minutes once a week. Make sure you rinse your mouth with warm water for five minutes after you do this!

As an Amazon Associate I earn from qualifying purchases.