29 Surprising Things You Can Buy on the Wish App
Mystery Boxes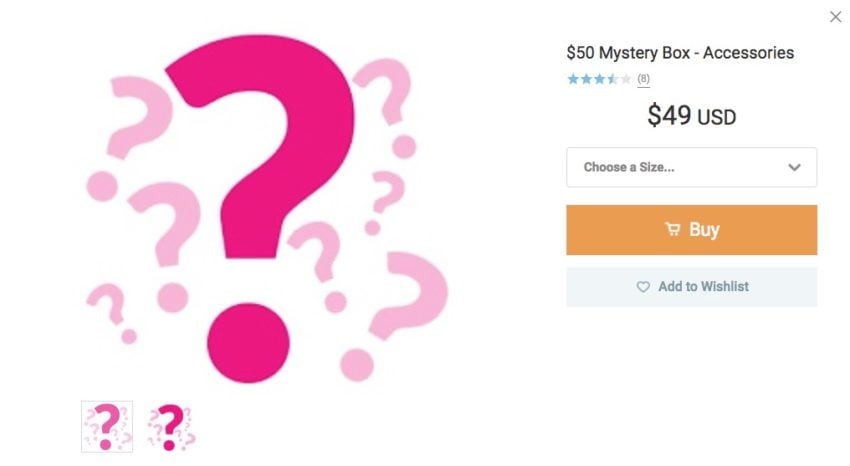 Wish sells mystery boxes for various prices and in various sizes. You can choose from Wish Mystery boxes for clothing like Supreme or for accessories and even $1 mystery boxes with a small surprise in them.
You need to check the seller's ratings and product ratings to know if you will get something good. Check the description to find out the approximate value of the items in the box. With this option, you can even choose the size of the package.
Keep in mind that when they say $150 value, like this example does, it may be the inflated price like you see for many items on Wish. The whole point of these is to get random items. Some people will get something awesome, while others may get a box full of useless items. That's the point of mystery boxes.

As an Amazon Associate I earn from qualifying purchases.