29 Surprising Things You Can Buy on the Wish App
Eyelashes from Wish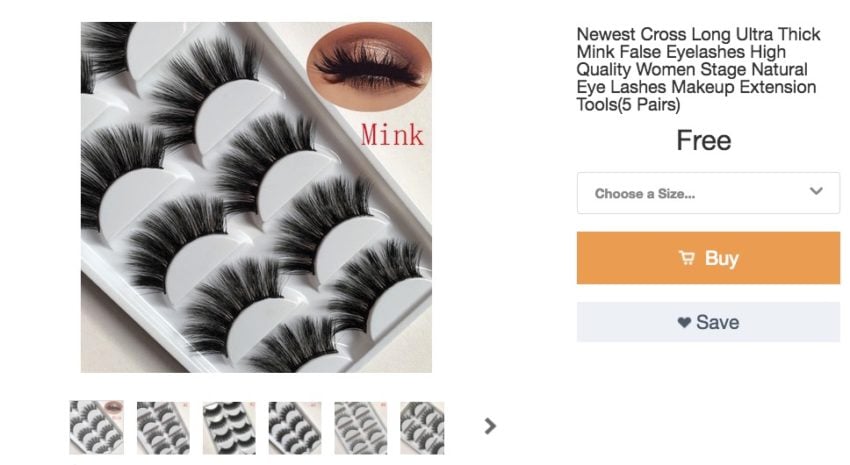 You can buy all kinds of hair and makeup stuff on Wish, but one of the most surprising is mink hair eyelashes.
These are fake eyelashes are re-usable and hand made using mink hair. It's up to you if you want to buy eyelashes without any kind of formal quality control or inspections.
There are many different eyelashes available in different styles and colors if you look through the Wish app.

As an Amazon Associate I earn from qualifying purchases.