29 Surprising Things You Can Buy on the Wish App
$2000 in Fake Money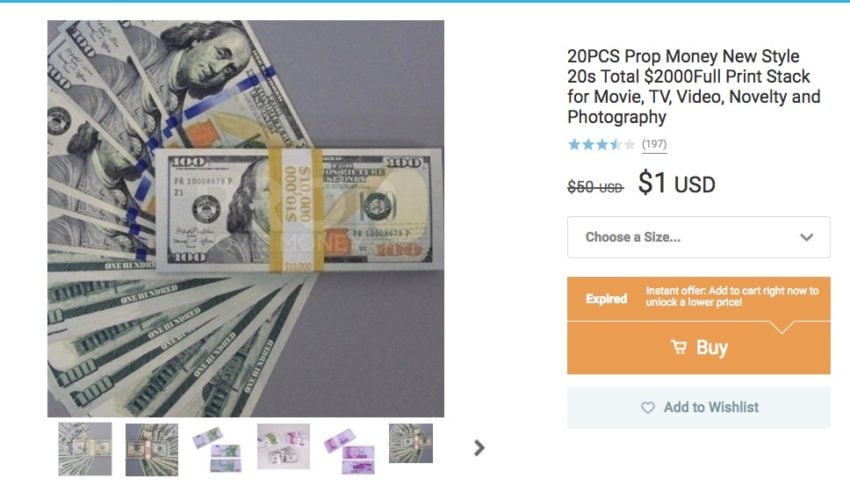 Do you need a ton of fake money for a video or a prank? You can buy $2,000 worth of fake money in 50's, 100's, 100 Pound or 100 Euro notes.
The money look fairly realistic in the photos and reviews are good overall. The bills are printed on front and back, but do not contain working holograms or feel like real money.
This makes for an epic prank gift, especially at $1, but just make sure you don't try to spend it.

As an Amazon Associate I earn from qualifying purchases.