29 Surprising Things You Can Buy on the Wish App
Commercial Grade Deep Fryers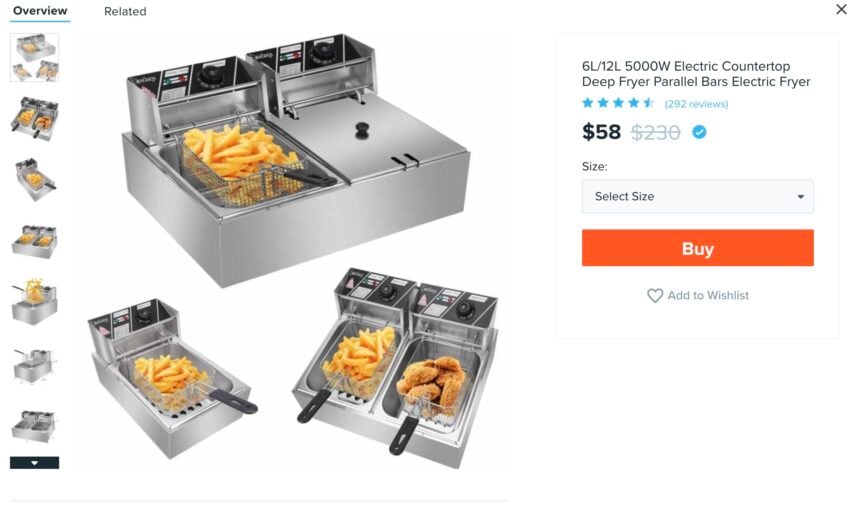 You can get a commercial-grade deep fryer on the Wish app. There are 6L and 12L versions of this deep fryer, so you can deep fry a little or deep fry a lot.
If you are adventurous, this will allow you to start deep-frying food at home. I would be surprised if this is something that you want to put into a business.

As an Amazon Associate I earn from qualifying purchases.