6 Reasons to Buy the 2018 iPad Pro & 4 Reasons to Wait
Buy for the Smart Keyboard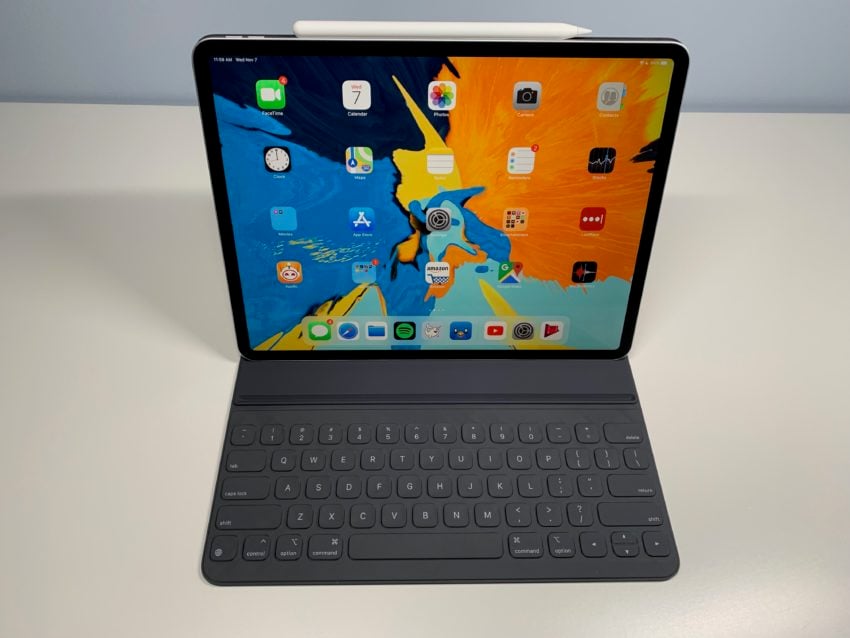 In addition to the new Apple Pencil, Apple also released a new Smart Keyboard for the iPad Pro.
The Apple Smart Keyboard includes two angles which makes it easy to use it while the device is sitting on a table or sitting in your lap.
The keyboard connects to your iPad with a Smart Connector. This means there are no wires to deal with and no charging necessary. You simply connect the device and start typing.
The accessory is pretty expensive, it's $179 for the 11-inch model and $199 (without a deal) for the 12.9-inch model, but if you're thinking about replacing your laptop with an iPad Pro, it's a wise investment.
The Smart Keyboard doesn't work with older iPad Pro models or the iPad mini 5.

As an Amazon Associate I earn from qualifying purchases.