7 Things to Know About the August Nexus 5X Android Nougat Update
With the Android O update looming on the horizon, the August Nexus 5X Nougat update could be the device's last Android Nougat build.
In July, carriers confirmed a new Android 7.1.2 release for August 7th. Today, right on cue, Google's pushing this new build to Nexus and Pixel owners.
Google's latest security update, known as N2G48C, delivers a solid list of patches to the Nexus 5X. If you value the security of your phone, you'll want to download it right now or when the OTA prompt appears on your device.
While Google's intentions are good, there's always a chance the August Android Nougat update could cause something to go wrong on your Nexus 5X. Previous security patches have caused severe battery drain and other performance issues.
It's virtually impossible to predict how the August Nexus 5X Android Nougat update will impact your device's performance so you'll want to prepare before you manually install or update Over-the-Air. Our walkthrough will help you prepare.
This guide will also take you through some early impressions of the August update's performance, Android 7.1.2 problems and fixes, and a look at what's in the pipeline for the Nexus 5X.
Now that this Android 7.1.2 build is out, the Nexus 5X's next upgrade could be the long awaited Android 8.0 update.
August Nexus 5X Android Nougat Update: First Impressions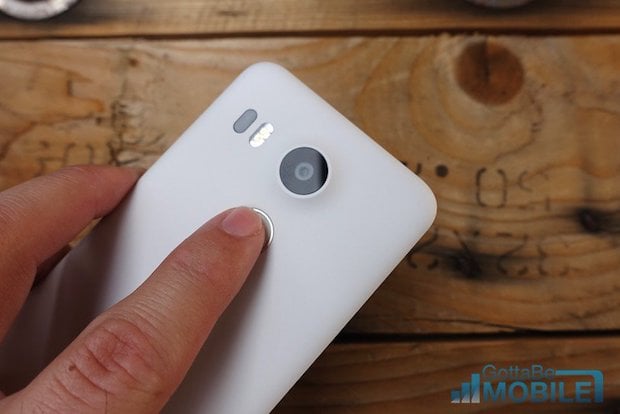 We've been using the August Android 7.1.2 build for a few hours now and here are a few observations we've made during our brief time with the update.
We haven't noticed any abnormal battery drain in the early going. The device is currently holding a solid charge.
Android security updates are supposed to have a negative effect on your battery life. If you see an issue, there's a good chance it's something else (like a rogue app) causing the problem.
We've tested the phone with several Bluetooth devices including a Bose Soundlink Mini speaker and Bose QC30 headphones. Those connections are stable.
We've also tested the device and the new software with several routers including eero's mesh Wi-Fi system. Speeds appear to be normal and we haven't experienced any strange disconnections.
First and third-party applications are behaving normally right now. Our core applications include Asana, Slack, Twitter, Chrome, YouTube, Gmail, Spotify, and Soundcloud. All of them are working fine.
We haven't noticed any abnormal UI lag or any issues with the device's fingerprint sensor. The August update feels very stable right now.
Given what's on board (important security patches) you'll want to consider downloading it as soon as possible.
If you're feeling leery, wait a few more days for long-term feedback about its performance to emerge.