Nexus Android 7.1.2 Problems: 5 Things You Need to Know
Google's Android 7.1.2 Nougat update continues to cause problems for many Nexus 5X, Nexus 6P, Pixel, and Pixel XL users as we push deeper into the summer.
The company's original Android 7.1.2 Nougat update delivered bug fixes, security patches, some useful new fingerprint gestures for the Nexus 5X and the Nexus 6P, and a collection of annoying problems.
Google's latest Android 7.1.2 build, the August security patch, is only a few hours old but it's already causing issues for some Pixel and Nexus users.
With that in mind, we want to take a look at the Android 7.1.2 Nougat problems plaguing owners of the Nexus 6P, Nexus 5X, and Nexus Player. We'll also take a brief look at some of the Android 7.1.2 problems impacting the Pixel, Pixel XL, and Pixel C.
Our roundup also provides some tips and remedies we think could come in handy if and when you do run into an issue and a look at what's next from Google in terms of bug fixes.
Prepare for Android 7.1.2 Nougat
While you might be tempted to install the update the second it arrives on your device, we recommend holding out until you've prepared. A little prep work could go a long way toward preventing Android 7.1.2 issues.
It's impossible to predict how the new Android 7.1.2 Nougat build will fare on your device. This is precisely why you should do some prep work before you install it. This way, you'll be prepared if and when you do run into something.
We've put together a step-by-step guide that will take you through the pre-installation process we typically use before installing major Android updates and security patches like the August Android 7.1.2 build.
If you don't have a lot of time to prepare you'll want to make sure all of your important files/data are backed up before making the move to Android 7.1.2.
Android 7.1.2 Problems
Google's Nexus forums (and Pixel forums) are filling up with complaints about the Android 7.1.2 Nougat update and its latest build.
Can't install July security update on my pixel @madebygoogle

— DAVID (@_iDavie) July 6, 2017
@LGPhilippines do you fix boot-looped Nexus 5X phones? Mine and a couple of friends I know had this issue ever since the July update

— Karl Jamoralin (@karljamoralin) July 15, 2017
Nexus 5X and Nexus 6P users are reporting boot loops, installation problems, issues with the fingerprint sensor, camera problems, various problems with Bluetooth, charging problems, problems typing, abnormal battery drain, and cellular data issues.
Pixel users are running into similar problems. Pixel and Pixel XL owners are noticing battery drain, issues with Bluetooth with Wi-Fi, installation problems, problems with the microphone, various issues with sound, issues with Google Assistant, and issues with the fingerprint sensor.
We expect the complaints to pickup as the OTA picks up speed and more people decide to make the jump from older versions of Android Nougat to Android 7.1.2.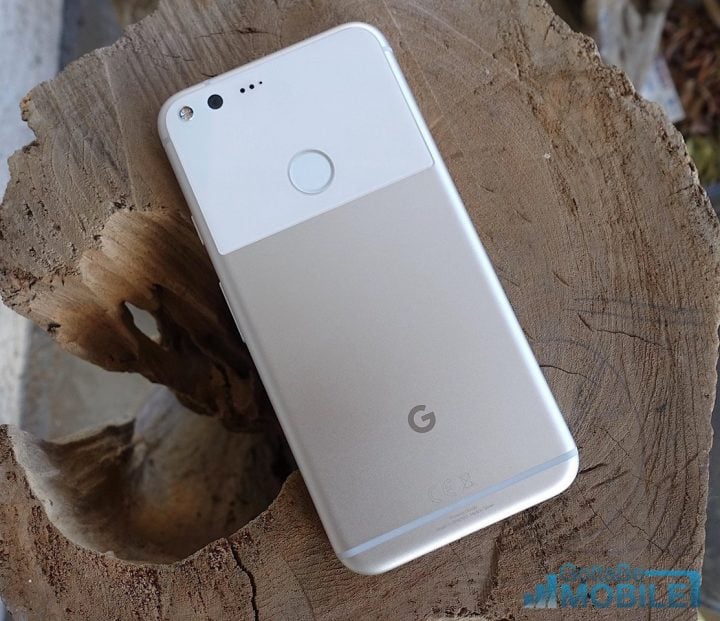 So far, most of these Android 7.1.2 issues appear to be isolated. Outside of the issues with the fingerprint sensor, we haven't seen any reports of widespread bugs or issues. That could certainly change down the road so you'll want to keep your eyes peeled as we push deeper into the year.
There's no guarantee you'll encounter one of these issues on your device but the potential for problems should motivate you to prepare your smartphone or tablet for your Android 7.1.2 Nougat update.
Where to Find Android 7.1.2 Feedback
As we push away from the most recent Android 7.1.2 update's release, you'll want to monitor feedback from those using the current build. This feedback will alert you to potential benefits of Android 7.1.2 and it'll also make you aware of issues plaguing the operating system.
Thankfully, we're already seeing Android 7.1.2 Nougat users post feedback on social media sites like Twitter and Facebook.
We've also put together our impressions of the latest Nexus 5X Android 7.1.2 update. They include a quick look at its performance. (Quick note: We aren't seeing the fingerprint issues other Nexus 5X owners are seeing on Android 7.1.2.)
We're also seeing useful feedback emerge on Google's Pixel Help Forums, Google's Nexus Help forums, XDA-Developers, YouTube, and Android-centric forums like Android Central Forums.
Short-term feedback is useful but you'll also want to make sure you dig into long-term feedback from Android 7.1.2 users, especially if you're using an older device like the Nexus 6P or Nexus 5X.
How to Fix Nexus Android 7.1.2 Problems
If you've run into trouble with Android 7.1.2 Nougat, don't panic. There's a good chance you'll be able to fix your issue from the comfort of your computer chair or couch.
We've put together a list of fixes for the most common Nexus Android Nougat issues. If you don't know where to turn, it's a great starting point.
If you're dealing with an Android 7.1.2 fingerprint issue on your Pixel or Nexus, try flashing the Android 7.1.2 Nougat update.
It appears these fingerprint sensor issues are more prevalent on devices running the OTA version of Android 7.1.2.
We've also put together another guide that will show you how to fix Nexus Android Nougat battery life problems. If your battery doesn't return to normal after a couple of days with Android 7.1.2 on board, take a look there.
If you can't find what you're looking, take a peek at Google's official Nexus Help Forums or Google's Pixel Help forums. You might also try XDA-Developers.
We also recommend getting familiar with the downgrade process. Downgrading back to an older version of Android Nougat could help your device's performance.
If you're unfamiliar with the downgrade process for Nexus devices, take a look at this guide courtesy of the Nexus Help Forums.
What's Next
If you're in need of a fix you can't rely on Google.
Google hasn't confirmed Android 7.1.3 or Android 7.2 so there's a chance the August Android 7.1.2 update will serve as the final version of Nougat.
The company is gearing up to release its highly anticipated Android O update. The Android 8.0 update will deliver new features and tweaks to Nexus and Pixel devices and it's set to arrive sometime before the end of Q3 in September.
The Android O update could fix some lingering Nougat problems but it will almost certainly bring its own collection of problems to Nexus and Pixel-branded devices.
If you're dealing with Android 7.1.2 Nougat issues, keep an eye out for Google's Android O announcement. We're probably just a few days away from the final release.
7 Things to Know About the November Nexus 5X Android Oreo Update
November Nexus 5X Android Oreo Update Impressions
If you're already on Android Oreo (and we assume most of you are) the download and installation should only take you a few minutes.
The Nexus 5X's November patch is just a few MB and the installation took just a few minutes to complete. Overall, it shouldn't take you more than 5 minutes to get it on board your phone.
We've been using the Nexus 5X's Android Oreo update for a few hours now and we've been keeping an eye on key areas like battery life and connectivity.
So far, battery life is holding up. We haven't noticed any abnormal drain when using the phone and when it's in standby. It's keeping a solid charge.
We've tested the Nexus 5X and Oreo with several Bluetooth devices and we haven't experienced any drops or oddities. Wi-Fi, including eero mesh Wi-Fi, is holding steady as well.
App performance sometimes takes a hit after a new update is released, but we haven't noticed any issues with our core applications. Chrome is fast and reliable. Same goes for YouTube, Gmail, Spotify, Twitter, Asana, and Slack.
Our Nexus 5X is fast. We haven't experienced any lag or lockups during our short time with the new Oreo build.
It's only been a few hours, but we're pretty impressed with the software's performance on our device. Of course, performance could take a turn in the days ahead so we'll keep our eyes out for bugs and widespread problems.
If you're unable to pull the November Nexus 5X update right now, you can manually install the software onto your device.
If you're curious about the process, take a look at our walkthrough. It'll take you through step-by-step through manual installation process.

As an Amazon Associate I earn from qualifying purchases.