9 Things to do Before Installing macOS Mojave
This is what you need to do before installing macOS Mojave to make sure the installation and upgrade process goes smoothly, and to make sure your data is safe. You should also do this before installing macOS 10.14.6. This will also help you avoid some macOS Mojave problems and downgrade to macOS High Sierra if you need to.
Mojave is a major upgrade with tons of new features and 10.14.6 is a small update that focuses on fixing problems and improving stability along with adding in Apple News+ and Safari upgrades. You should make sure you approach it prepared so that you don't lose time to problems, and so that your data is backed up in case anything goes wrong. If you are on an older mac, use specific apps for work or are leary of the new APFS file system, these steps are especially important.
This guide is your game plan for getting ready to install the macOS Mojave update without running into loads of problems and issues along the way. Here's what you need to do before installing macOS Mojave.
Learn About macOS Mojave
Decide If You're Upgrading or Doing a Clean macOS Mojave Install
Backup Your Mac
Make Sure You Know Your Passwords
Research macOS Mojave Feedback
Prepare Yourself for macOS Mojave Problem
Check App Reviews, Compatibility and Install Updates
Talk to IT Before Installing
Learn About the macOS Mojave Downgrade Options
We also have a guide that will help you decide if you should install macOS Mojave today, or if you should wait. Even if you don't want to follow all these steps, at least make sure you backup your Mac the right way before upgrading.
Learn About macOS Mojave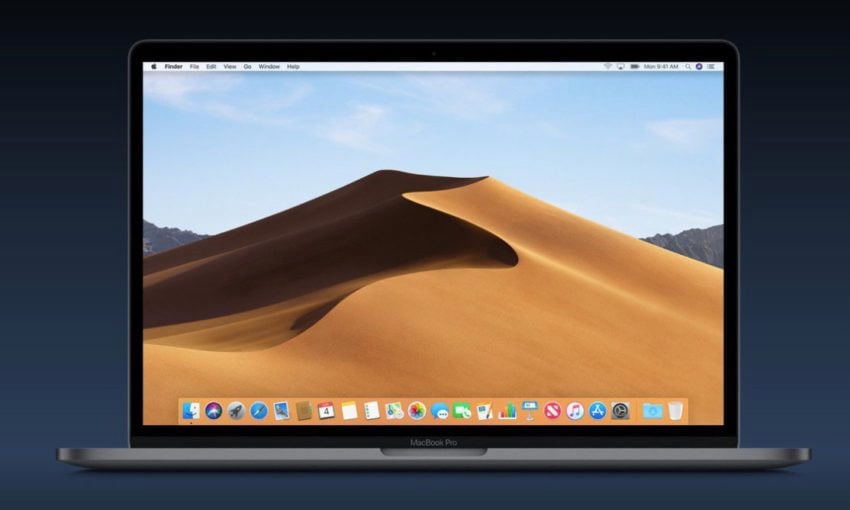 This is an update focused on delivering a more stable experience and a more refined time with your Mac. We are many updates in, and Apple is adding in a lot of bug fixes in addition to the initial updates.
There are a lot of new macOS Mojave features, Apple isn't making major shifts in design that you will see. Before you install this super bug fix update you should learn more about this upgrade.
The best place to start is our look at the new macOS Mojave features and how they will change the way you use your Mac. We walk through the biggest changes, and explain how they differ from macOS High Sierra.
You can also check out Apple's page on macOS Mojave to learn more about other changes and details.