Apple Back to School Deals at Best Buy: Up to $450 off MacBooks, $200 off iPhones & More
Best Buy kicked off a massive set of Apple deals for Back to School that will help you save up to $450 off a MacBook Pro, $200 off an iPhone, $50 off the iPad Pro and other deals.
These deals are better than what you'll find at Apple in most cases. Combine with the best student discounts to save over $1,000 as you head back to school.
Anyone can take part in the Best Buy Apple Back to School deals, but students can save an extra $150 on the MacBook Pro and are eligible for a $50 discount on the iPad Pro with a coupon.
You'll need to register for Best Buy Student discounts online to get these deals. Verified students can print out a coupon to save on the iPad Pro or the MacBook Pro. Here's where you sign up for Best Buy student discounts.
If you want the 2018 MacBook Pro, you can use the student discount and save $150 off any of these new models. The big discounts are on the 2017 MacBook Pro, MacBook and the MacBook Air models where you can save $50 to $300 and then stack on the student discount if you are eligible.
The MacBook Air starts at $749 with the student discount, the MacBook starts at $1,049 and the MacBook Pro starts at $1,249. Check out all of the MacBook deals at Best Buy.
Read: 30 Best Student Discounts to Save Over $1,000
Apple just updated the 2018 MacBook Pro, but we are still waiting for a 2018 MacBook release date and to learn about the potential 2018 MacBook Air.
Best Buy offers $50 off the iPad Pro for students who sign up and download a coupon. The iPad Pro isn't on sale any more than normal, so you may want to wait and stack the coupon onto a discount. If you need to pick up an iPad Pro, this is still a great buy. Keep in mind there will likely be a 2018 iPad Pro announced in September.
You can also save $200 on the iPhone 7, iPhone 7 Plus, iPhone 6s and iPhone 6s Plus at Best Buy as part of this event. Keep in mind Apple is poised to announce new iPhones next month alongside iOS 12.
Other deals include up to 30% off certified refurbished Apple items. This includes AirPods for $135.99, which is a $24 discount. Keep in mind we could see AirPods 2 in a month.
Skip the refurbished Apple Watch deals at Best Buy and wait for the Apple Watch 4, or bigger deals.
7 Reasons to Buy the 2018 MacBook Pro & 4 Reasons Not To
Buy the 2018 MacBook Pro for a Better Display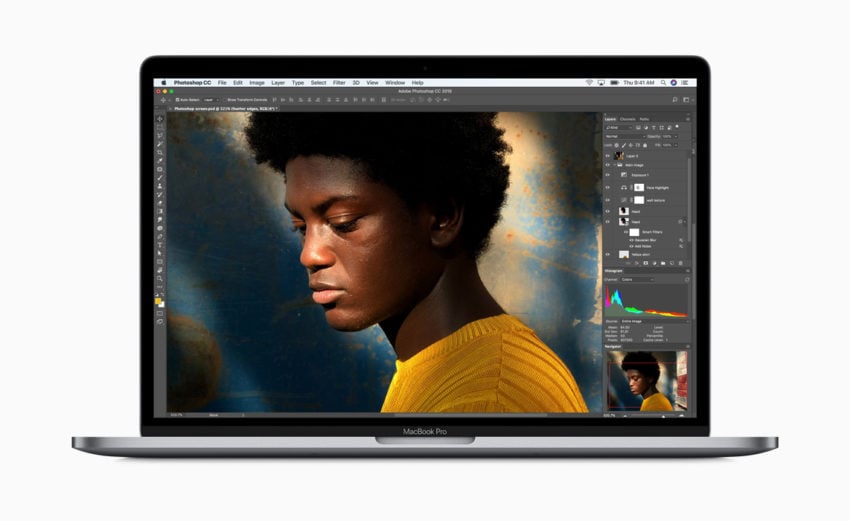 With the 2018 MacBook Pro Apple upgrades the display by bringing over technology from the iPad Pro and iPhone X. The new MacBook Pro display features a True Tone Display.
This means the MacBook Pro display automatically adjusts the white balance of the screen based on the light you are in. This translates into a better looking display with whites that are more realistic and ultimately a much better looking display.
If you have an iPad Pro or the iPhone X, you can see this technology in person and see if it will make a difference to you. It's one of the more compelling reasons for me to upgrade to the 2018 MacBook Pro from my 2016 model.