Best Student Discounts: 40+ Ways to Save Over $1,000 in 2019
The best way to save money as a student is with student discounts. You can use your college student discount to save over $1,000 a year when you buy services and products that you want and need.
This can help you stick to a budget while still enjoying all the streaming music, movies and gaming that you want. With these student deals, you can also save on new tech purchases and on useful subscriptions like Amazon Prime. We've also added new YouTube Premium Student discounts, Adorama deals, bonuses for Costco and Sam's Club as well as other ways to save.
Here are the best student discounts available to students across the U.S. who are in college or who will soon start college.
Entertainment
Subscriptions
Gaming
Technology
Shopping
Cell Phone Bills
You may not get a student discount just for going to the school, but if you have an on-campus job of 10 hours or more you may qualify for a student discount through your cell phone carrier.
If you want to look for more ways to save, you can check out our best budget apps to make your money go further.
The Best Budget Apps for 2020
Mint Budgeting App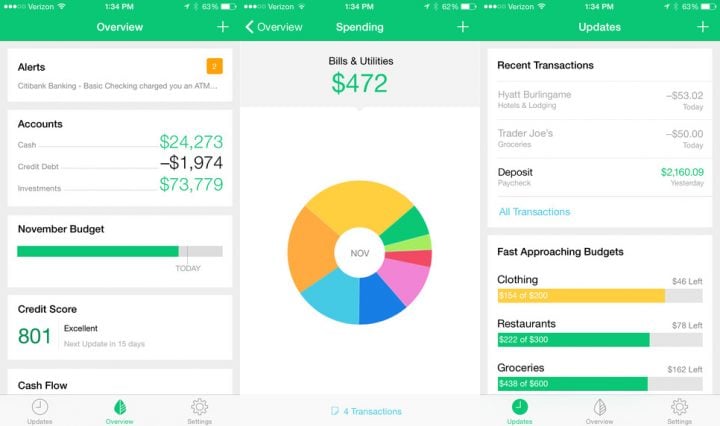 Mint is one of the best budget apps because it takes the hassle out of making a budget. You connect the Mint app to your bank and the app can use your details to help create a personalized budget. We love this budget app because it can help you quickly identify where you are spending your money, so you can see where to trim your current expenses as you make a budget.
It's a very easy app to get started with, so you can take the hassles out of starting a budget for 2020.
The Mint app uses the same security as banks and the team behind this service also makes TurboTax and Quicken, so you can trust that they take all possible steps to secure your accounts and your data.
Mint will send you alerts to unusual charges and helps identify tips customized to your spending that can help you reduce the money you spend on fees and on other bills. Mint also includes your credit score, so you can see a big-picture view of your budget and your personal finances. The base subscription is free, but there is an optional in-app purchase of Mint Live for $24.99.
With the Mint apps for iPhone, iPad and Android you can see your budget anywhere and there is also an online component to look at from your computer and a bill pay component to help you manage and pay your bills in one place.