Apple Black Friday 2017: What to Expect
Let's face it. You're waiting for Apple Black Friday 2017 deals to upgrade all of your Apple gear. In some cases that is the best decision you've made this week, but for other upgrades it's a waste of time.
This is what you can expect from the 2017 Apple Black Friday deals. We'll cover the gadgets you want like the new iPhone 8 and iPhone X, iPads, MacBooks and more. This will focus on the Apple Store and at places like Kohl's, Best Buy, Target, Walmart and other retailers who always blow Apple's official deals out of the water.
Black Friday isn't until the day after Thanksgiving, but you will see the first deals on iPhones, iPads, Beats headphones, the Apple Watch and MacBooks start in the first week of November. Many of the best Apple deals during Black Friday are online, so you won't need to get up early, wait in line and fight for a deal. The exception will be some of the best iPhone 8 Black Friday deals, which will likely require you to go into a store.
You can trust me because I've been writing about Black Friday for just under a decade and shopping Black Friday for nearly two decades. We're also connecting with experts who live Black Friday all year long to make sure we give you the best information about the Apple Black Friday deals you can count on in 2017.
Forget shopping at Apple for the best Black Friday deals in 2017. Apple has slowly backed out of the Black Friday game over the last several years and this culminated last year with the biggest discount at the Apple Store being a $150 gift card. You will find much better Black Friday deals outside of the Apple Store.
Here's a closer look at the Apple Black Friday 2017 deals that you can expect this year, and when you should plan on seeing the first deals.
iPhone Black Friday 2017 Deals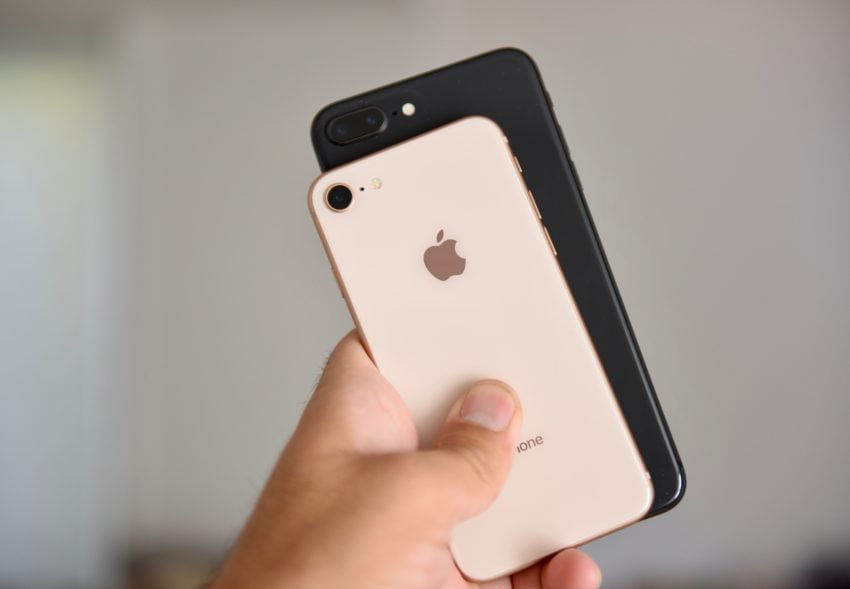 Do not count on iPhone X Black Friday deals other than the potential for some retailers to hold stock for special Black Friday sales. We do expect that you will find some iPhone 8 Black Friday deals at most retailers that can stack up to $200 off when you factor in a gift card or monthly payment discounts.
The biggest deals will either offer you a iPhone 8 or iPhone 8 Plus with a gift card, a small amount off every month or bonus trade-in deals. You will need to be eligible for an upgrade to take advantage of these deals. Here are the best iPhone X deals you can get today and the best iPhone 8 deals available now.
- iPhone 8 - $250 off
- iPhone 8 Plus - $250 off
- iPhone 7 - $100 off
- iPhone 7 Plus - $100 off
- iPhone 6s - $100 off
- iPhone 6s Plus - $100 off
- iPhone SE - $50 off
Dealnews also expects that you will see a $1 iPhone 7 with a contract and that you will not see any iPhone X Black Friday deals this year. Expect to start seeing some of these 2017 iPhone deals as early as the first week in November. There are some reasons not to buy the iPhone X at an Apple Store.