Apple Watch 4 Problems: 5 Things to Know
The Apple Watch 4 is available today, and while it's a shiny new gadget there are some Apple Watch 4 problems that you need to know about.
With the new model Apple adds in a a lot of cool new features. We think the aluminum Apple Watch is still better than stainless steel and there is no longer a Ceramic model.
We're seeing scattered reports of pairing issues, some order issues and there are important color changes that are surprising some buyers already.
In this guide we will share the most important Apple Watch 4 problems that you need to know about and help you understand what you can do, and what's coming next.
Apple Watch 4 Problems
Some of the most pressing Apple Watch 4 problems today are buyers not being able to get their orders. If your Apple Watch 4 tracking doesn't show out for delivery, you may need to wait and get it later, but there is also a chance that UPS is moving so fast they didn't scan it. Keep an eye out and use the UPS app to try and arrange a pickup if you need to.
Our Apple Watch 4 order from Best Buy said pickup on release day, but we've yet to get the notification. That's likely to be a common issue at Best Buy that will sort itself out over time.
One Apple Watch 4 problem we've seen users post about is not being able to use the ECG feature. This is an issue, but only because it's not enabled yet. This is coming in watchOS 5.1 alongside iOS 12.1. These updates could arrive in October or November.
Multiple users report a Connection Failed error while trying to set up cellular on the Apple Watch 4. After completing the initial setup, they were able to set it up later.
Another problem we are seeing is that the Nike Run Club app cannot be installed on the Apple Watch 4. This likely requires an update to the app, which may be timed with the later Nike+ Apple Watch 4 release date.
Apple Watch 4 Color Surprises
While not exactly a problem, there are some surprises when it comes to the Apple Watch 4 color and the new black band on the Series 4.
The gold stainless steel Apple Watch 4 is more pink than some users expected, which may leave you looking to switch models if you wanted a pure gold look.
Another issue we saw on Reddit is that the black silicone band is not as black as it was on the Series 3.
Black band with series 4 is no longer 'black' from AppleWatch
The top one in the photo above is from the Apple Watch 4, while the bottom is the previous model. Again, this isn't a major issue, and there is a chance that it isn't widespread, but it's still something to think about.
Apple Watch 4 Feedback
If you experience Apple Watch 4 problems or you want to know more about them, you should check out these resources.
The Apple Watch subreddit is one of the best Apple Watch communities around. You can see issues people are having as well as fixes and workarounds.
The Apple discussion forums are also a good place to go for support. You can also visit an Apple store for help. Any normal Apple Watch 4 problem will be under warranty at this point.
You can also check out the MacRumors forums where you'll find a lot of great discussion.
How to Fix Apple Watch 4 Problems
You can take some steps to fix Apple Watch 4 problems on your own.
If you cannot activate cellular on the initial setup, continue and then activate using the Watch app afterwards.
The inability to use ECG and Nike Run Club issues aren't something you can fix on your own. You'll need to wait for watchOS 5.1 for the ECG and an update to the app for Nike Run Club.
You can fix a variety of Apple Watch 4 problems by restarting the iPhone and the Apple Watch. This is can fix a wide range of issues and it's a good first step.
If you haven't updated your iPhone to iOS 12, make sure you do that, since you will need it to work with the new Apple Watch.
What's Next
Some of the Apple Watch 4 problems will clear up after the hectic day that is the first release. This includes activation issues and shipping problems.
Other issues will require an update to fix. We expect to see a watchOS 5.0.1 update arrive alongside iOS 12.0.1 later this month. This typically includes bug fixes and security updates.
After that, expect to see watchOS 5.1 arrive with new features later this year.
3 Reasons Not to Buy the Apple Watch 4 & 5 Reasons You Should
Buy If You Find it In Stock or Don't Want to Wait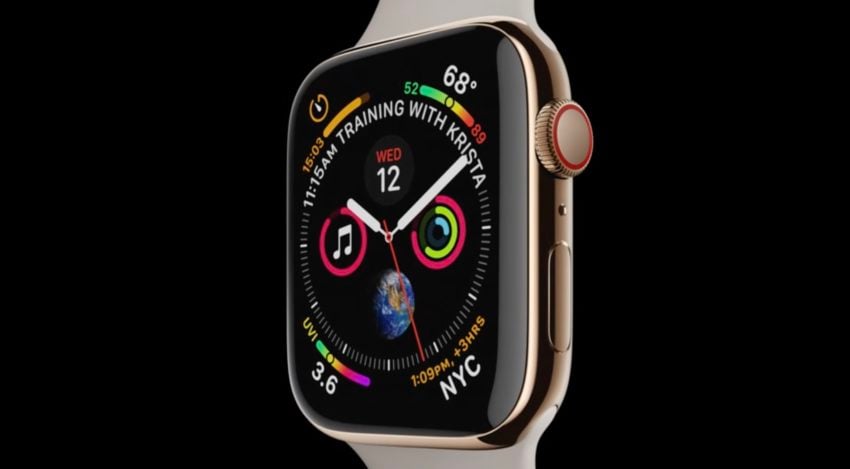 If you skipped on the Apple Watch 4 pre-orders you may still be running into trouble finding one in stock. If you know that you want one and you've already picked out which Apple Watch to buy, grab one if you can find it in stock.
It's still hard to find the Apple Watch 4 in stock, especially with the 44mm models in Space Gray or Silver. If you do find on in stock, snag it before it's sold out.
Even if you don't find it in stock. If you know that you want an Apple Watch 4, just place the order and wait for it to arrive. You can always cancel the order if you find one in stock locally faster.
The Apple Watch 4 is shipping in early November if you place an order in early October, so if you find one in stock, that's a pretty solid reason to buy it.
Here's more on how to find the Apple Watch 4 in stock at a store near you.