16 Best Official Galaxy S8 Accessories
Now that the Galaxy S8 and Galaxy S8+ are available buyers will want to consider some official accessories. Many of the best accessories are cases, headphones, USB-C cables and chargers made by Samsung themselves.
Being the latest Samsung Galaxy device dozens of 3rd party manufacturers offer accessories, but buying ones made by Samsung ensures the best experience.
Read: 8 Neat Things You Didn't Know About the Galaxy S8
Similar to last year with the Galaxy S7, Samsung is offering a decent selection of official accessories for the Galaxy S8. Including suede cases, kickstand covers, adapters, headphones, and wireless charging pads. Most of these will allow you to do more with your phone.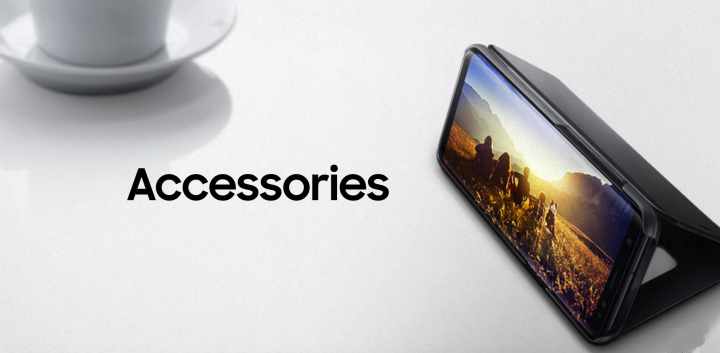 A quick look at carrier stores, Best Buy or Amazon buyers will see countless accessories of all shapes, sizes or price. That said, if you want the best accessories available, you'll want some of Samsung's official products.
Read: Best Galaxy S8+ Cases and Covers
Most of Samsung's cases offer plenty of protection. And there is an accessory to transform the Galaxy S8 into a computer. Almost everything detailed below is brand new and designed for the S8 or S8+. Some aren't new but will work with any Samsung smartphone. For whatever reason, Samsung doesn't sell all of its accessories online. The ones missing we've found at other retailers.
If any of Samsung's accessories aren't available in its own shop we will link to other retailers to help you find exactly what you need.
Samsung ClearView Standing Cover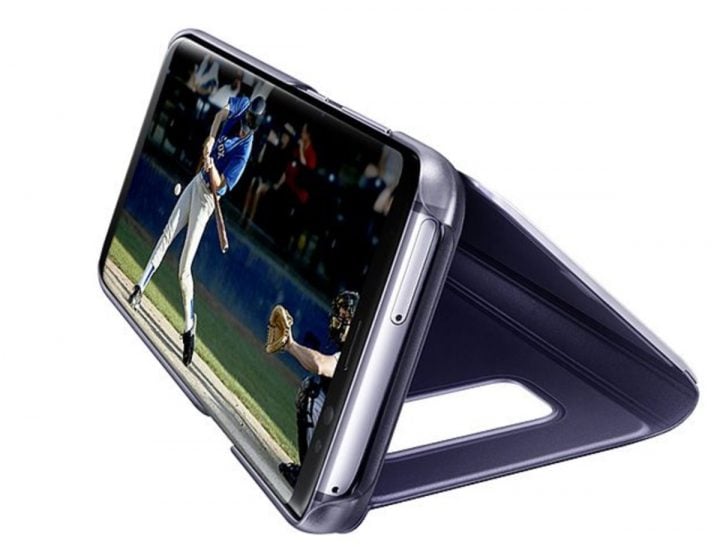 For the Galaxy S8 Samsung has a few different styles of cases. The first one in our list, the ClearView Standing Cover, has a kickstand built-in. This is a clear case that uses the always-on screen to display information even when the screen is off. The flip cover protects the screen and can fold backward and double as a kickstand. Good for watching YouTube or Netflix hands-free.
The ClearView Standing Cover comes in four colors and is now available.

As an Amazon Associate I earn from qualifying purchases.