6 Best Google Pixel 2 XL Alternatives
The Google Pixel 2 and Pixel 2 XL are two brand new phones with a lot to offer, but they aren't perfect. Before you go out and get one, we want to share a list of the best Google Pixel 2 XL alternatives. There are multiple enticing options with similar features worth considering.
Whether it's too big or too small, or you're worried about Pixel 2 XL display problems, you'll be happy to know you have other options. Devices like the Galaxy Note 8, Essential Phone, LG G6, or upcoming phones like the OnePlus 5T and HTC U11 Plus.
Read: Why You Shouldn't Buy the Pixel 2 XL Yet
On October 19th Google's new phones hit store shelves. And in the days since, countless reports have started to surface about the display. And while that isn't a deal-breaker for some, others are looking for something else. Here's how some of the alternatives compare and everything you need to know.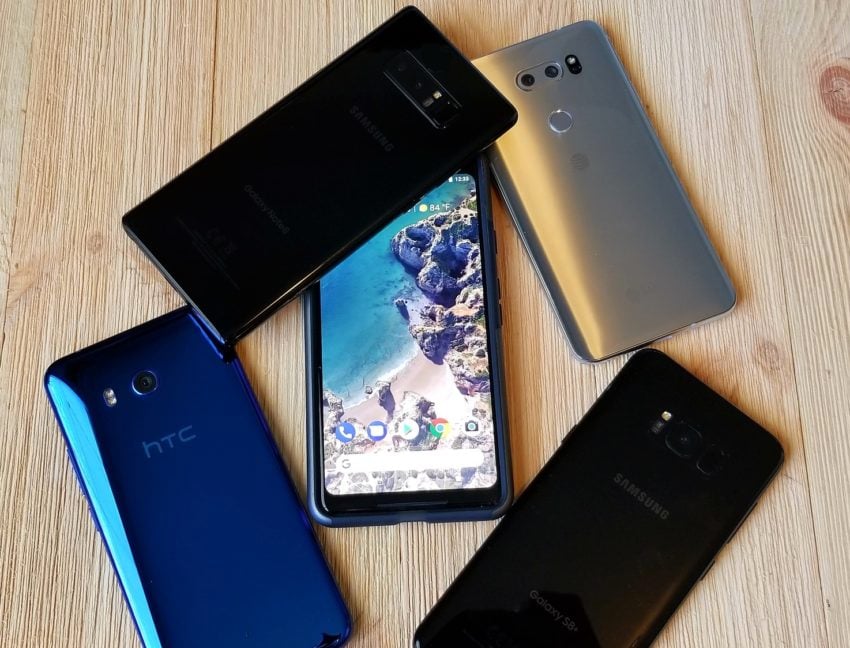 Before we begin it's worth noting that the Pixel 2 XL has a lot to offer. This makes it hard to find a replacement. From a big 6-inch Quad-HD screen, stock Android 8.0 Oreo, to a world-class camera. That said, multiple other phones offer the same specs or a similar camera experience. It's all about choosing what's right for you.
Some of our Pixel 2 XL alternatives have smaller screens, others are bigger. Some already run Android 8.0 but most are still on Android Nougat. Additionally, other phones have great cameras but may not offer the same features as Google's latest.
And unless you get last years Pixel XL, no phone will get software updates as fast as Google's new Pixel 2. That said, you might find something with better features or a complete package that is exactly what you need. Everyone has different needs and wants, and these are just a few of the exciting options available now or coming soon.
Samsung Galaxy S8
While the Galaxy S8 doesn't offer a stock Android experience or run Android 8.0 Oreo yet, it's your best bet for a Pixel 2 XL alternative. It has everything else you probably want in a smartphone.
Samsung's Galaxy S8 has a slightly smaller 5.8-inch Quad-HD AMOLED display, but one that's better and doesn't have the potential problems of the Pixel 2 XL. Samsung's known for having the best screen technology. It's no secret.
Compared to the Pixel it offers better build quality, wireless charging, expandable storage, a higher water-resistance rating, and just a better design. Samsung's screen curves off the sides of the device and has smaller bezels on the top and the bottom. No, you won't get dual front-facing stereo speakers, but you do get a better design as a result. There's also a 3.5mm headphone jack, so there's that.
Samsung also offers one of the best camera experiences on the market. With nearly the same 12 Megapixel rear camera. Google's new camera did receive high remarks in reviews, but so did the Galaxy S8. The difference is negligible.
Under the hood, both phones have the same Snapdragon 835 processor, 4GB of RAM, and 64GB of storage. The Pixel 2 XL has a slightly bigger battery, but Samsung's S8 lasts plenty long on top of offering fast and wireless charging. It's also cheaper. These are the best Galaxy S8 deals.

As an Amazon Associate I earn from qualifying purchases.