The Best Nintendo Switch Cases & Covers
You need the best Nintendo Switch cases or covers you can buy. Don't count on your Switch looking new for very long without one. Your Joy-Con controllers won't look nice after a few weeks without a case either.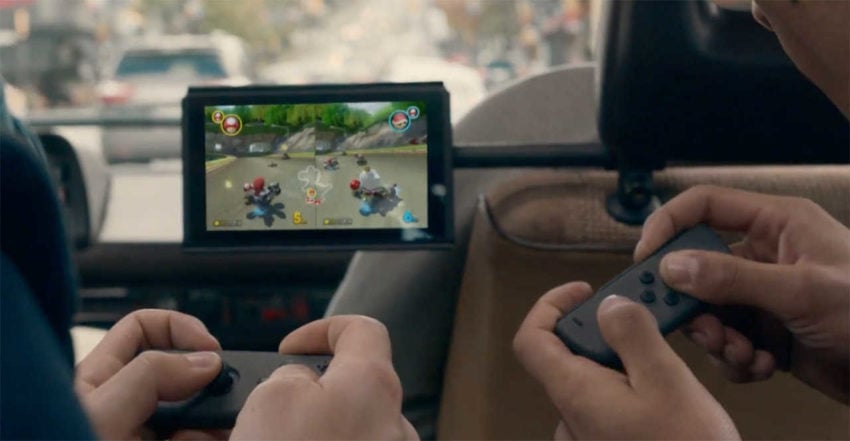 With the Nintendo Switch, where you play Super Mario Odyssey and Splatoon 2 is up to you. That freedom puts your console at risk. The more you carry it, the more opportunities you have to drop it and break its screen. Even if you don't break its display, expect scratches to appear if you don't cover your device in the best Nintendo Switch cases and the best Nintendo Switch screen protectors you can buy. Even the Joy-Cons need protection. The motion sensors in these $49.99 controllers could break after one drop without any protection.  

Read: Nintendo Switch Buying Guide: Bundles, Games & Accessories
Nintendo Switch cases come in different flavors. Joy-Con protectors keep your Nintendo Switch's controllers from getting damaged in a fall. Nintendo Switch carry cases and travel cases are ideal ways to transport your console without covering it in something you will need to remove every time you drop it into the Nintendo Switch Dock. A Nintendo Switch case with a cover will protect your console's display and double as an adjustable kickstand.
Here are the best Nintendo Switch cases and covers to use with your new console.
Read: 9 Exciting Things the Nintendo Switch Can Do
Hori Tough Pouch for Nintendo Switch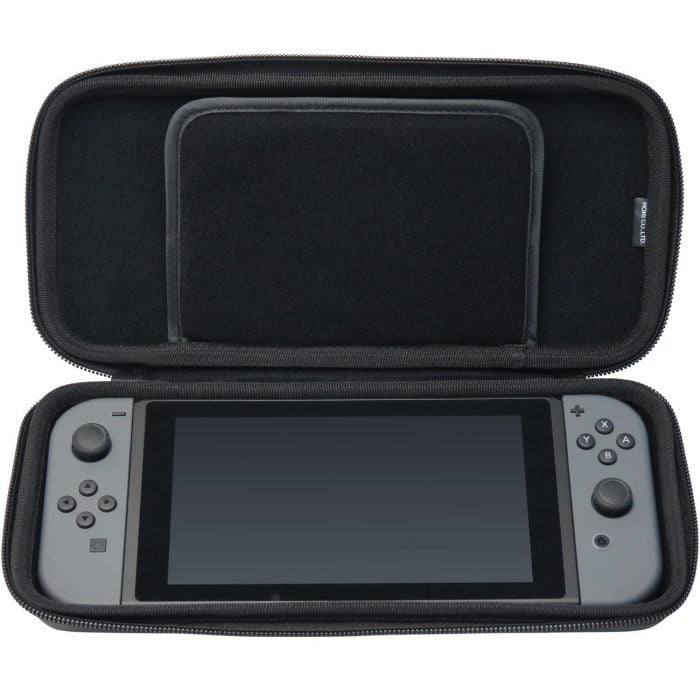 The Hori Tough Pouch for Nintendo Switch protects your device between gaming sessions without much effort. A flap inside shields the console's touchscreen. Its shell is reinforced to handle impacts from other things in your bag,
Also, unlike some other cases, the Hori Tough Pouch strikes a gentle balance between protection and convenience. Because you only put your Switch into it when you're done playing, it doesn't change how you grip the console or its Joy-Con controllers.
Amazon has the Hori Tough Pouch for Nintendo Switch available for $17.99. Because it's an officially licensed accessory, the front is embossed with the Nintendo Switch logo.