8 Best Galaxy Note 8 Alternatives
The Samsung Galaxy Note 8 is a big phone with dual cameras and plenty of neat features. It's also pretty expensive and costs nearly $1,000. Whether it's too expensive, you don't want a curved screen or it's simply too big, these are the best Galaxy Note 8 alternatives. Comparable phones that are available now or coming in early 2018.
While most phones don't have an S-Pen stylus like the Note 8, they do have other enticing features that make them great Galaxy Note 8 alternatives. We've found phones that have similar big screens, dual cameras, longer battery life or are just more affordable.
Not all of our alternatives are direct copies though. Some have slightly smaller screens with the same beautiful bezel-free design, or even dual cameras that offer different features. Others run stock Android with a cleaner user interface and have fingerprint scanners in more convenient places. Choose what's right for you.
Every one of these devices costs less than the $900+ asking price for the Galaxy Note 8. Popular brands like LG, Google, and Huawei make great phones that are more affordable. That said, even Samsung's own Galaxy S8+ is a good choice. Not to mention the Huawei Mate 10 Pro or phones that aren't available yet but are coming soon.
Read: Galaxy Note 8 vs Galaxy S8+: What Buyers Need to Know
In closing, here are the 8 best Galaxy Note 8 alternatives. These phones will get you a big screen or a Note 8-like experience without some of the cons of buying the Galaxy Note 8.
Best Galaxy Note 8 Alternatives
Samsung Galaxy S8+ (or upcoming Galaxy S9, S9+)
LG G6
Google Pixel XL
Huawei Mate 9
Essential Phone
LG V30
Google Pixel XL 2
Huawei Mate 10 Pro
Galaxy S8+ or Galaxy S9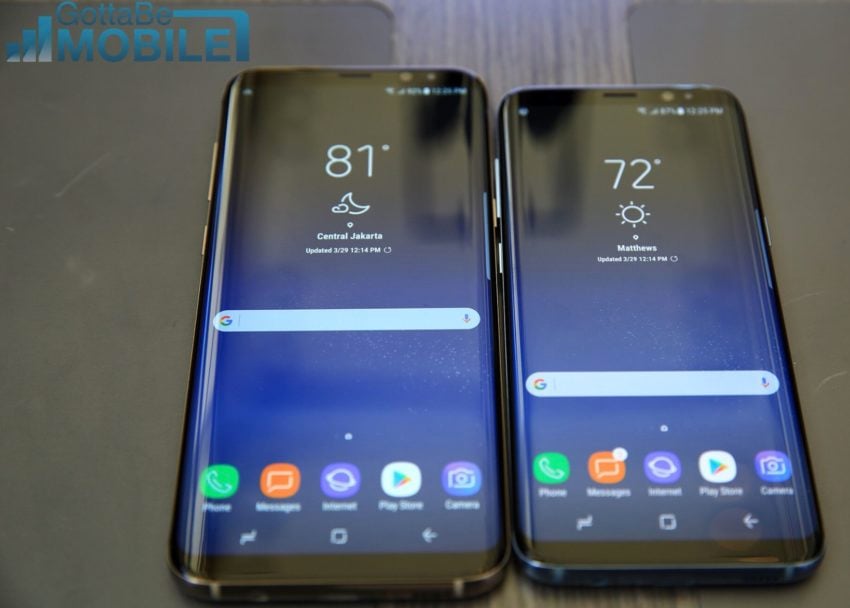 The Galaxy S8 and Galaxy S8+ are the first two phones that come to mind in terms of an alternative for the Galaxy Note 8, especially the bigger Galaxy S8+.

If you're looking for something more affordable but still love what the Note 8 offers, the Galaxy S8+ is a great choice. You can get the S8+ for just $800 from T-Mobile, or even an unlocked model with support on any carrier for $724 at Best Buy. It has a 6.2-inch screen compared to the 6.3-inch Galaxy Note 8. It's the same Quad-HD Infinity screen with beautiful colors, rich blacks, and tiny bezels. Both phones have a curved display. Basically, you aren't missing much.

The Galaxy S8+ has a screen that's almost the same size, nearly identical specs across the board and actually has a bigger battery. Meaning it lasts longer, costs less and still delivers a premium experience. It is water-resistant, has the same 64GB of storage, and has a great camera.


Read: Galaxy Note 8 vs Galaxy S8+: What Buyers Need to Know


Yes, you'll miss out on the dual camera features and the S-Pen, but if those aren't extremely important save a few hundred dollars and get the S8+.

Additionally, a new Galaxy S9 is coming on February 25th. Samsung looks to offer more of the same, and the Galaxy S9+ is likely your best bet. The new Galaxy S9+ will have improved dual cameras on the back, the same big design, and lots of improvements throughout.

Basically, if you're considering the Galaxy Note 8 here in 2018, wait a few more weeks for the Galaxy S9+, and get it instead. Well, unless you really want the S-Pen.

As an Amazon Associate I earn from qualifying purchases.