5 Reasons to Buy the Galaxy Note 8 & 4 Reasons Not To
The Samsung Galaxy Note 8 is one of the biggest and best phones available, but it isn't perfect. Buyers have a tough choice to make and here we'll help you decide if the Galaxy Note 8 is right for you.
With excellent options like the Galaxy S8+ and LG G6 already available, this decision gets even more difficult. Not to mention sharing a stage with the upcoming LG V30 and iPhone 8.
Read: Galaxy Note 8 vs LG V30: What Buyers Need to Know
The Galaxy Note 8 is packed with features and is Samsung's first phone running Android 7.1.1 Nougat. It's an extremely exciting device because of the huge screen, dual cameras, and improved S-Pen stylus.
Additionally, Samsung's new phablet is really expensive. Here are some of the latest Note 8 deals you need to know about. Then, we've discussed if the Galaxy Note 8 is safe. And now here are a few reasons you should, or shouldn't, buy one today.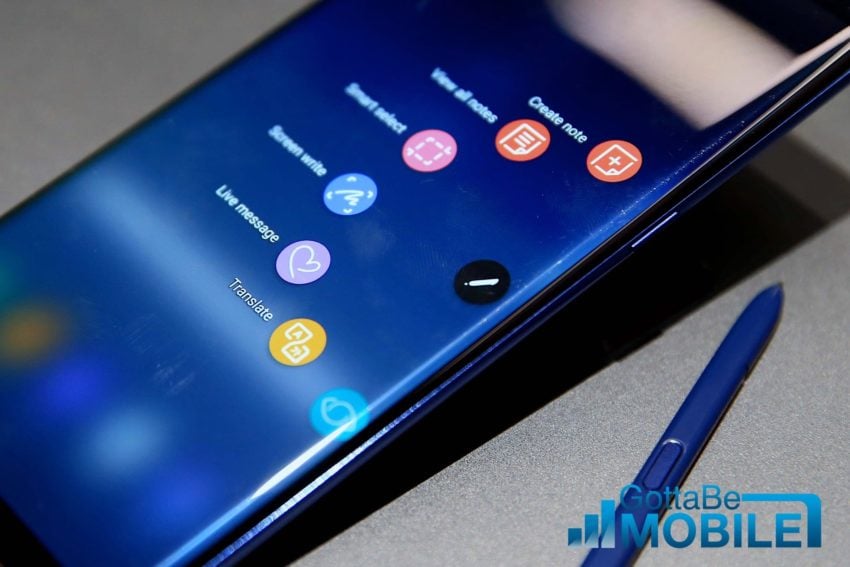 We want to help you decide if the amazing and big screen, beautiful design, dual cameras, and other upgrades offer enough to outweigh some of the cons. Those being the fingerprint sensor location, high price tag, and early Galaxy Note 8 problems.
Reasons to Buy the Galaxy Note 8
You Love the Big Screen & Premium Design
Take Better Photos with the Dual Cameras
S-Pen for Content Creation
You Want Storage Options
It's One of the Best Phones with Tons of Features
Reasons Not to Buy the Galaxy Note 8
High Price Tag
Terrible Fingerprint Scanner Location
The Curved Screen is Fragile
You Have Other Options
If you're still on the fence regarding whether or not this new Galaxy is right for you, those are a few key points to consider. Our slideshow below goes into more details about each of those reasons to help you make the right decision.
You Love the Big Screen & Premium Design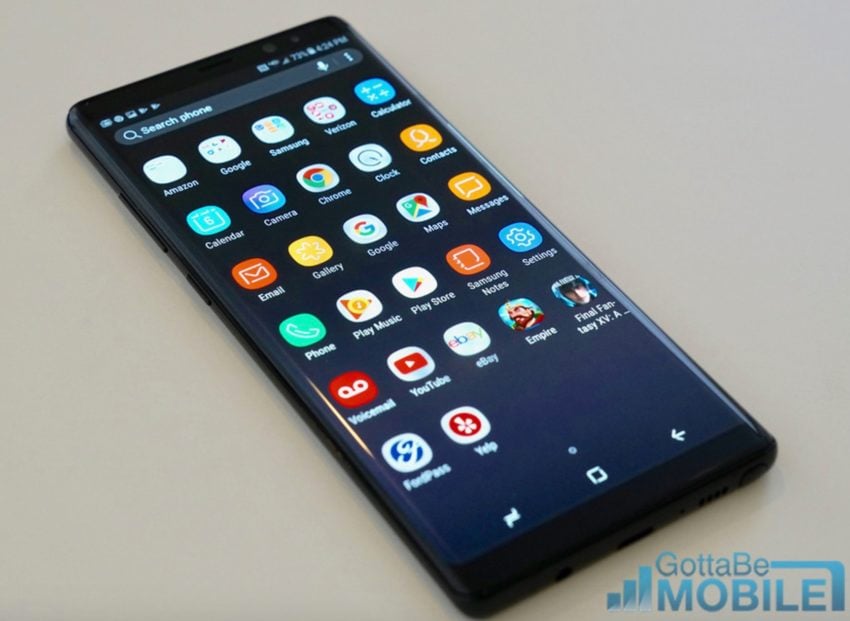 One of the main reasons most buyers will consider the Galaxy Note 8 is the big screen and premium design. And we don't blame you. It's an amazing phone that looks great, feels great in the hand, and is extremely well made.
Samsung's Galaxy Note 8 comes with the biggest screen of any Galaxy S or Note phone to date. A huge 6.3-inch Quad-HD Infinity Display with nearly no bezels. The sides of the screen curve into the durable metal frame giving you this endless screen look. Then, the top and bottom have very minimal bezels for an improved experience. It's almost all screen on the front.
However, that big screen doesn't mean you're holding a gigantic phone. It's nearly the same size as the 5.7-inch Galaxy Note 7 or the 5.5-inch iPhone 7 Plus. Samsung shrunk the bezels, removed the home button, and made the screen taller and skinnier. As a result, it's a big beautiful screen that's still easy to hold and use with one hand.
The front and back are both covered with tempered and strengthened Gorilla Glass 5 for durability. Then, of course, it is IP68 dust and water-resistant up to 5 feet. And that includes the stylus too. You can even write on the screen when it's wet.
There are several reasons to love the screen and design, like Netflix HDR support, but these are the important ones worth mentioning.

As an Amazon Associate I earn from qualifying purchases.