10 Best Windows 10 Video Player Apps
This is a breakdown of the best Windows 10 video player apps available so you can enjoy videos on your laptop, desktop or 2-in-1.
You need these best Windows 10 video player apps because streaming videos isn't always convenient. Netflix and Amazon Prime may offer video downloads, but you must have a subscription. And most of their content isn't available to watch offline yet, either. Neither the Netflix or Amazon Prime apps have a way for you to play files you copied from a DVD or downloaded from the internet.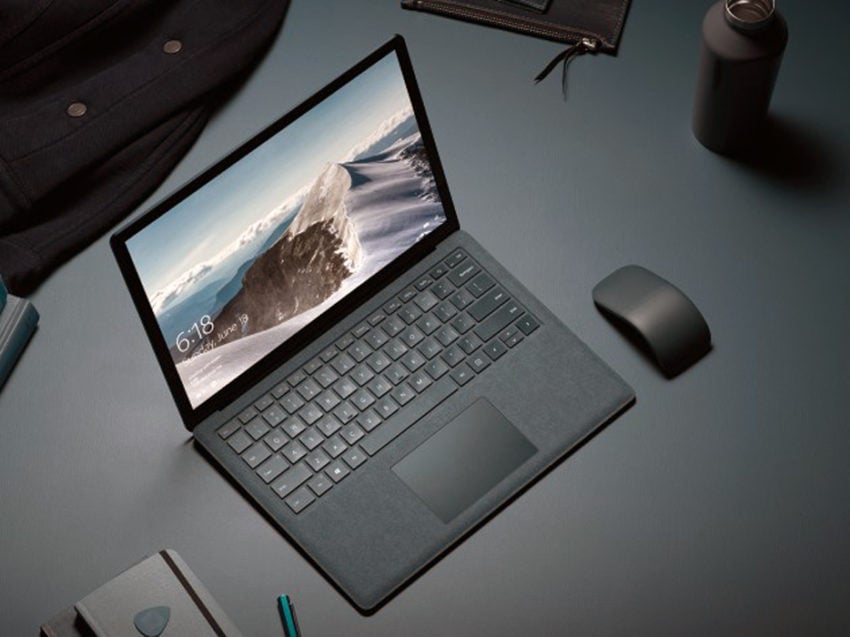 Read: 56 Best Windows 10 Apps in 2018
The best Windows 10 video player apps let you watch the content you already have, whether it's a digital download from the internet or a movie that you purchased on a DVD. They also support lots of codecs, so you won't spend hours downloading a file only to have no way to play it.
Best Windows 10 Video Player Apps
These are the best Windows 10 video player apps. Some are new players available in the Microsoft Store for download. Others are well-known video apps that may already be on your PC.
VLC
VLC is an updated version of the VLC media player that's allowed Windows users to watch practically any video file for years. Only this version has a touch-friendly design. Users can snap the app easily to the side of their screen and still access all its controls. MKV videos and subtitles also work without any extra downloads.
VLC is free in the Microsoft Store
Download VLC from the Microsoft Store for Free
Plex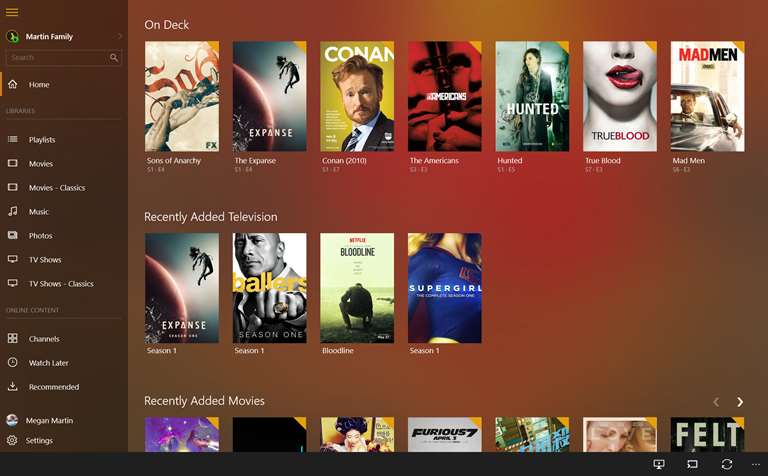 Plex is a one-stop video playback solution. It plays the video files you have stored on your PC and has media server support so that you can stream videos from your PC at home when you're miles away. When you're out of new videos to watch, log into a friend's server and stream from their collection.
Plex is free to download from the Microsoft Store.
Download Plex from the Microsoft Store for Free
Microsoft Movies & TV
Known in most places as Movies and TV, if you click on the Personal tab at the top of your screen this app looks for videos on flash drives and media servers. Also, a picture-in-picture option lets you work in other apps while Movies & TV stays in the top-right or top-left corner of your screen.
Download Microsoft Movies & TV from the Microsoft Store for Free
Kodi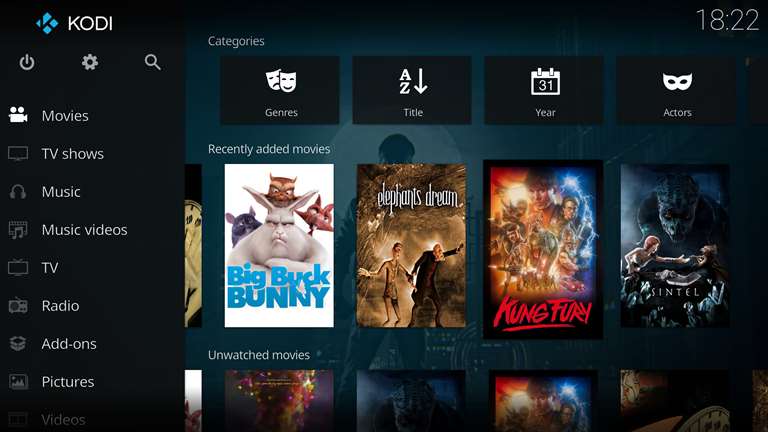 The new Kodi app for Windows 10 has a video player with customizable skins. Add-ons let you add new features to it just like you can on your Android smartphone or set-top box. Like other apps in this breakdown, it can see video files stored on other PCs, on your hard drive and on a disc.
Kodi is free to download from the Windows Store.
Download Kodi from the Microsoft Store for Free
Playcast
Playcast isn't just a traditional video player like the other apps in this list. It also turns your PC into digital remote and file server so that you can play videos on a Chomecast, Apple TV or any device that uses DLNA and Mircacast technology.
Read: How to Cast & Stream from Windows 10
Buy Playcast from the Microsoft Store for $4.99
VLC Classic
VLC Classic is the original catch-all media player. As a video player, nothing tops its format support. It plays DVDs and supports subtitles. Because it prioritizes the files you already own, it doesn't try to sell you more movies and television shows and always works without an internet connection.
VLC Classic is free online.
Download VLC Classic from VLC.com
Windows DVD Player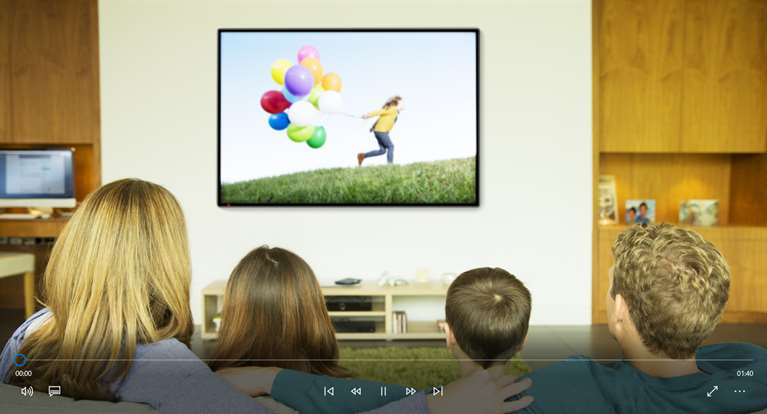 If you buy an external DVD player for your PC, make sure you have the Windows DVD Player app. Made by Microsoft, you can't watch a DVD in Windows 10 without it now that Windows Media Player no longer supports DVDs.
Windows DVD Player costs $14.99.
Buy Windows DVD Player from the Microsoft Store for $14.99
iTunes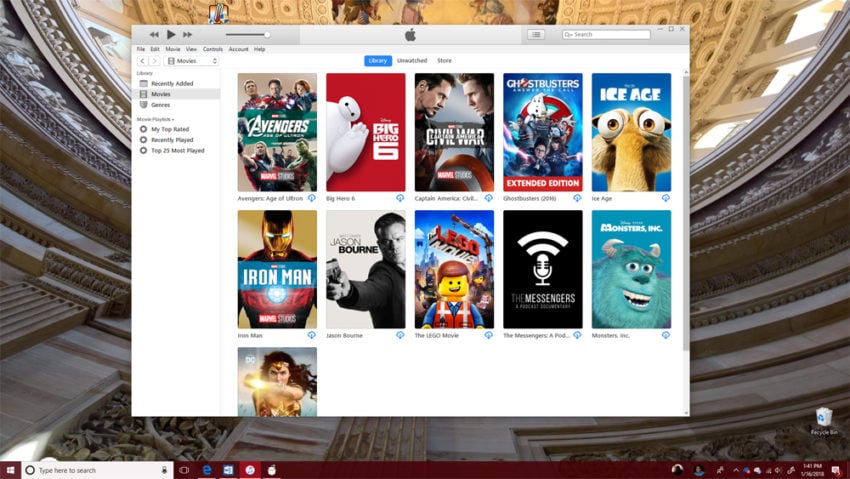 This Windows 10 video player apps needs no introduction: iTunes. iTunes supports MP4, MOV and M4V files. That's in addition to the movies, music videos and television shows that you can purchase and download through the iTunes Store. iTunes is also one of the few video apps on Windows that will let you stream and download movies you purchase from the Google Play or Prime Video through Disney's Movies Anywhere service.
For iPhone and iPad users who just want a way to play all their videos in a single place, iTunes is solid.
Download iTunes from Apple.com
Media Player S PRO
Media Player S Pro is a solid video player app that's ready for both mouse and touch. It can play dozens of different video types on your PC, including MKV and FLV. Picture-in-picture support lets you continue watching a video while you browse for your next video.
Media Player S PRO costs $2.99.
Buy Media Player S Pro from the Microsoft Store for $2.99
Windows Media Player
Windows Media Player isn't updated any longer, but that doesn't mean it's not useful. It's still a great way to play older media formats without spending any money, like WMV.
Look for Windows Media Player in your PC's list of installed apps under W.
7 Best Windows 10 Hard Drives & External Storage
Seagate 2TB Barracuda Internal Hard Drive - $59.99
The Seagate 2TB Barracuda Internal Hard Drive is what you buy when you've almost filled the hard drive in your desktop PC.
It comes with 2 terabytes of storage and communicates to the rest of your PC using a SATA connection. Because it's a traditional drive and not a solid state drive, it makes a little noise as it searches for your files. The platter inside the drive spins slower than other drives, so it's not the fastest storage solution there is, but it is faster than the 5400 RPM hard drives that most low-cost desktop PCs have inside them.
You can either put this drive inside your Windows 10 PC and have it act as a second pool of storage or remove the original drive and replace it with this one. In both cases, it's a good idea to have a service like Geek Squad or Staples Easy Tech handle it if you've never added a drive before.

Buy the Seagate 2TB Barracuda Internal Hard Drive from Amazon for $59.99