Best Xbox One X Deals: February 2018
Don't go to a store until you read all about the best Xbox One X deals. They could save you $50 or more on Microsoft's latest living room gaming console.
Trade in bonuses and other Xbox One X deals save you cash no matter where you buy your new system. GameStop, Best Buy and Amazon will all give you store credit for your old gaming system, smartphone or tablet. Use that store credit toward your Xbox One X purchase and you've created your own savings.
Read: Xbox One X vs Xbox One S: 5 Reasons to Upgrade
In February, the best Xbox One X deal is a trade-in bonus at GameStop. Sell your old Xbox One, PS4 or Nintendo Switch there for $50 in extra store credit to apply toward your Xbox One X.
Why You Need the Best Xbox One X Deals
You need the best Xbox One X deals because 4K gaming doesn't come cheap. The console costs $499.99 before taxes, and that's with just a single Xbox One Controller.
Look at the complete cost of owning an Xbox One X and deals become even more important. Microsoft doesn't include a free game inside its Xbox One X bundles yet. Instead, it relies on limited time promotions at Microsoft.com. Because of that, count on paying $59.99 for a game to play if you've never owned an Xbox One before. Also, playing with other people online requires an Xbox Live Gold subscription. That's another $9.99 a month or $59.99 a year.
If you're a hardcore gamer, you definitely want the Xbox One X. Xbox One S costs less than the Xbox One X does, but it doesn't have enough power for 4K gaming and faster load times. The Xbox One S can only handle 4K video.
Read: Best Xbox One X Accessories You Need in Your Life
The Best Xbox One X Deals
These are the best Xbox One X deals. Right now, there aren't many of them because the holiday season just ended. Expect more savings the closer we get to the Sea of Thieves release in March and the Crackdown 3 release later this year. Don't expect huge price drops, but free games and gift cards with your purchase are possible.
| Console | Store | Price | Savings | Details |
| --- | --- | --- | --- | --- |
| - | GameStop | - | $50+ | $50 Trade In Bonus for Xbox One, PS4 and Nintendo Switch. Total savings depends on your console and the storage inside it. Expires February 11th. |
| Xbox One X with 1TB of Storage | eBay | $489.99 | $10 | New Xbox One X. Offer does not expire. |
Where to Find the Xbox One X in Stock
With the holiday season behind us, it is easier to find the Xbox One X in stock. You may even find the special Project Scorpio Edition that Microsoft sold to gamers back in November. No matter where you go, expect the Xbox One X to have 1TB of storage. Microsoft doesn't have a version with less or more storage than that.
[easyazon_link identifier="B074WPGYRF" locale="US" tag="gbm-ea-20″]Amazon[/easyazon_link]
If you can't find the Xbox One X in stock in your area, try using the NowInStock.com tool to get a breakdown of which stores have consoles across the country. Remember to call your local store before leaving home to confirm they have a bundle to sell you. Some retailers include returned consoles with their inventory.
Where to Buy a Used Xbox One X
You can always find used Xbox One X deals on Craigslist, Swappa and eBay. All three sites let gamers sell their used Xbox One X for cash. Swappa, for example, has the Xbox One X for $465. 
If you do buy your Xbox One X from one of these websites, be careful. Always read the full description of whatever you buy. Only meet Craigslist sellers in a public place.
How to Save on Xbox One X Games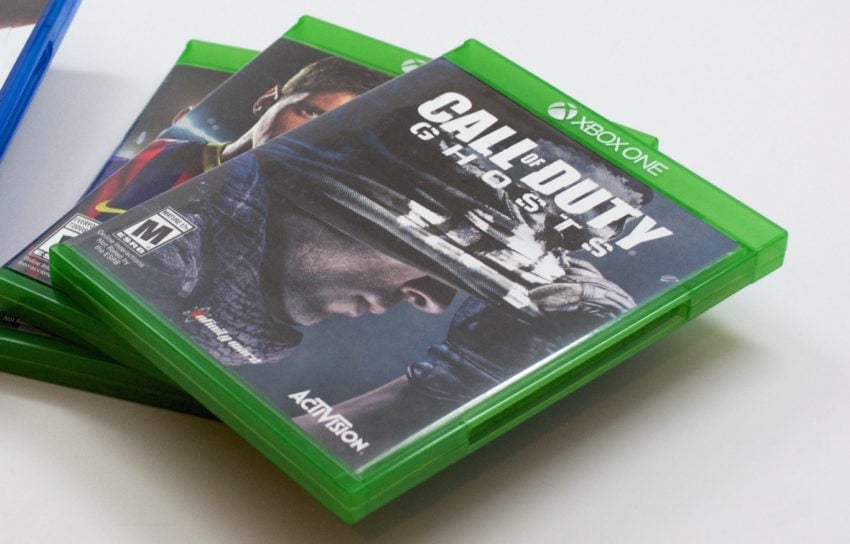 Once you have your console, try saving money on your Xbox One X game purchases.
First, don't assume that you have to buy new games to get the Xbox One X's 4K graphics. Many Xbox One X Enhanced games are updates to existing titles that you can download for free if you already own them. Just check the My Games & Apps area for updates after you sign in on your new console.
Second, Best Buy and Amazon have subscription services that get you a standard copy of any Xbox One X game for $47.99. Amazon includes this discount in Amazon Prime, which you may already have. If you don't, it costs $99.99 a year. Best Buy Gamers Club Unlocked is $29.99 for two years.
8 Best New Xbox One Games Coming in 2018
Sea of Thieves – March 20th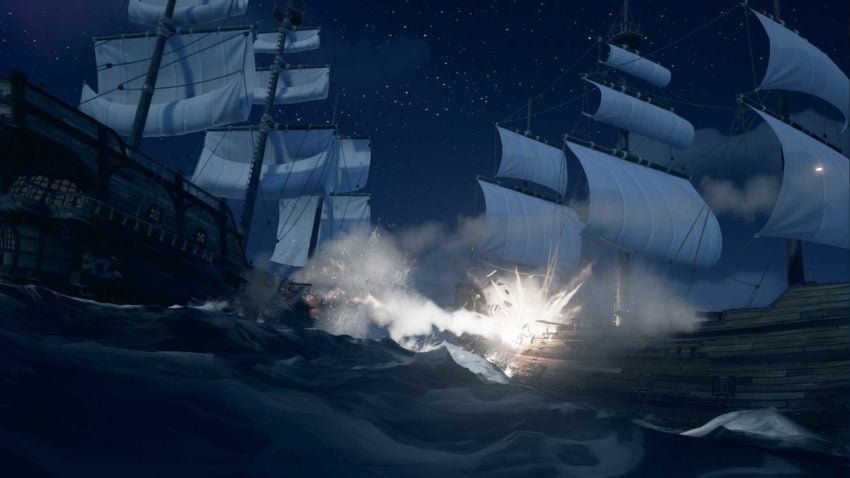 If you've ever thought a pirate's life seemed exciting, Sea of Thieves is a must-buy in 2018.

Developed by Rare, Sea of Thieves is an online role-playing game. You create your own pirate and act as captain or crew of a pirate ship. You're free to explore islands and uncover lost treasures when you aren't firing on or under fire from enemy ships. If you and your crew prefer structure, Sea of Thieves offers that too. Completing quests helps you improve your pirate and ship.


Read: Sea of Thieves Release Date, Details & Features


Sea of Thieves launches on Xbox One on March 20th. Because it's an Xbox Play Anywhere game, buying a digital copy unlocks a copy on Xbox for Windows.