Buy One Echo Dot Kids Edition Get One Free + UglyDolls Bonus
You can get a free Echo Dot Kids Edition when you buy one and you get a free UglyDolls skin for each of them to tie into the new kids movie that arrives in theaters soon. This is an excellent deal if you need to put Alexa in your kids' rooms or in a playroom.
The Echo Dot Kids Edition is a special kid friendly version of the Echo Dot in a bright red case that only plays kid friendly music, answers kid friendly questions and tells stories to kids. It can still control smart home features, so you can set your kid up to control the lights in their room.

This special Echo Dot includes a year of Free Time Unlimited and a 2 year worry free guarantee so if your kid breaks it, you get a new one no questions asked. That's a stellar value, and they stand behind this offer.
FreeTime Unlimited is a subscription that allows kids to get Alexa Skills for kids, kid friendly music and control over how they use the device. Parents can set time limits, set bedtimes and even review kid's activity.
With FreeTime Unlimited kids get access to over 1,000 Audible books, kid friendly skills, music, character alarms, kid friendly podcasts and more. FreeTime Unlimited is normally $2.99 a month. It works on the Echo Dot Kids Edition and you can connect it to the Fire Tablet, Kindle, Android, iPhone and iPad. There is content for kids 30-5, 6-8 and 9-12.
This special deal includes two standard black Echo Dots, two Punch red kid friendly cases and two UglyDolls skins. You can put the skins on or leave them off, and when the kids move on to the next hit, you can remove the skin if you want.
19 Cool Things Your Echo and Alexa Can Do
Stream Music From Spotify, Apple Music Amazon Music, Pandora & More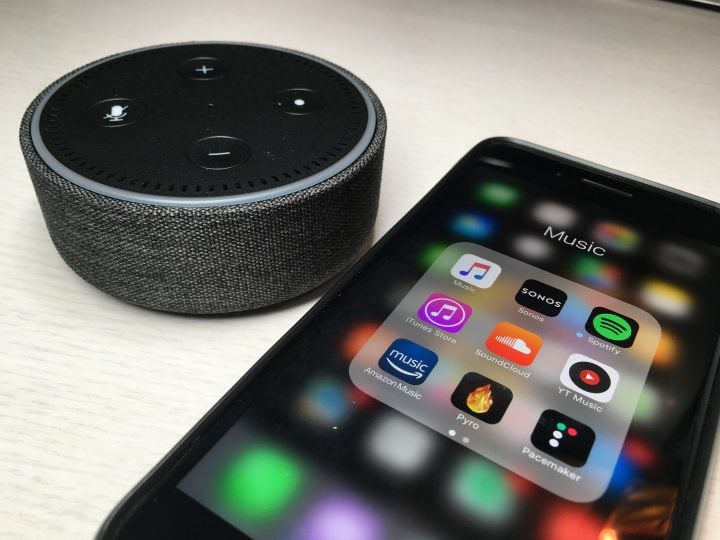 Alexa can stream music from Spotify to the Echo, Echo Dot or a paired Bluetooth speaker. You can also stream Amazon Music, Apple Music, TIDAL, Pandora, iHeartRadio or TuneIn radio to the Echo using your voice.
Open the Alexa app and tap on the menu in the upper left. Tap on Settings and then on Music & Media. Tap on the account you want to use and then link to your account by logging into the account. You need to have Spotify Premium installed for this service to work with Spotify.
You can log into all the accounts you have and when you ask Alexa to play you can say "on Spotify" or on a different service to choose where to listen. On the bottom of this page, tap on Choose default music services to pick the service Alexa should use if you don't specify.

As an Amazon Associate I earn from qualifying purchases.