Customize Your Dream 2018 Jeep Wrangler With AR on iPhone & iPad
The 2018 Jeep Wrangler is making a technology debut at CES 2018 with an upgraded Uconnect system. To celebrate increased connection options and the Most teched out Jeep yet the company is allowing you to customize your dream 2018 Wrangler in Augmented Reality on the iPhone and iPad.
Jeep's new Wrangler comes with a full complement of technology including Apple CarPlay, Android Auto and new Apple Watch and Android Watch connectivity that allows you to remote start the Jeep, lock or unlock doors and sound the horn.
Announced in late 2017, the 2018 Wrangler is an all new model that maintains the Jeep heritage while delivering a quieter ride, when you don't take the roof and doors off. The new Wrangler also includes Family Alerts that can send boundary, speed, curfew and valet alerts.
Instead of customizing the new 2018 Wrangler on the Jeep website, you can use the new Jeep Adventure Reality app to get more up close and personal with your dream Wrangler.
The new configuration tool works on the iPhone 7, iPhone 8, iPhone X and iPad Pro to deliver an augmented reality Jeep build. You can change the look and options to see what your new Wrangler looks like.
In the app users can change trim levels, colors and configurations to get the best look at a Wrangler that meets their needs and desires. After you pick between two and four doors, you can also change up the tops, wheels and even go inside the new Wrangler to see the updated interior.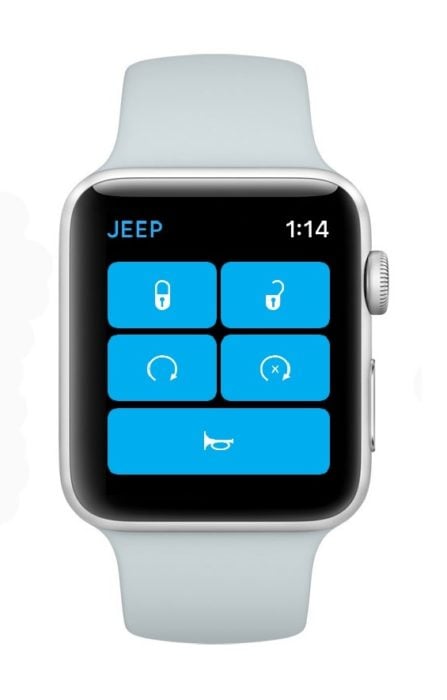 Another cool feature is that you can get into some of the best parts of owning a Jeep. Take the doors off in AR to see what your build looks like when you're ready for Summer and even fold the windshield down for an open air experience.
You don't need goggles or special AR equipment. Just move your iPhone around to see more. You can share your build on Facebook and other social platforms as well as find a dealer.
Jeep also announced a new Drive 'n Save feature that allows you to share driving habits to save on insurance and Online Search for UConnect, a new Alexa skill that lets you start your 2018 Wrangler, unlock the doors, send navigation instructions and check fuel levels.
You Need These 10 Must Have Car Features: Find Out Why
Smart Cruise Control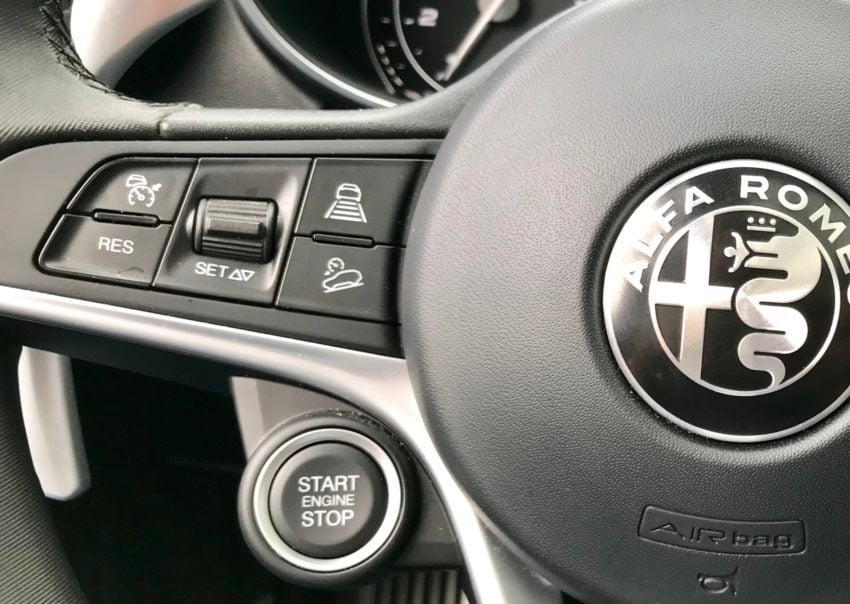 Do you hate constantly adjusting your cruise control, or giving up on cruise control because of traffic or due to a driver in front of you who keeps changing speed? You need a smart cruise control system.
Smart cruise control goes by many different names. You may see it listed as Radar Cruise, Adaptive Cruise or Intelligent Cruise control. Whatever it is called, it will allow you to set your cruise control and then stay with the flow of slower traffic.
Here's why we love it and why you need it. You get on the highway and set the cruise at 76 miles per hour. You also set the distance you want kept between you and the car in front of you. There are typically three or four settings so you can be close or keep a lot of space. Now you simply steer and your car will go 76 mile per hour when traffic allows it or there is no one in front of you. When someone is in front of you going 73 mph, the car automatically slows down to keep you the distance you choose from that car. This is indispensable in traffic and on long road trips.
Not all smart cruise control systems are the same. Some of work at all speeds, while others only work above a specific limit. Some systems can bring you to a complete stop in traffic and then restart without you needing to touch a pedal.
You can find adaptive cruise control on cars as cheap as $18,500 like the Toyota Corolla, and as an option on many cars below $30,000. Even on pricier cars you may need a higher trim level or special package to get this feature.