October Destiny 2 Iron Banner Date, Time & Rewards Revealed
This is when the first Destiny 2 Iron banner starts, what you need to do to play and what you can win. The October Destiny 2 Iron Banner will give gamers another thing new to do with their Guardians on Xbox One and PS4 this October: compete for the best gear.
A holdover from the original Destiny, Iron Banner is an in-game event and competition to see who really has the best skills. Iron Banner events are so difficult that you can only participate if you've finished the game's campaign. Successfully finishing a Destiny 2 Iron Banner event gets your in-game characters access to impressive looking, powerful gear that you can't claim for them any other way.
Read: Destiny 2 DLC Release: What to Expect
The time to prepare for Destiny 2 Iron Banner is now. Use this information to get your Guardians ready for the limited time event.
What is Iron Banner?
Iron Banner is a test of your abilities as a Destiny 2 player. Lord Saladin, an in-game character available in The Tower on Earth, periodically holds contests and rewards items to players who do well in them. If the Crucible multiplayer is too hectic and competitive for you, Destiny 2 Iron Banner isn't for you.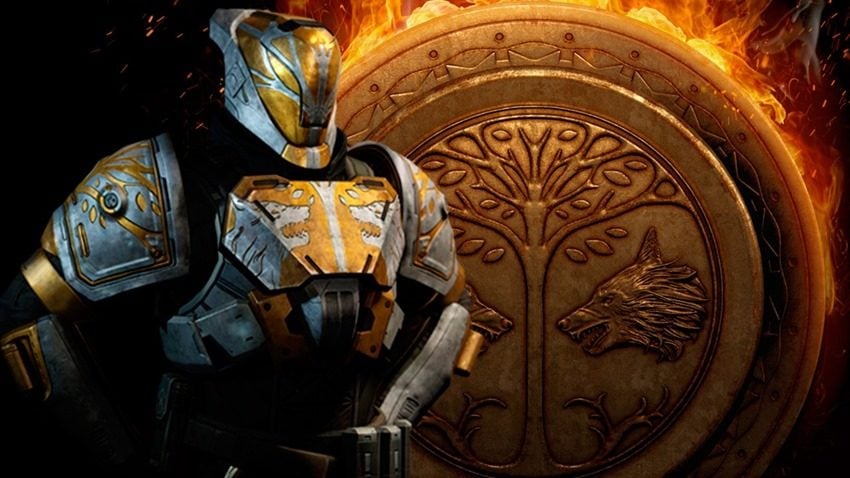 Read: Destiny 2: What New Players Need to Know
A Destiny 2 Iron Banner lasts seven days, giving gamers that don't have much free time an opportunity to compete. You need to complete the game's entire story before you can compete in an Iron Banner because you need access to Lord Saladin to get in, and he's only available in The Tower. That's the headquarters Guardians lose to Ghaul and the Red Legion as the Destiny 2 campaign starts.
You don't need to buy in-game currency to play in Iron Banner. However, you will need internet access and a subscription to Xbox Live Gold or PlayStation Plus, which you should already have. Both are required for Destiny 2 multiplayer on PS4 and Xbox One.
Destiny 2 Iron Banner Release Date & Time
The October Destiny 2 Iron Banner starts on October 10th at 2 AM Pacific Time. It ends seven days later on October 17th at 2 AM Pacific Time. You have until the event ends to compete and claim your prize.
Read: Destiny 2 Problems & Fixes
After the event has started, go to Lord Saladin in The Tower and start the Iron Banner Quest. Then, use the Quickplay and matchmaking features of the game to play in the Iron Banner playlist.
Destiny 2 Iron Banner Game Mode & Details
October Destiny 2 Iron Banner competitors will battle in two teams of four players in Control. You get Iron Banner Engrams for competing, and Bungie says that only your fighting abilities will determine how successful you are in Iron Banner. The competition will disregard your Guardian's power level.
Read: 5 Destiny 2 Cheats, Tips & Hacks
You can put together your own group of players for Iron Banner, but you don't have to. Matchmaking lets the game pair you with other gamers ready to play.
Destiny 2 Iron Banner Rewards
You get Iron Banner Tokens for every Destiny 2 Iron Banner match that you compete in. However, the better you perform in a match, the more Iron Banner Tokens you get. Milestones let you track your progress each day and for the entire season.
Once you have enough Iron Banner tokens you can claim new armor. October's armor is full of gold symbols, with shield panels that take design cues from samurai armor. Each suit has a fur collar, but only the Warlock's armor has a long cape. The Titan and Hunter armors have helmets with horns that stick out from the side.
8 Best Free Xbox Games: January 2018
Warframe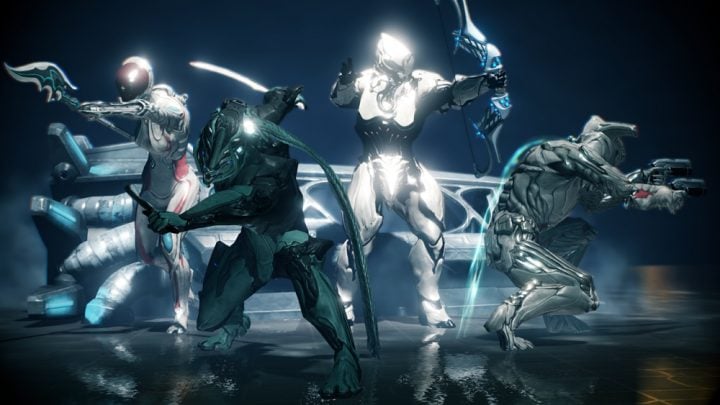 Many free-to-play games revolve around strategy or civilization building. Warframe is one of the free Xbox games that you can download now that doesn't. It's a third-person shooter.
The Tenno have just awoken after centuries of sleeping in stasis. Warframe takes its name from the suits that the Tenno use to do battle with the game's other races. There's the Greiner, who are clones of humans. The Corpus belong to a technology company with lots of robotic innovation at their disposal. Sentients consist of an alien race that's back to do battle.
Warframe features both player-vs-player combat and a single player experience.