9 Destiny 2 Problems & Fixes 
Destiny 2 is here, but you won't get to experience everything the game has to offer if you don't prepare for all the Destiny 2 problems that might surface.
The game is more connected, more ambitious and more advanced than Bungie's first Destiny. To keep you in the action, there are always new events to participate in and Adventures to do. Its worlds are bigger, and multiplayer is a part of the entire game. That also means that the title relies on a lot of things working correctly. For a play session to go well, Bungie's servers, your internet connection, your online gaming service and your device must all talk to each other.
Destiny 2 problems are the result of one of those things misbehaving unexpectedly. Weak internet connections can force you out of the game's multiplayer before your matches are complete. If Xbox Live or PlayStation Network fail, you can't play at all.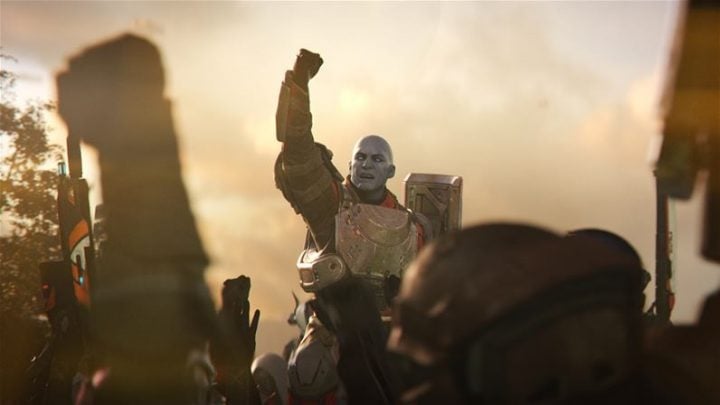 Read: Destiny 2 Release Date, Features & Details
Here are the Destiny 2 problems you can expect. When possible, we've also included potential fixes and workarounds. Use these tips to keep the game working on your Xbox One, PS4 or Windows PC.
Destiny 2 Problems
How to Fix Destiny 2 Install Problems
Destiny 2 Connection Problems
Destiny 2 Code Problems
How to Fix Destiny 2 Multiplayer Problems
How to Fix Destiny 2 HDR Problems
Destiny 2 Server Downtime
Destiny 2 Cabbage and Lettuce Problems
Destiny 2 Sparrow Problems
Destiny 2 Levithan Raid Problems
How to Fix Destiny 2 Install Problems
Before you can enjoy Destiny 2, you need to get it installed. That's been a problem for some gamers.
If you're having troubles getting Destiny 2 installed, try hard restarting your console. A hard restart shuts down your console completely.
To restart your console, hold down the button until the console shuts off. Wait a minute before turning the console back on again. Because you fully restarted the console instead of putting it to sleep, getting back to your account will take more time than it usually does. Now, try to install the game again.
A lack of storage can also cause Destiny 2 install problems. Destiny 2 requires 35GB of storage on Xbox One. And, according to the PlayStation Store, Destiny 2 requires 68GB of free storage on PS4. If you don't have that much free space on your console, you should delete old games that you aren't playing. PC gamers also need 68GB of free storage for the game to fully install.
Read: How to Add a Hard Drive to Xbox One for More Storage  
Xbox One and PS4 both allow users to add more storage with a USB hard drive. This hard drive must support USB 3.0 speeds, have 500 GB of storage and not have any other files on it.
If Destiny 2 won't install on your Windows PC, check to make sure your console meet's the game's system requirements.
Read: Destiny 2 for PC Release Date, Specs & More

How to Fix Destiny 2 Server Problems
Connection problems happen to the best of games, and Destiny 2 is not any different in that regard.
Check your internet connection if you have Destiny 2 connection problems often. Try using a smartphone or laptop connected to the same network as your console to visit random websites when this happens. If the sites don't load, then it's your internet that's causing the problem. Try resetting your modem or router. If you have Verizon, troubleshoot using Gotta Be Mobile's 7 Verizon Problems & Fixes breakdown. Don't hesitate to call your service provider if resetting your modem or router doesn't fix the problem.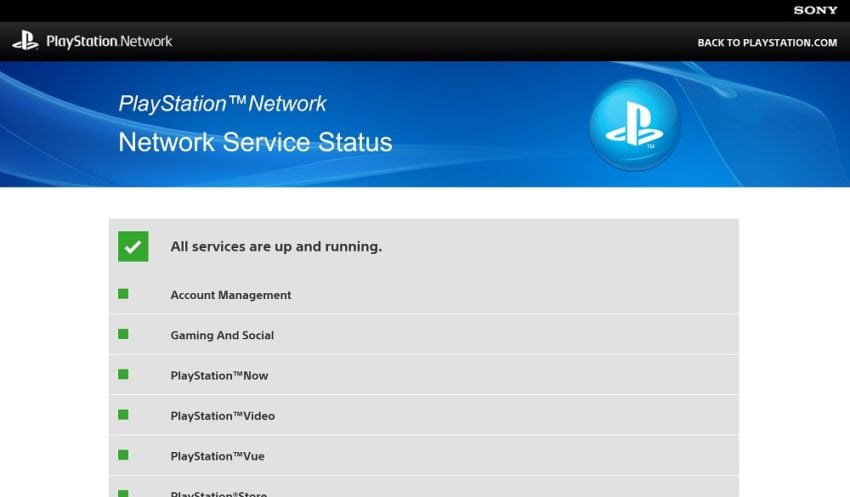 If the connection is working correctly, it's time to investigate your gaming service. Xbox Live, Battle.net and PlayStation Network link players to Bungie's servers. You can't play if they aren't working correctly. Xbox.com has real-time information about the state of Xbox Live. If there's a red message at the top of the site, something is wrong with the service. PlayStation Network lists its network status here. Again, look for any red messages or icons signaling something has gone wrong on Sony's end. Battle.net issues are usually detailed at the top of Destiny 2's support area.
You can't do anything to fix Destiny 2 problems caused by Xbox Live, Battle.net or PlayStation Network, unfortunately.
Read: Destiny vs Destiny 2: What Returning Gamers Need to Know
Destiny 2 Code Problems
The PlayStation Store, Battle.net and Xbox Store allow you to redeem codes for digital games.
On PS4, go to the PlayStation Store. Now, select Redeem Codes. Use your controller to type the letters and numbers exactly as they appear on your receipt or digital card.
Xbox One users should open the Store app on their console. Then, select Redeem Codes just below the images at the top of the Featured page. If this isn't an option for you, use your laptop, desktop or phone instead. Go here, and enter the code you are trying to redeem.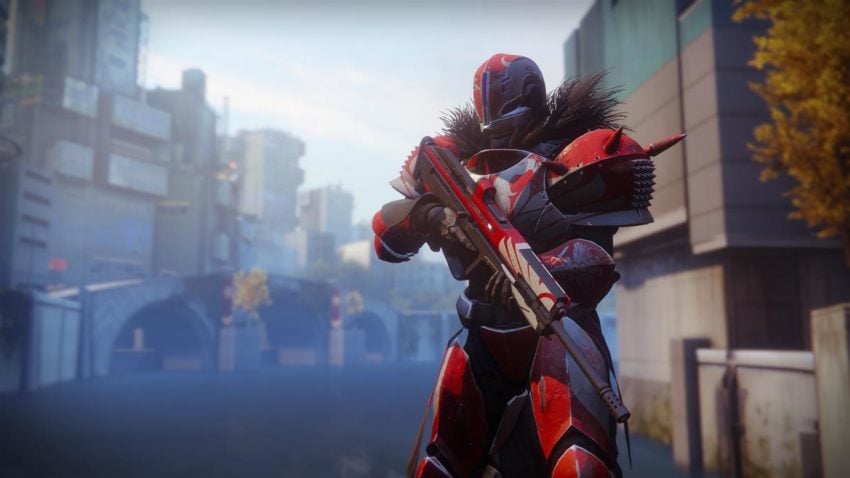 Log in to Battle.net's account area to claim any Destiny 2 codes you have for PC.
How to Fix Destiny 2 Multiplayer Problems
No one is reporting serious Destiny 2 multiplayer problems right now, but they can happen. Bungie posts about any serious multiplayer problems on Twitter as they happen.
Don't confuse your lack of multiplayer subscription with other Destiny 2 problems. You need an Xbox Live Gold or PlayStation Plus account to play Destiny 2 with other people. A month of either service costs $9.99, and a year-long subscription to each service costs $60.
How to Fix Destiny 2 4K & HDR Problems
To get the best visuals in Destiny 2, you need to have 4K and HDR turned on. And, to have either one of those switches you need a console and a television that supports them.
HDR, which is short for high-dynamic range, is a new standard for enhanced color contrast. Everyone gets access to HDR, but only Xbox One S, Xbox One X and PS4 users can take advantage of it. Even still, they need a television that supports the HDR10 standard.
The same is true of 4K visuals. Bungie's December 5th Destiny 2 update added 4K visuals to the game for free, but you need a PS4 Pro or an Xbox One X to unlock 4K graphics. You also need a 4K compatible television.
If you have all the necessary equipment and a copy of the game, connect your console or PC to the internet and check for the latest game updates.
Read: Xbox One S vs Xbox One X: 5 Reasons to Upgrade
Destiny 2 Server Downtime
Just like with the original Destiny, Destiny 2 sometimes requires downtime before Bungie can add new features. Bungie calls this scheduled downtime. During scheduled downtime, you can't do anything in the game that requires Bungie's servers, including multiplayer.
Destiny 2 Cabbage and Lettuce Problems
Some Destiny 2 PC, Xbox One and PS4 users are reporting Cabbage and Lettuce errors that force them out of the game. There's an official Bungie.net forum thread dedicated to the topic.
Unfortunately, Bungie has yet to reply to the thread directly, and there's no easy fix. Some gamers say they've had success with updating the firmware of their wireless router.
Destiny 2 Sparrow Problems
If your Guardian can't call on his or her sparrow, it's usually because Bungie has turned the feature off for the area you are in. For example, you can't use a Sparrow if you're visiting Mercury. There's no way around this block. You must leave the area you're in before you can call your Sparrow.
Destiny 2 Leviathan Raid Problems
Following the release of Destiny 2 Curse of Osiris, you may run into Destiny 2 Levithan Raid problems. More specifically, the game won't let you begin the raid. This isn't a bug. It's exactly what Bungie intended.
Destiny 2 Expansion 1 introduces a new level cap and tons of gameplay changes. It also requires you to have purchased the expansion before you can start a Leviathan Raid. That's despite the raid coming with a standard copy of the game. Though this change has outraged the community, Bungie hasn't said if it plans to reverse this move in an upcoming update.
Gotta Be Mobile will continue to update this breakdown of Destiny 2 problems with new fixes and workarounds.
5 New Destiny 2 Features Worth Upgrading For
Destiny 2 Cinematic Story
The most exciting of Destiny 2's features are what Bungie is calling its "cinematic campaign." That's because the original Destiny arrived with an unorthodox single-player. The story wasn't cohesive and didn't dive into the game's lore much. There were times when the story that was there seemed out-of-place.
Destiny 2 promises a real narrative. Nathan Fillion and Lance Reddick star in the game's story. During the middle of a calm meeting, it slowly dawns on the command staff at Earth's last remaining city that something is about to go wrong. Soon they're bombarded by a huge garrison of battleships. The Red Legion wants the power of the Traveler Orb floating above the city for itself. Gamers can expect lots of cutscenes between tasks in the game's campaign. The scenes Bungie has shown off so far feel more like a movie than a video game. They are better at conveying what's going on than Destiny's story.

As an Amazon Associate I earn from qualifying purchases.