Distil Union Wally iPhone 6 Wallet Case Review
The Distil Union Wally Wallet Case for the iPhone 6 is a slim and functional iPhone 6 wallet case that snaps on to the iPhone 6, adding a leather back capable of holding a few cards and some cash.
This iPhone 6 wallet case is a steal at $49.99, offering a higher end look than cases that rely on plastic and delivering a minimal footprint that does not require a flap to cover the screen and end up getting in the way of regular use.
In my Distil Union iPhone 6 wallet case I carry three cards and an insurance card that is paper-thin. This is enough to allow me to keep my ID, personal debit card and a business debit card with me at all times. I enjoy using an iPhone wallet case because I am able to keep another pocket free for a second review phone or for car keys.
Over the last month I've used this case on most days, only swapping out to work on another iPhone 6 case review and occasionally removing the wallet case in the evening if I am going to be near water. The leather shows some signs of wear, but that's exactly what I want from a leather iPhone 6 wallet case.
Unlike the Speck iPhone 6 wallet case I reviewed soon after the new iPhone release, this wear adds to the character of the case and the overall look.
Even though I end up removing and putting the Distil Union Wally Wallet Case back on a lot to test the overall resilience of the plastic, it still feels like new. The case snaps on to the iPhone snuggly, staying on all day and is easy enough to remove when I want to clean the back of the iPhone or switch to a more rugged case for a short period.
With room for three cards, the case still stays thin and allows fast access to the cards with a pull out tab. Just grab the red tab and pull to access your cards. When you are done, pushing the cards back in retracts the red tab back in. The tab does occasionally catch on my pocket as I remove the case, but it's only a minor annoyance.
This does not add a lot of bulk to the iPhone, and it is certainly much slimmer than carrying even my to Belroy wallet that I carry when I am not using a iPhone 6 wallet case. I normally carry cash in my back pocket, rather than take up a slot in the wallet. If you prefer, you can carry one less card and fit some folded up cash in the wallet area. With a case like this, if i lose my wallet, I can always use Find My iPhone to find my iPhone and my wallet.
The plastic case that snaps on to the iPhone 6 leaves plenty of room for the volume and power buttons as well as a wide open bottom area for charging and headphone access. The corners are protected, which provides some protection from drops, but this is not a rugged case option.
Distil Union makes one of the best iPhone 6 wallet cases you'll find. The slim design, ability to hold enough cards and handy tab system is easily worth the $49.99 price. The company also makes a Wally Stick-On version that sticks to the back of the iPhone 6 for an even slimmer fit without a plastic case to snap on to the iPhone.
Check out some of our other favorite iPhone 6 cases in the slide show below.Also, be sure to check out our holiday gift guide.
13 Awesome iPhone 6 Cases
Apple Leather iPhone 6 Cases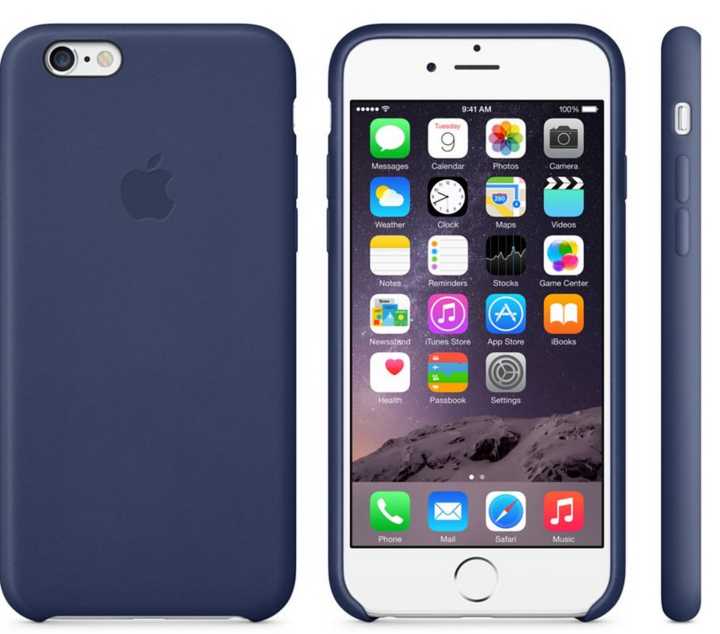 One of the most popular iPhone 6 cases is the leather iPhone 6 case from Apple. This case is one that you can find in any Apple Store on release day and is also listed with many carriers.
Apple designs the leather iPhone 6 case with premium leather in a small form factor that adds minimal bulk to the new iPhone. You can find the leather iPhone 6 case in five color options that match the white and black front of the iPhone 6.
Watch out if you buy the red iPhone 6 case as the leather model for the iPhone 5s wore very fast and looked dirty and grey soon after purchasing.
$45 at Apple

As an Amazon Associate I earn from qualifying purchases.