Forza 7 Pre-Orders: Which Edition to Buy
This October, Forza 7 will launch on the Xbox One. And once again, gamers will have a chance to customize their own race cars and compete against each other in races. Because Forza 7 pre-orders are already available, it's not too early to decide which edition of the game you should buy.
Microsoft and Turn 10 Studios don't make this choice easy. Forza 7 pre-orders come in three different versions. Actually, there are five editions if you count the two digital versions that you can unlock with a code or buy from your Xbox One. On top of that, there are pre-order bonuses to consider and car passes to evaluate.
Here's a breakdown of the different Forza 7 editions that you can pre-order today or purchase when the game launches on October 3rd.
Read: Watch 4K Forza 7 Gameplay at 60 FPS to See What the Xbox One X Can Do
Forza 7 Editions
Again, there are three different versions of Forza 7 for you pre-order or purchase today at GameStop, Best Buy, Amazon, and the Microsoft Store. Each of them includes the same core game, so it's not as if paying more unlocks new features. Instead, you get more cars with the more expensive versions of the game.
Be sure to note the release date for each version of Forza 7. The game's official release is October 3rd, but some gamers can play early on September 29th.
Read: Forza 7 Release Date, Features & Details
Forza 7 Standard Edition
Forza 7 Standard Edition costs $59.99 and launches on October 3rd. You don't get anything extra with this version of the game. You can buy this one as a disc or a digital code that unlocks a download from the Xbox Store.
Forza 7 Deluxe Edition
Forza 7 Deluxe Edition is only available as a digital download, unfortunately. Buyers get the Day One Car Pack and a Forza VIP Membership with this version of the game. This edition costs $79.99.
Forza 7 Ultimate Edition
The most expensive version of Forza 7 is Forza 7 Ultimate Edition. This version of the game is available on a disc and as a digital download. Buyers get the game itself, the Forza 7 Car Pass, Day One Car Pack and VIP membership. Ultimate Edition launches on September 29th, giving gamers willing to spend $99.99 a head start on their online rankings.
If you're a die-hard fan of Forza 7, you should go with Ultimate Edition. You'll get access to all the in-game extras we know of, for one flat price. If you're someone who likes to casually play driving games, go with the physical copy of the standard edition. You can resell the game when you start to play it less, and you will have spent no money on in-game content that you can't sell.
Forza 7 Passes & Extras
There are a lot of add-ons for gamers looking into Forza 7 pre-orders to consider. The Forza 7 VIP Pass unlocks car mods, driver gear and cars that you can't get without it. In addition to these perks, you also get a 100% CR bonus mod and VIP driver gear with this add-on. The Forza 7 Car Pass unlocks 42 new cars over six months. Microsoft and Turn 10 haven't revealed what's available in the Day One Car Pass yet, but the Xbox Store promises that details are coming soon.
Today, you can't buy these add-ons separately from the game. If Microsoft does the same things it did with the Forza Horizon 3 launch, expect that to not be a problem shortly after release day. Forza Horizon 3's Car Pass is $29.99, and VIP membership costs gamers $19.99.
Why You Shouldn't Buy Forza 7 on Disc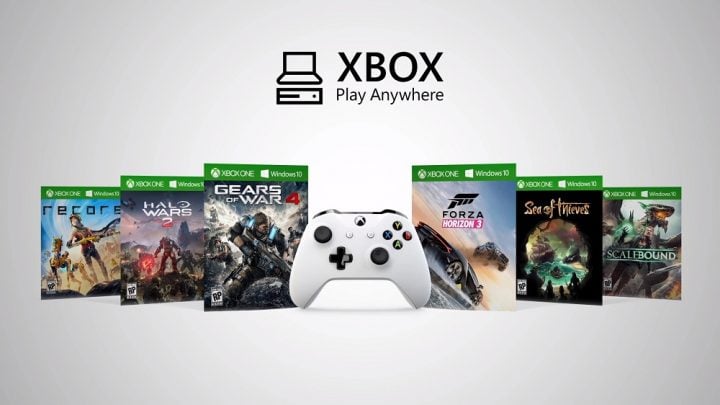 Before placing your physical Forza 7 pre-orders, keep in mind that there's a very good reason to buy a digital copy of the game instead. Forza 7 is an Xbox Play Anywhere title.
Purchasing a digital version of an Xbox Play Anywhere game can save you money if you also have a PC that you like to game on. You get two versions of the game, one for Xbox One and another for Windows 10 that's available for download through the Windows Store.
There are other perks to Xbox Play Anywhere besides a free download for your PC or console. Game saves sync between the different versions so that you can go from playing on your television to enjoying Forza 7 on your patio with a laptop. Also, any in-game purchases that you make – like the car pass – sync between the two versions of the game.
Deals on Forza 7 Pre-Orders
Amazon and Best Buy both discount Forza 7 by 20% when you have a membership to their respective subscription services.
Amazon Prime shoppers get the game for as little as $47.99. Unfortunately, this discount only applies to physical copies of the title. An Amazon Prime subscription costs $99 a year or $10.99 a month, so it's more of a perk for an existing member than a core reason to sign up for the service.
Best Buy's Forza 7 deal require's a Gamers Club Unlocked subscription. A standard, physical copy of the game is also $47.99 there. Gamers Club Unlock members pay $30 for two years of discounts.
Forza 7 Pre-Order Extras
There are some Forza 7 pre-order extras at GameStop, the Xbox Store and Best Buy. You don't have to spend any more money to get these extras.
GameStop
GameStop will give shoppers a limited edition 2018 Porche 911 GT2 RT model when they place a pre-order there. As it's a While Supplies Last offer, you want to place your order as soon as possible to get it. GameStop shoppers also get the Forza 7 Fire Suit and Helmet to dress their in-game driver in.
Xbox Store
The Xbox Store is including a Pre-Order Bonus Content Pack with digital Forza 7 pre-orders. However, we don't know what's in the pack. Its description in the Xbox Store says to expect news about it soon.
Best Buy
Best Buy shoppers also get a free E3 2017 driver suit and helmet with their pre-order.
8 Best Free Xbox Games: January 2018
Warframe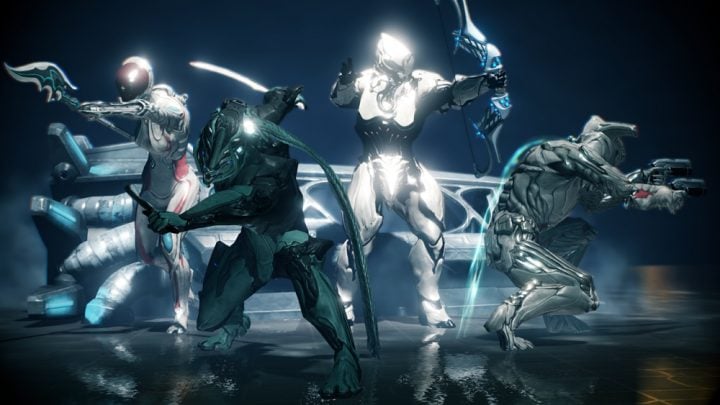 Many free-to-play games revolve around strategy or civilization building. Warframe is one of the free Xbox games that you can download now that doesn't. It's a third-person shooter.
The Tenno have just awoken after centuries of sleeping in stasis. Warframe takes its name from the suits that the Tenno use to do battle with the game's other races. There's the Greiner, who are clones of humans. The Corpus belong to a technology company with lots of robotic innovation at their disposal. Sentients consist of an alien race that's back to do battle.
Warframe features both player-vs-player combat and a single player experience.