Forza Horizon 3 DLC Release: 3 Things to Know
Everyone expected that 2016's release of Forza Horizon 3 would go well. Few people expected it to go as well as it did. Critics and gamers loved the title's Australian location. They reveled in its support for high-dynamic contrast on equipped televisions and appreciated the new dynamic its upgraded Horizon Festival modes had to offer. Forza Horizon 3 is so beloved that it's still among the most played games on Microsoft's Xbox Live gaming service. That makes Forza Horizon 3 DLC very important.
Looking to keep gamers playing their titles longer, developers have made downloadable content a big part of a game's release. First, the base game launches, then new extras arrive. Sometimes these extras are free. Often, they cost a bit more money. Developers get to keep making money on titles people are already enjoying and gamers get more content for titles they already love. Forza Horizon 3 DLC began rolling out last year.
Read: Forza Horizon 3 Release: All the Things That Make It Worth Buying
Playground Games and publisher Microsoft Studios had big plans for Forza Horizon 3 DLC. Here's everything that you've missed already, and what the two still have planned based on what they've publicly said.
Expect Another Expansion Packs
Forza Horizon 3 leaves the hills and plains of Europe for the gorgeously blue skies of Australia. The base game includes tons of different locations. Some areas are densely packed with plants and wildlife, forcing gamers to use different cars than they otherwise would. Others are in a beach setting, encouraging players to once again adapt their vehicle selection and driving technique.
Playground Games caught gamers off guard when it announced the Forza Horizon 3 Blizzard Mountain Expansion. That expansion added an all new area for gamers to traverse, with new terrain to traverse. Forget the lush forests and beach scenes, Blizzard Mountain forces gamers to adapt to wintery conditions. The add-on costs $19.99, and there's another expansion on the way.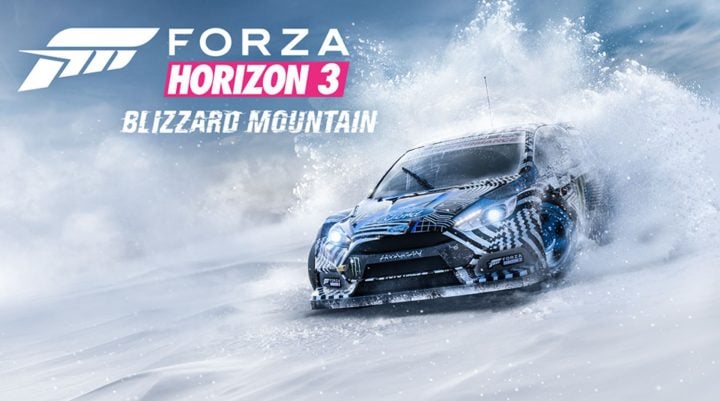 We know this because Microsoft introduced a Forza Horizon 3 Expansion Pass for gamers at the time it announced the Blizzard Mountain Expansion. The $34.99 add-on says that it unlocks two massive add-ons for Forza Horizon 3. As Blizzard Mountain is one of these expansions, there's definitely another in the works. Unfortunately, we don't know when this second expansion pack might arrive.
The Forza Horizon 3 Car Pass & Car Packs
Since a month after launch, the Forza Horizon 3 Car Pass has offered gamers a set of new cars delivered to their game periodically. As with the Expansion Pass, the Car Packs helps big fans of the franchise grab everything that they could want for the game, all with a single purchase.
Unfortunately, the Forza Horizon 3 Car Pass won't be getting any new additions. Playground Games wrapped up new car deliveries through the Car Pass in March. Anyone can buy the Car Pass now and get access to all 42 cars that it includes, though.
Read: Forza Horizon 3 Demo, Editions & More
The Forza Horizon 2 Car Pass still costs $29.99. It's included in Forza Horizon 3 Ultimate Edition for $99.99.
Forza Horizon 3 Car Packs are available to those looking for a specific vehicle. The Playseat Car Pack, Logitech G Car Pack, Smoking Tire Car Pack, Duracell Car Pack, Alpinestars Car Pack and Rockstar Energy Car Pack are $6.99 each in the Xbox Store and Windows Store.
The Porsche Car Pack is the latest car pack to arrive. It includes seven of the car makers high-performance rides.
How Forza Horizon 3 DLC Works with Xbox Play Anywhere
In 2016, Microsoft made its position on bringing franchises that had been exclusive to Xbox One clear. The company considers PCs running Windows 10 to be just as important as Xbox One. Games that make sense for both platforms appear on both. Those that only make sense for Xbox One will only appear there. At least, that seems to be the idea. Forza Horizon 3 was the first game in the franchise to launch as an Xbox Play Anywhere title. When someone purchases the game digitally on one platform, it unlocks on the other. The same is true of Forza Horizon 3 DLC.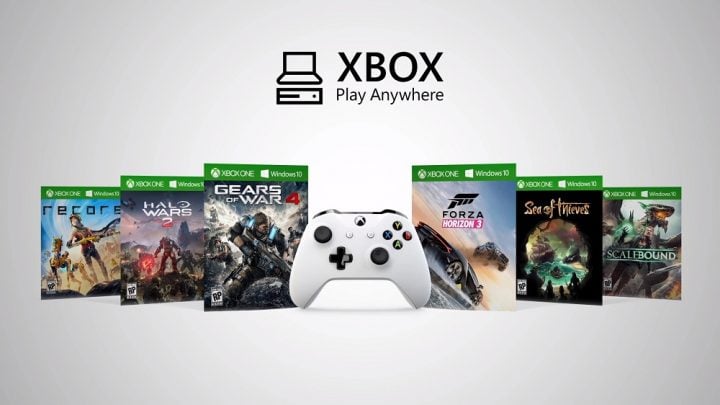 Read: Xbox Play Anywhere: What You Need to Know
Purchase any of these add-ons – this includes the expansion packs – and they unlock on the other platform. For example, getting the game add-ons on the Xbox One means that they'll be available on through the Xbox app on Windows 10 PCs. Of course, users do have to have a PC powerful enough to enjoy the game, which isn't always a certainty. Game saves also sync between the two platforms so you'll always be current in whatever Forza Horizon 3 DLC you've already started.
Read: Xbox Scorpio vs Xbox One S
Despite its popularity with racing fans, Forza Horizon 3 won't get new add-on content forever. At some point, Microsoft will want to transition away from focusing on the game to promote the next major release in the series. Allegedly, the company already has teams working toward a Forza Motorsport 7 release this year. It did use the franchise to show off the 4K graphics capability of Xbox Scorpio. That console is expected to launch this fall.
8 Best Free Xbox Games: January 2018
Warframe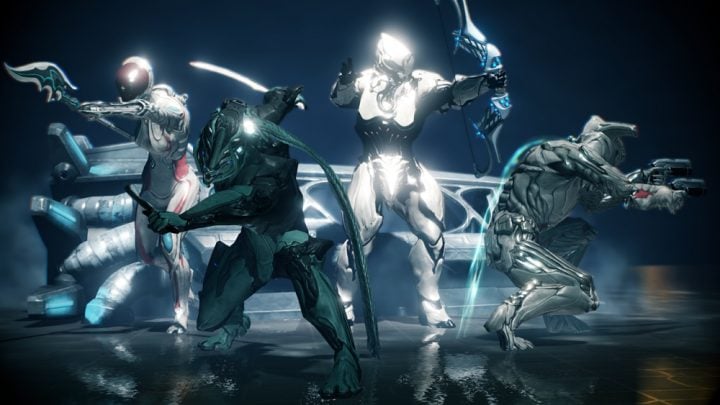 Many free-to-play games revolve around strategy or civilization building. Warframe is one of the free Xbox games that you can download now that doesn't. It's a third-person shooter.
The Tenno have just awoken after centuries of sleeping in stasis. Warframe takes its name from the suits that the Tenno use to do battle with the game's other races. There's the Greiner, who are clones of humans. The Corpus belong to a technology company with lots of robotic innovation at their disposal. Sentients consist of an alien race that's back to do battle.
Warframe features both player-vs-player combat and a single player experience.