Galaxy S10 vs LG G8: Which One to Buy?
In this Galaxy S10 vs LG G8 comparison we'll go over everything you need to know about both phones. While buyers have several devices to choose from here in 2019, these are two of the better options available. Now that we know when the LG G8 will get released, here's more info to help you make the right choice.
Both phones have big edge-to-edge displays, powerful processors, the latest Android 9 Pie software and more. Samsung's Galaxy S10 comes in multiple screen sizes and you can get it right now. However, that doesn't mean the LG G8 isn't worth waiting for or choosing over Samsung's flagship.
Samsung debuted four different Galaxy S10 smartphones in February, and all but one are available already. Those being the Galaxy S10e, the regular S10, and the Galaxy S10 Plus. Additionally, a bigger Galaxy S10 5G is coming in April.
To keep things simple, this comparison will pit the Galaxy S10 vs the LG G8, as they both have 6.1-inch screens. Samsung chose to ditch the notch and cut a circle in the screen, while LG embraced the notch and added iPhone-style technology inside, like a new ToF sensor for improved security and hands-free gesture controls. You'll have to decide which style you prefer.
If you're still rocking an old Galaxy S7, LG G5, Note 5 or even the LG G6 and are trying to decide which phone to buy next, you've come to the right place. This is our Galaxy S10 vs LG G8 comparison for those still on the fence.
Galaxy S10 vs LG G8: Display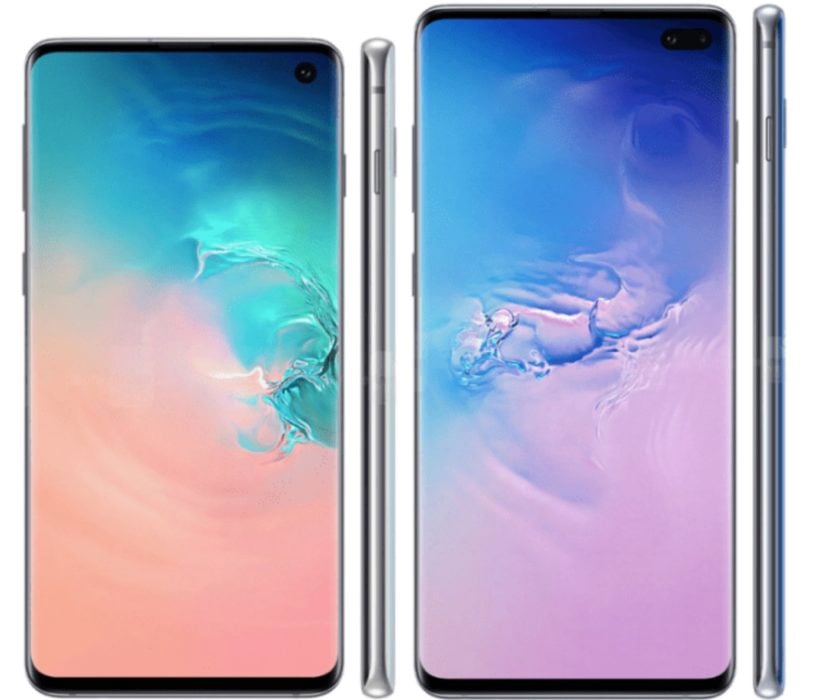 Honestly, the first thing we need to talk about is the screen. Mainly because the size and the design of the display is extremely important to buyers in 2019. Here are the numbers, and your options.

Galaxy S10 - 6.1 inch curved OLED display
Galaxy S10 Plus - 6.4 inch curved OLED display
LG G8 - 6.1 inch FullVision display
If you're coming from an older phone just know that even the huge 6.4-inch Galaxy S10+ is about the same size as smaller phones like a Note 5 or LG G5, because there are no bezels around the screen. The front is ALL display.
The LG G8 took a similar approach, but there are slightly bigger bezels around the sides, mainly because the edges don't curve like Samsung's. Plus, there is a bezel and notch at the top of the phone.