Galaxy S8+ Tendlin Leather Case Review
The Tendlin Leather case for the Galaxy S8+ is a thin and lightweight case that's easy to grip, provides plenty of protection and has stylish good looks. There are a lot of great cases for the Galaxy S8 and Galaxy S8+ not to mention cases made by Samsung, and below I'll explain why I chose the Tendlin case.
After using Samsung's official Galaxy S7 Edge Leather case last year I wanted to find something similar for the Galaxy S8+, as Samsung doesn't offer one in leather this time around. After testing about 15 different cases, the Tendlin is my favorite.
Read: Best Galaxy S8 Wallet Cases
For just $12 this is one of the best cases I've tried. The company isn't a household name like Incipio or Spigen, but the design, fit and finish makes this a case we can recommend without hesitation. Read on for more details.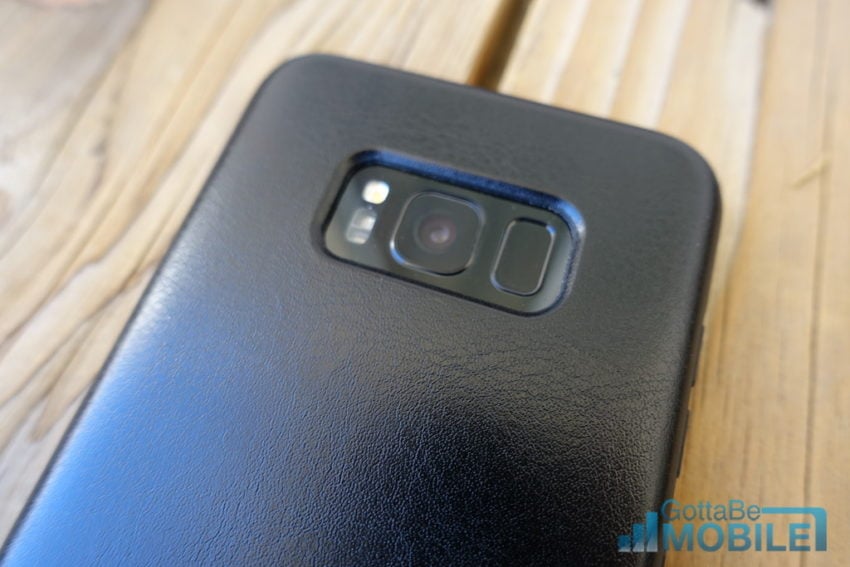 The best part of the Tendlin leather case is the design. It's slim, form-fitting, yet doesn't sacrifice protection. At the same time, it looks and feels like a premium leather case, even though it is synthetic (PU) leather. You get style and protection without the high price tag.
[letsreview]
Like many other cases online Tendlin uses two different materials, PU Leather and TPU. However, the way the company managed to blend them together into one single piece is really impressive. There are no rough edges or lines where the two materials meet. The top, bottom, corners and inside of the case are all TPU, which is extremely durable and shock resistant. For those that don't know, TPU is basically a flexible soft silicone mixed with plastic for added strength.
Then the premium Black or Brown PU leather covers the back and sides. However, the buttons on the sides are still TPU and not leather, ensuring the buttons are easy to press. This is a big deal because with some cases the power buttons are extremely hard to press, which is frustrating.
Another added benefit of this case is the raised edges that go beyond the screen by a few millimeters. This means you can lay the Galaxy S8+ face down on a table without scratching the display, as shown in the image above. It's just enough to fully protect the phone without adding bulk. A perfect middle ground that offers just enough protection from daily abuse.
I've been impressed by the overall quality and durability of the Tendlin case too. I've used it on my Galaxy S8+ since April and there are no signs of wear and tear. I'm not seeing scratches, scrapes in the leather, or even fingerprints for that matter. You'll also notice there is no branding anywhere on the case.
While using the Tendlin leather case on my Galaxy S8+ I accidentally dropped it about 3-4 feet from the counter to the kitchen tile and it suffered no damage. Both the phone and case came out unscathed. I didn't expect that kind of protection from a case that only costs $12.
I do have two complaints about this case though. For one, the sides are a little on the loose side. The phone doesn't fall out, nor does it hinder the ability to protect the phone. However, it did have me worried at first.
Secondly, it has oversized cutouts on the bottom for the 3.5mm headphone jack, USB charging port, and speaker grills. While this is nice for those using a big wired set of headphones, they seem a little too big and it is just one more area to collect dust, dirt and pocket lint.
Those two minor gripes aside this is by far the best all-around case I've found for the Galaxy S8+. It's not too thick, not so thin that I'm worried, feels good and looks great. You'd never guess it's as cheap as it is.
The Tendlin Leather case for the Galaxy S8+ may not have a wallet or kickstand but it's a no frills case that gets the job done. It makes this slippery phone easier to hold, features an elegant yet durable design, and doesn't break the bank. What more do you want from a case?