Galaxy S9 Android Pie Beta Problems & Fixes
The Samsung Galaxy S9 Android Pie beta is causing problems for some Galaxy S9 and Galaxy S9+ users. And while some issues will require an update from Samsung, others can be fixed in a few minutes.
The Galaxy S9 Android 9 Pie beta gives select Galaxy S9 users a chance to try new features and get familiar with Samsung's new One UI before the official release in January.
The beta will also help Samsung squash bugs and performance problems improving the final Android Pie release for millions of Galaxy users worldwide.
The Galaxy S9's Android Pie beta is pre-release software which means it's unfinished. Unfinished software is always riddled with problems and Galaxy S9 users are running into a variety of issues with the new operating system.
We're hearing about issues with apps, abnormal battery drain, user interface lag, busted Wi-Fi, broken Bluetooth, installation problems, and an assortment of bugs.
Galaxy S9 users are encouraged to submit bug reports via the Samsung Members/Samsung+ app because the feedback will help the company remedy these problems in the days ahead.
Samsung's Android Pie beta releases are going to be sporadic. We don't expect a new version of the beta to roll out every week. That said, you don't have to wait for Samsung. You can try fixing whatever it is you're dealing with on your own right now.
This guide will take you through potential fixes for the most common Galaxy S9 Android Pie beta problems. It includes fixes for severe battery drain, data loss issues, and issues with Bluetooth connectivity.
It'll also show you how to get off the Galaxy S9 Pie beta if you can't tolerate its performance on your device.
How to Prevent Galaxy S9 Pie Beta Data Loss
Unexpected data loss can occur when moving a Galaxy S9 or Galaxy S9+ to the Android Pie beta. If you store precious data (photos, videos, game saves, etc) on your phone you'll want to make sure all of your data is backed up before you make the move.
Before you install the Galaxy S9 Android Pie beta you'll want to backup your data. To get this done, you'll want to use Samsung's Smart Switch for PC.
You can also use Samsung Cloud.
How to Fix Galaxy S9 Pie Beta Signup Issues
If you're having issues joining the Galaxy S9 Android Pie beta there's probably one of two things at work. Either the beta isn't available for your device in your region yet or you're not taking the right steps to join.
If you know the beta is available in your region for your device, please take a look at our guide to joining the Galaxy S9 Android Pie beta. It might help.
How to Fix Galaxy S9 Pie Beta Battery Life Problems
If you encounter uneven battery life during your time on the beta there's no need to panic. Weird battery drain is a common issue and it's one that you should be able to fix before Samsung's next beta update.
The first thing you should do is restart your Galaxy S9 or Galaxy S9+. This will only take you a few seconds and it could stabilize the software.
If a restart doesn't help, you'll want to take a look at our full list of tips and strategies for fixing bad Galaxy S9 battery life. Often times its caused by an application gone rogue.
Before you give up and downgrade to Oreo, check your apps, disable services you don't use, and get familiar with some of your Galaxy S9's battery saving functions.
How to Fix Galaxy S9 Pie Beta Wi-Fi Problems
If your Samsung Galaxy S9 or Galaxy S9+ suddenly can't connect to Wi-Fi or if you start noticing slower speeds, here are a few things to try.
First, try toggling Wi-Fi off and on from Settings or Quick Settings. This can sometimes resolve the issue. If it doesn't, try restarting your device and reconnecting.
If that doesn't help, go into your Settings, find the connection giving you problems, and forget the network. This will cause your device to forget the Wi-Fi network's password so make sure you have it handy. Once you do this, try and reconnect to the network.
If you still can't connect to Wi-Fi , you can try resetting your Network Settings. It should be located under the Backup & Reset tab in your Settings. This will also cause your device to forget Wi-Fi passwords so make sure you've got your password(s) handy.
If you still can't connect, it might be an issue with your ISP (Internet Service Provider) or your router. First, check to make sure there aren't any service outages in your area. DownDetector is a great place to look for widespread outages.
If there aren't any outages, unplug your router for a solid 60 seconds and then plug it back in. Reconnect your device and check your speeds.
If you're noticing slow download speeds you can try using the built-in Download Booster.
When enabled, Download Booster download files larger than 30MB using Wi-Fi and cellular connectivity at the same time. If your Wi-Fi signal is strong, you should notice faster speeds.
If you want to try Download Booster, go to Connections > More connection settings > Download booster. Just remember to use this sparingly because it will chew into your data.
How to Fix Galaxy S9 Pie Beta Lag Problems
If you start noticing an abnormal amount of lag after installing the beta, here are a few solutions to try.
The first step is a quick restart. Power down your Galaxy S9 or Galaxy S9+ and then turn it back on. This could return things to normal.
If that doesn't work, you might need to clean up your storage. If you storage is nearly full, try deleting files you no longer need. This could speed up your phone.
Some of your other options include disabling widgets, sleeping apps, updating apps, using the built-in Device Maintenance (now called Device Care on Android Pie), or trying the hidden developer mode.
How to Fix Galaxy S9 Pie Beta Freezes
If your Galaxy S9 or Galaxy S9+ locks up on you, you can manually force it to restart. This should fix the problem.
How to Fix Galaxy S9 Pie Beta Random Reboots
If you download the Galaxy S9 Android Pie beta, there's a chance your device will start randomly rebooting.
If you start noticing random reboots, try removing your microSD card if you have one in. If that doesn't stop it from happening, we recommend formatting your SD card or trying a new one.
You can also try a restarting your phone.
How to Fix Galaxy S9 Pie Beta App Problems
Your apps might start acting up once you download the Android Pie beta. This is an extremely common issue and one you might have to deal with through duration of the beta.
If first-party apps like Samsung Pay, Samsung Internet, or Samsung Notes start giving you issues, make sure you're updated to the latest version.
You should also update any third-party apps you use with the latest bug fixes.
How to Downgrade
If you can't seem to fix your issue you can wait for Samsung to roll out a new version of the Galaxy S9 Pie beta or you can drop back to Android Oreo. You can downgrade from the Galaxy S9 Pie beta any time you want.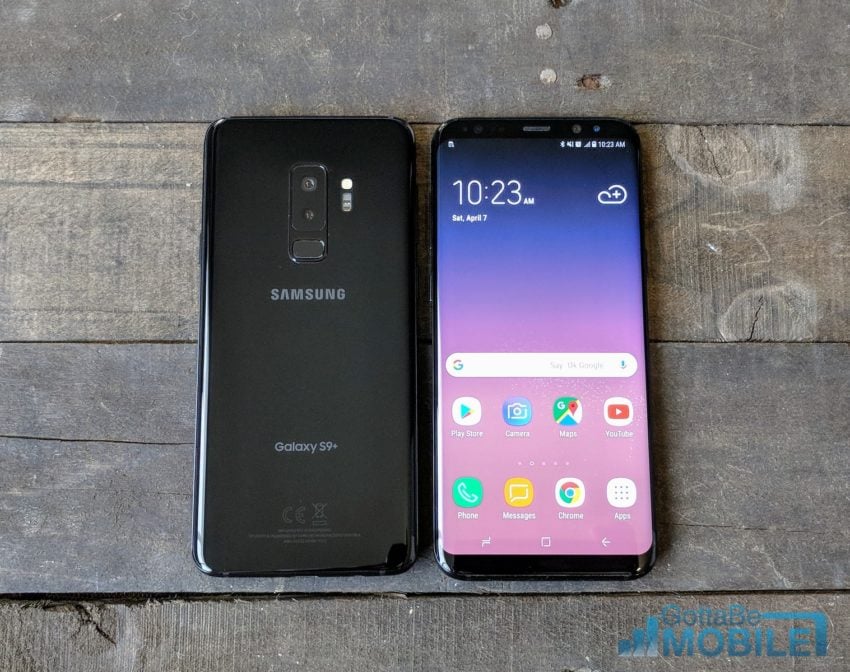 To do that, you'll want to head to the "Settings" menu in the Samsung Members or Samsung+ app. There you'll want to track down the Galaxy Beta Program section and deregister your device.
At this point, you'll need to roll back official Android software using the Smart Switch service for PC. Connect your phone to your computer, launch Smart Switch on your computer, and hit the "Update" button to re-install official Android Oreo software on your Galaxy S9.
Make sure you backup all of your files before downgrading because the process will wipe all of your data which means you'll need to restore it once the downgrade is complete.
4 Reasons Not to Install Galaxy S9 Pie Beta & 13 Reasons You Should
Install the Galaxy S9 Pie Beta to Help Samsung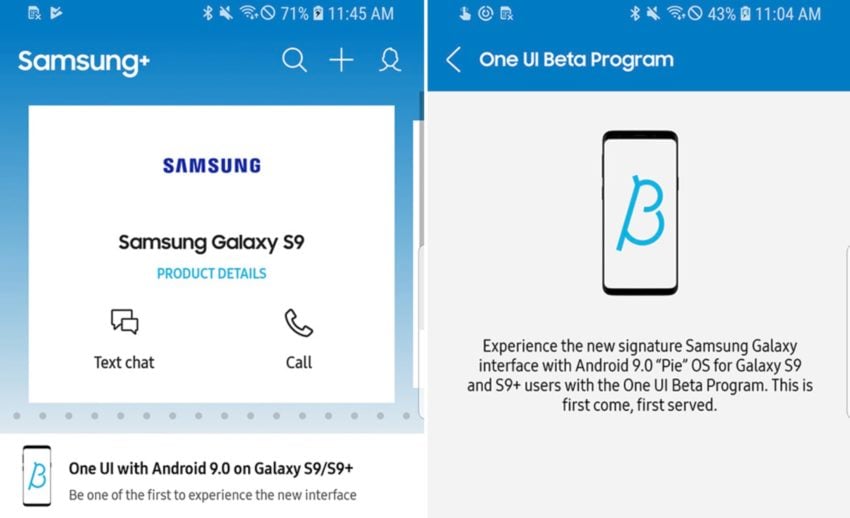 Trying new features before they're officially released is fun, but your testing will help Samsung improve Android Pie's performance for many others.
If you're sick and tired of dealing with Android problems on your device, think about trying the Android 9.0/One UI beta on your phone.
Your testing could help Samsung's engineers squash bugs and major performance issues before the official version is released to millions of Galaxy users in January.
Reporting bugs is extremely easy and your feedback, no matter how small, could help the company provide a much better experience for all Galaxy S9 users come January.
To send feedback about the Android Pie beta, you need to launch the Samsung+/Samsung Members and post your bug report(s) under the appropriate menu.
It only takes a few minutes and it could have a huge impact on the quality of Samsung's new operating system.