Giving a PS4 as a Gift? 5 Things to Do Before You Wrap It
Are you giving a PS4 as a gift this year? If you are, there are a few things you need to do before you wrap it up. If you haven't done these and it's already wrapped, we suggest unwrapping it and taking these steps to avoid waiting and frustration on Christmas morning.
If you spend some time now, the person you give the PS4 or PS4 Pro to will be able to open it up and start playing instead of waiting hours for the latest updates and new games to download and install.
Yes, this means you will need to open the console up and plug it in to power and unbox parts of it. You won't need to peel off all the plastic, you just need to take it out of the box and do a few steps. You don't need to be an expert or even familiar with technology to do this. If you run into issues and you want help, we think it's worth bringing in the gift recipient early, to avoid hassles later.
Update the PS4
Sony constantly updates the PS4 and PS4 Pro with bug fixes and new features. Before you can play many online games, you need to install the latest updates. Thankfully you can download and install the update very easily.
Plug the PS4 into power, a TV and then connect to WiFi or plug-in an Ethernet cable. You'll need to walk through the basics of setup and then it will prompt you to install an update. You can also check for updates after setup to make sure you have all the latest fixes downloaded and installed.
Go to Settings -> System Software Update -> Upgrade Now.
This could take a while to complete depending on your internet speed and how many updates need installed.
Read: How to Fix PS4 Problems
Install Games Now
Playing a game on the PS4 is not like it used to be on older systems. There is typically a major update that you need to download and install before you can play. This can be a quick update, or it could be bigger than the content that is on the game.
If you bought games on a disc to go with the PS4, put it into the console when it is connected to the internet and attempt to start playing it. This will start a download and install the update.
If you got a free game with the PS4 or you bought a code, you should enter this and start the download or the gift recipient will need to wait a long time before they can play.
This step is very important, because without it the games won't be ready to play and downloads are typically faster before Christmas morning.
Set Up PS+
To play online with friends you need PlayStation Plus or PS+. This subscription is $59.99 a year, or you can pay monthly. There is also a free 14-day trial and depending on the console there may be a trial for longer.
You may want to wait to set this up until the night before Christmas so that you don't lose the two-week trial to the console just sitting in a box, but it is still a smart idea to set this up.
When you set it up, you can also start downloading free PS4 games. Right now the free games are Soma and Onrush. New games arrive every month and when you download them you get to keep them forever.
Set Up Parental Controls
If you are giving the PS4 to a kid, you should spend a few minutes setting up PS4 Parental controls now. This will set the limits right up front and it will avoid you learning that your kid is buying games without permission or playing games you don't want them playing.
Step 1: Go to Settings >  Parental Controls/Family Management
Step 2: Select PS4™ System Restrictions. You will be prompted to enter the default passcode before changing to a new one.
You will need to create a child account and lock the main account so that they cannot simply undo your restrictions. With PS4 Parental Controls you can set an age level for games, movies, restrict the use of the PS VR, turn off the Internet browser, prevent online chat with other players, set monthly spending limits, filter the PS Store for age content and prevent kids from seeing content created by other players. Here's more on how to set up PS4 parental controls.
Set As Your Primary PS4
You can set the PS4 as your primary console, which will make sure you can play games offline if there are PSN problems or other issues. This also allows other users on the PS4 to access all the content associated with this PS4. This is a smart step if the family will be sharing the PS4 with multiple accounts. Buy a game once and everyone can play it on their own accounts. This also lets you share the PS+ subscription.
Go to Settings -> Account Management -> Activate as Your Primary PS4 -> Activate.
This takes a few seconds, and you can only set one Primary PS4 per account, but it is a smart thing to do when setting up the PS4.
13 Exciting Things You Can Do with a PS4
Watch Blu-Ray DVDs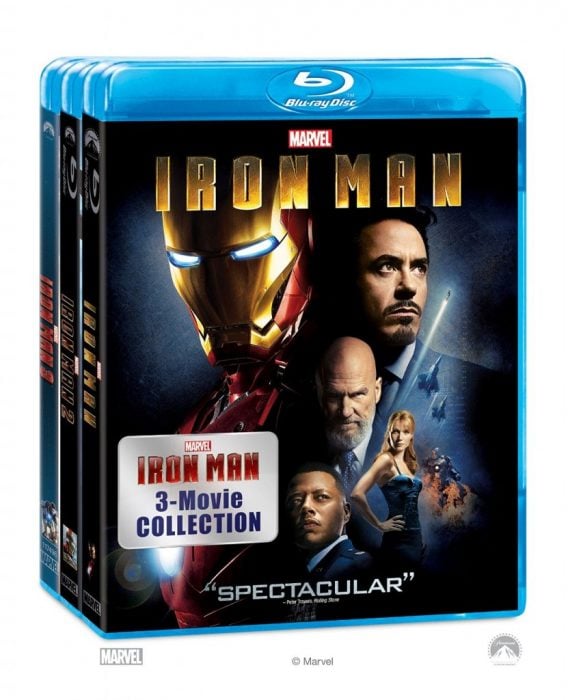 Buy a PS4 and you have a great way to watch DVDs and Blu-Ray disc.
The same disc drive that lets you install your video games also doubles as a way to watch movies from your existing collection. Just insert your movie and the PS4 will take you to its DVD player app. Use your PlayStation DualShock 4 controller to navigate your Blu-ray or DVD's menus or buy the PlayStation media remote to quickly pause, play and fast forward in a way that feels familiar.
The PS4 doesn't have a 4K Blu-Ray drive, so don't expect it to fully take advantage of 4K Blu-ray discs, unfortunately. Purchase 4K movies from the PlayStation Store to get around that limitation.

As an Amazon Associate I earn from qualifying purchases.