How Long the Galaxy S9 Pie Update Takes
The Samsung Galaxy S9 Android Pie update requires a nice chunk of space to install, but it shouldn't take you too long to download and install if your phone is up-to-date and you're prepared for the move from Oreo to Pie.
The Galaxy S9 Pie update is starting to pick up the pace as we push deeper into the year. The update is currently rolling out in Europe and Asia and we expect it to land for American carriers later on this month.
As expected, the Galaxy S9 Android Pie update, which is bundled with Samsung's new One UI, is a substantial release for the Galaxy S9 and Galaxy S9+.
Android Pie comes with a lengthy change log that includes new features, enhancements, bug fixes, and security upgrades. And because of these features, most Galaxy S9 users will want to make the move from Oreo to Pie soon after the update prompt appears.
If you decide to move your Galaxy S9 or Galaxy S9+ from Android Oreo to Android Pie you'll want to spend some time preparing yourself and your device for the move. It's difficult to predict what you'll encounter once you hit download so you'll want to be as prepared as possible.
We can't tell you exactly how much time you'll need to complete the Android Pie install because the process will vary from person-to-person, device-to-device. That said, we can help you approximate how much time to set aside when you go to install Android Pie on your phone.
If you're already prepared for your Android Pie upgrade, the process could take you just a few minutes to complete. If you haven't prepared, the process will take longer.
| Task | Time |
| --- | --- |
| Backup (Optional) | 1-30 Minutes |
| Android Pie Download | 3-15 Minutes |
| Android Pie Update | 5-10 Minutes |
| Total Galaxy S9 Pie Update Time | 10 Minutes to 1 Hour |
Prepare for Android Pie
Before you tap download on the Android Pie update make sure you and your device are prepared.
We've put together a pre-installation walkthrough that will take you through the steps we usually take before we install major Android upgrades on our devices.
If you haven't checked on your backups in awhile make sure you take a look at them before you move your device to Pie. If you use your Galaxy S9 for work and you have an IT department, make sure you check in with them before you install the software.
For some of you, these steps will take just a few minutes to complete. For others, it'll take longer. It depends on the state of your phone and your skill level.
You don't need to follow every single step included in the guide, but the more you prepare the better off you'll be post-Oreo.
Galaxy S9 Pie Download Time
The Galaxy S9 Android Pie update is a sizable download checking in around 1.5-1.7GB for most devices. Those upgrading from the Android Pie beta will likely see the smallest download size.
If you're connected to a speedy Wi-Fi network, the download should only take a couple of minutes to finish up. If your Wi-Fi connection is slow, it'll obviously take longer.
Galaxy S9 Pie Installation
If you're moving your device from the final Android Pie beta to the official version of Pie, your installation should only take a few minutes to complete.
If you're currently running the Android Pie beta on your Galaxy S9 or Galaxy S9+, you don't need to unenroll from the beta program to install the final version of Pie. Once the prompt appears, you simply need to download Pie and start the installation. It should take less than 10 minutes to complete.
If you're running the latest version of Android Oreo on your Galaxy S9, it shouldn't take longer than 10 minutes to download and install Android Pie.
If you aren't running the latest version, your Android Pie update will include all of the security/bug fix updates you skipped. If you don't want to deal with a lengthier download/installation time, we highly recommend getting your Galaxy S9 up-to-date before your Android Pie update arrives.
Post-Installation
After the Pie update finishes up on your Galaxy S9 you might need to log back into your various accounts and services. Sometimes major updates will log you out. Look through your apps and services and make sure you're still signed in.
After that, you'll want to test your core applications and services to ensure they're functioning normally on Android Pie. Apps sometimes go crazy after you move from one operating system to another.
If you notice something wrong with one or more on your applications, check the appropriate store for an update. Samsung's rolled out a number of Android Pie support updates. If updating doesn't help, get in touch with the developer and report your issue.
After that, you'll want to check on your important data (photos, videos, locally stored music, etc). Data loss issues are rare, but you'll want to make sure everything is in order.
You'll also want to be keep an eye out for bugs and report them to Samsung or your carrier. You should also monitor your Galaxy S9's performance (battery life, connectivity, etc).
If you run into an issue with your version of Android Pie, take a look at our list of fixes for common Galaxy S9 software and hardware problems.
4 Reasons Not to Install Galaxy S9 Pie & 12 Reasons You Should
Install Android Pie for Better Security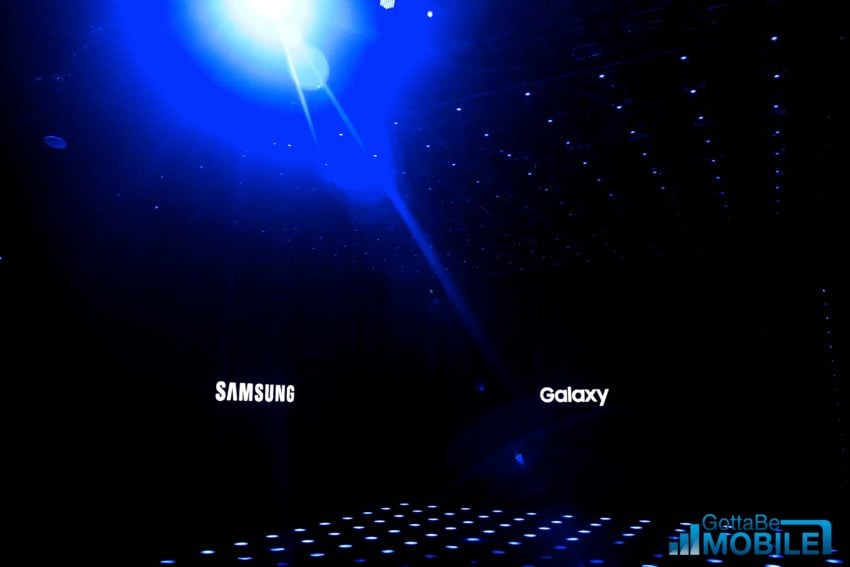 If you value your security you should think about installing the Galaxy S9 Pie update soon after it arrives for your phone.
Samsung continues to push important security patches for the Galaxy S9 and Galaxy S9+ and your Android Pie update will bring the latest patches from Samsung, and Google, to your phone.
The Galaxy S9 Android Pie update delivers the company's latest security updates and we expect upcoming versions of Android Pie to come with newer security patches.
If you're curious about Samsung's security updates, you can read more about the changes on Samsung's website.
If you failed to download an older security update from another month, you'll get those patches when you go to install Android Pie on your Galaxy S9 for the first time.
The Android Pie update also comes with additional security enhancements including Lockdown Mode which is located in your security settings.
If you enable the Lockdown option via your settings you can quickly disable Smart Lock, biometrics unlock, and notifications on the lock screen so that prying eyes can't use them to access your device.

This article may contain affiliate links. Click here for more details.