Samsung Galaxy S9 Android Pie Problems & Fixes
The Samsung Galaxy S9 Android Pie update went through a beta, but bugs and performance issues slipped into the official release.
Samsung pushed a Galaxy S9 Android Pie beta in late 2018 in an effort to weed out issues ahead of the public release.
The Android Pie/One UI beta squashed numerous problems, but the final version of Android Pie is causing problems for many Galaxy S9+ and Galaxy S9 users.
The Galaxy S9 Android Pie update is rolling out to select models around the world. Galaxy S9 users in France, Germany, Italy, Israel, the Netherlands, Poland, Spain, Switzerland, Turkey, the United Arab Emirates (UAE), the United States and other regions can now move from Android Oreo to Android Pie.
Galaxy S9 and Galaxy S9+ users in these regions are reporting performance gains, but we're also hearing about issues with the firmware. Some of these problems are brand new, some carried over from the Pie beta, and others carried over from Android Oreo.
The roll out is still in the early stages so we expect the list of Galaxy S9 Android Pie problems to grow as more people download and install the new firmware.
In this guide we want to take you through the state of Galaxy S9 Pie problems. We'll walk you through the best way to prepare for Android Pie, provide resources that could help you fix the issues you're seeing, and give you a look at what to expect from Samsung and its partners down the road.
Prepare for Your Android Pie Update
There's no way to predict how Android Pie will impact your Galaxy S9's performance so it's important to prepare yourself, and your device, for the installation.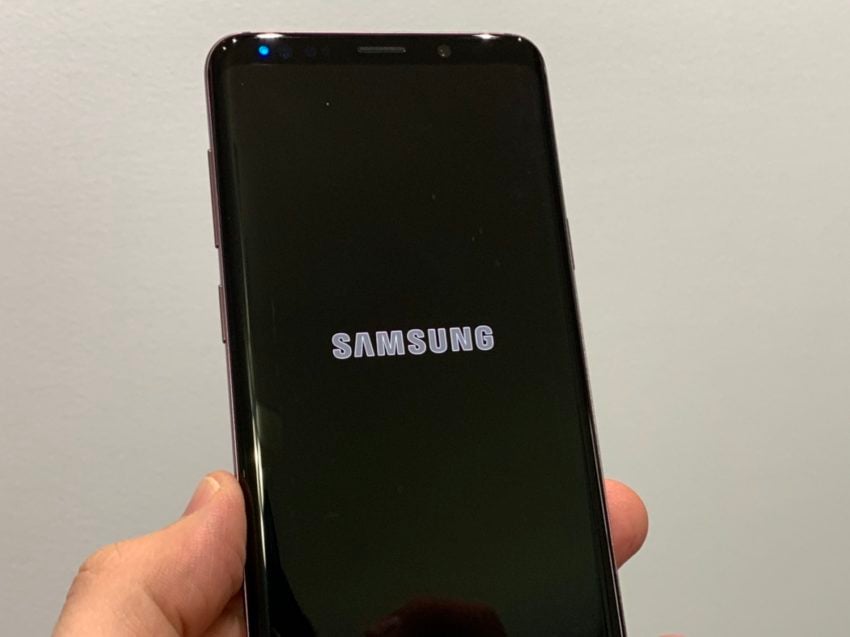 If you're still waiting for your Android Pie update to arrive, use this time to prepare your device for the move. If your update is available, spend 30 minutes or so doing some prep work. A little preparation should help you avoid major issues.
We've put together a list of tips that will help you prepare for the move to Android Pie. These are the steps we typically take before we install new versions of Android on our devices. At the very least you'll want to make sure all of your data is backed up.
Data loss issues are rare these days, but there's always a chance something gets fouled up once you tap install.
Galaxy S9 Android Pie Problems
Galaxy S9 and Galaxy S9+ users are complaining about a variety of Android Pie problems ranging from small bugs to major performance issues.
The current list of Galaxy S9 problems includes a lot of familiar faces. We're hearing about abnormal battery drain, issues with first and third-party applications, issues with Bixby, connectivity (Wi-Fi, Bluetooth, GPS,) issues, clean install issues, UI lag, lockups and freezes, charging problems, data issues, Samsung Cloud problems, installation problems, and voice quality problems.
It's still fairly early so we expect the list to grow in size as more Galaxy S9 and Galaxy S9+ users upgrade from Android Oreo.
Where to Find Feedback
If you haven't installed Android Pie yet keep an eye on feedback from Galaxy S9 and Galaxy S9+ users as we push into 2019. This feedback will keep you up to date about the problems plaguing owners of your specific Galaxy S9 model.
There are several places to find feedback about the Galaxy S9 Pie update. We've put together a guide that will take you through the reasons to, and not to, install the Android Pie update right away. It's a great place to start if you haven't been following the update.
We recommend keeping an eye on XDA-Developers and Android Central Forums for feedback about the Galaxy S9 Pie update and its problems. You'll also want to keep your eyes on official forums like AT&T's, Verizon's, Sprint's, and T-Mobile's if you own a device on one of those networks.
You'll also want to monitor the Galaxy S9 Reddit and social media sites like Twitter for additional feedback about Android Pie's performance.
How to Fix Galaxy S9 Pie Problems
If you run into a problem while running Android Pie there's no need to panic. You should be able to fix the problem on your own in minutes.
If you notice an issue, take a look at our list of fixes for common Galaxy S9 problems. It's a good place to start if you're dealing with lag, connectivity issues, and/or random bugs.
Our guide to fixing Galaxy S9 battery life issues will help you fix battery drain problems if you start noticing them after the Android Pie update.
If you don't find what you're looking for in our guides, you should check out the XDA-Developers Galaxy S9 forums, the Android Central Galaxy S9 Forums, carrier support forums at AT&T, Sprint, T-Mobile, Verizon, or the forum for your carrier.
You can also get in touch with Samsung or your provider on social media sites like Twitter. Samsung's also got a customer support line.
What's Next
Samsung is pushing out its first major Android bug fix update though it could be weeks before it hits every single device in every single region around the world.
The company's bug fix update is a big one, 350+MB, and it's currently rolling out in Europe ahead of what we suspect will be a much wider release.
The update comes with several changes including the ability to schedule the One UI's popular Night Mode. Also included are:
Wi-Fi stability improvements
Improvements to NFC
Improvements to Email
Gesture stability
Samsung will continue to push out monthly security patches and there's a very good chance the company includes some bug fixes for Galaxy S9 Pie problems in those updates.
Carriers like Rogers, Fido, and Telus in Canada and Vodafone in Australia typically keep their customers informed about upcoming software updates.
If your carrier offers an Android update schedule, keep an eye on it for details as we push deeper into the year.
4 Reasons Not to Install Galaxy S9 Pie & 12 Reasons You Should
Install Android Pie for Better Security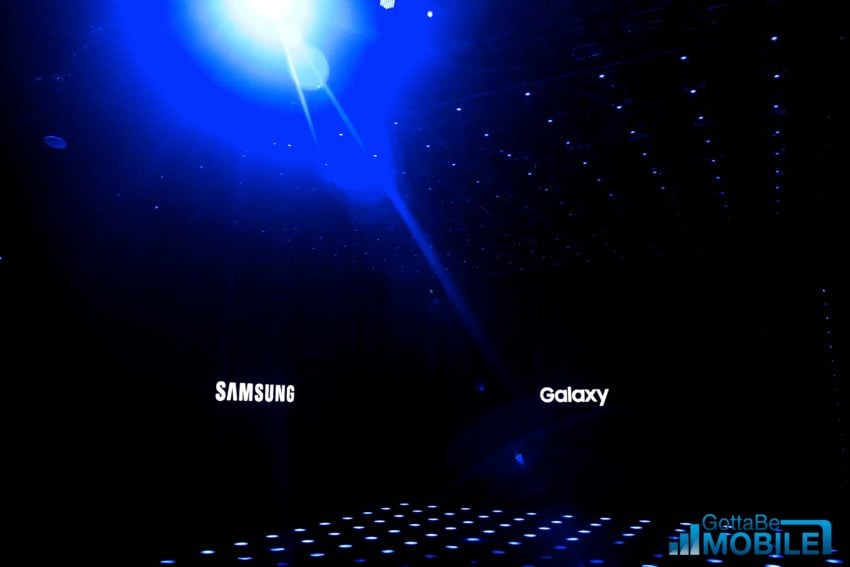 If you value your security you should think about installing the Galaxy S9 Pie update soon after it arrives for your phone.
Samsung continues to push important security patches for the Galaxy S9 and Galaxy S9+ and your Android Pie update will bring the latest patches from Samsung, and Google, to your phone.
The Galaxy S9 Android Pie update delivers the company's latest security updates and we expect upcoming versions of Android Pie to come with newer security patches.
If you're curious about Samsung's security updates, you can read more about the changes on Samsung's website.
If you failed to download an older security update from another month, you'll get those patches when you go to install Android Pie on your Galaxy S9 for the first time.
The Android Pie update also comes with additional security enhancements including Lockdown Mode which is located in your security settings.
If you enable the Lockdown option via your settings you can quickly disable Smart Lock, biometrics unlock, and notifications on the lock screen so that prying eyes can't use them to access your device.

This article may contain affiliate links. Click here for more details.