How to Claim Your Free Galaxy S8 Entertainment Kit
If you buy the Galaxy S8 or Galaxy S8+ during the first few weeks of May we have good news. Samsung is giving all buyers a free Entertainment Kit consisting of a 64GB Samsung EVO microSD card, Samsung S-View case and kickstand and six months of Netflix. Here's what you need to know and how to claim your free gift.
The Galaxy S8 or S8+ must be purchased between May 3rd and May 16th to be eligible. This is only available for residents of the United States and District of Columbia, who are 18 years of age or older.
All owners need to do is download the Shop Samsung app and fill out the promotion redemption form we've detailed below.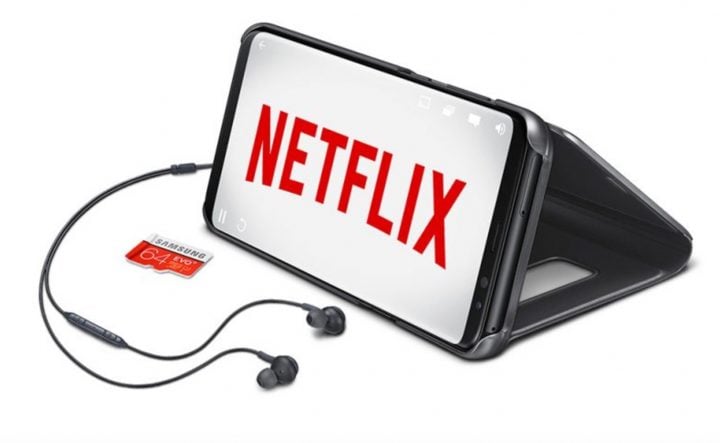 How to Claim Your Free Entertainment Kit
Once you receive your Samsung Galaxy S8 or S8+ you just need to fill out an in-app offer page starting on May 5th. Users will need to locate the "Shop Samsung" app on the phone or download it from the Google Play Store.
Launch the Shop Samsung app and navigate to the "Discover" or "Offers" tab. In here is where you'll register and redeem the free Entertainment Kit. Look for "REGISTER NOW for the Samsung Infinitely Entertaining Offer". Or wait for the offer to pop-up on your screen. Click the big blue "Redeem" button.
Fill out all the required information. It will ask for your first and last name, shipping address, email address and require a picture of your Galaxy S8 purchase receipt. Everything happens right inside of the application and it only takes a few minutes. As a quick reminder, Samsung will not ship to PO Boxes.
Limited supplies are available so we recommend all users redeem the free gift as soon as possible. That said, Samsung will accept offer claim forms until June 30th at 11:59 PM Eastern Time, or while supplies last.
Other Details & Netflix Redemption
Additional information is available in the official promotion rules and conditions letter. This states that those who fail to upload a receipt will miss out on the free gift. It also makes mention of choosing which gift to receive, as Samsung is still offering the free Gear VR as an alternative.
Samsung states the Entertainment Kit should arrive within 10 weeks. The six months of Netflix is a two-stream account and will be emailed to verified participants. You will need to head to Samsungpromotions.com/netflixreedem to take advantage of this aspect of the deal. This may be applied to existing or on new Netflix accounts.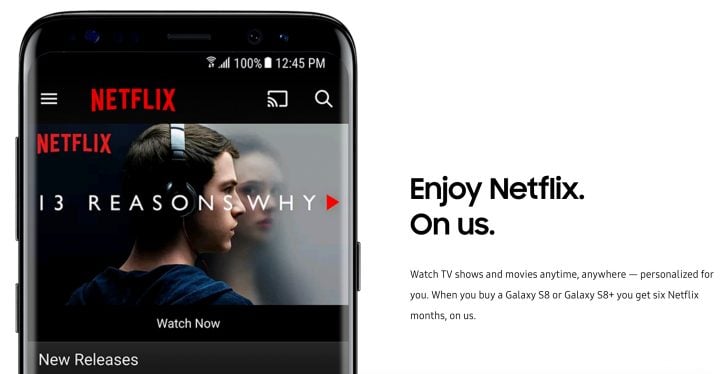 All said and done participant will receive an Entertainment Kit-bundle which includes a Clear View standing cover for the Galaxy S8 or S8+ device (est. $60 value) and a Samsung 64GB MicroSD EVO+ memory card (est. $49 value) plus a 6-month Netflix subscription on the "2 stream" subscription plan (est. $60 value).
Users can head to SamsungPromotions.com to check the status of their gift and delivery on the bottom left of the page. While you're here, take a look at some of the best Galaxy S8+ cases from our slideshow below.
20 Best Galaxy S8+ Cases
Samsung Alcantara Case ($20)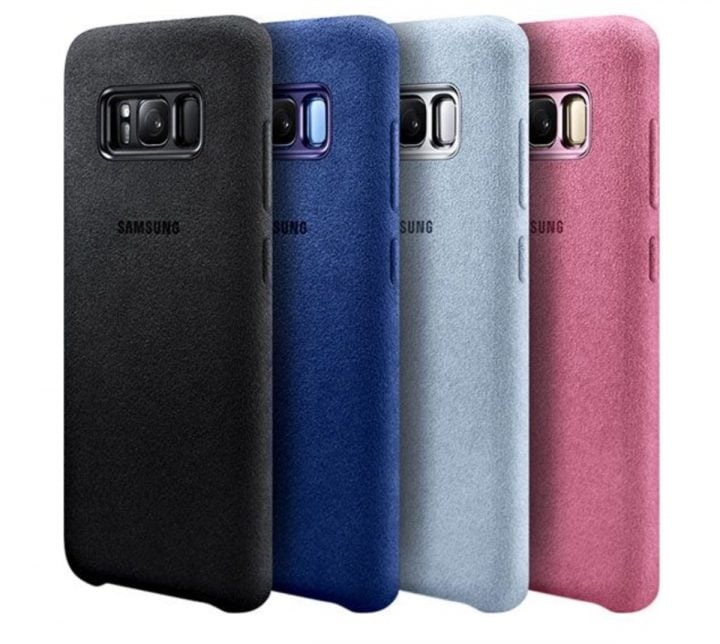 A neat case from Samsung for the Galaxy S8 is the Alcantara case. It's a beautiful and durable hard case that's covered in Suede-like material. It looks good, feels incredibly soft and is "stain-resistant" too. This is our first recommendation of many. Your phone will be safe, and look good doing it. Since it's a fabric the first few days it may shed, but that quickly went away on ours.
Samsung makes some of the best cases, of course, and this will be no exception. It comes in four different colors and looks pretty unique. Get one for your Galaxy S8+. For whatever reason, most of Samsung's best cases aren't available on their own online shop. If you want one, check out MobileFun.com for all your needs.

As an Amazon Associate I earn from qualifying purchases.