How to Create Shortcuts in Windows 10
You need to learn how to create shortcuts in Windows 10. Without them, you will waste time searching for your favorite apps, programs, games and settings in your PC's menus.
Creating shortcuts in Windows 10 makes your laptop, desktop or tablet more useful. For one, it saves you from wasting time looking for the things you use daily. If you don't like the Settings app, but do want to switch a setting quickly, you can pin that setting to your Start Menu. If you don't like the Start Menu at all, you can create shortcuts in Windows 10 that take you directly to your favorite programs from the Taskbar. Live Tiles, the shortcuts you pin to the Start Menu, let you skip opening an app and go directly to your digital notebook, music album or video game.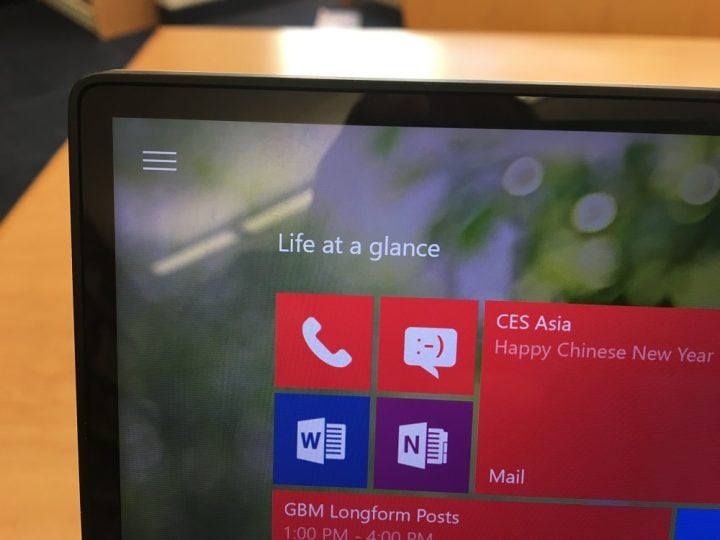 Read: 9 Basic Windows 10 Problems & How to Fix Them
Here's how to create shortcuts in Windows 10.
How to Create Desktop Shortcuts in Windows 10
The easiest place to create desktop shortcuts in Windows 10 is directly from the Desktop itself. Minimize or close all your apps and games so that the only thing you see is your PC's background. You can minimize apps and programs by clicking the dash in their top-right corner.
Now right-click on your desktop, but only where there isn't an icon already there. If your PC has a touch display, place your finger anywhere that there isn't an icon and hold it there until you see a square appear underneath it.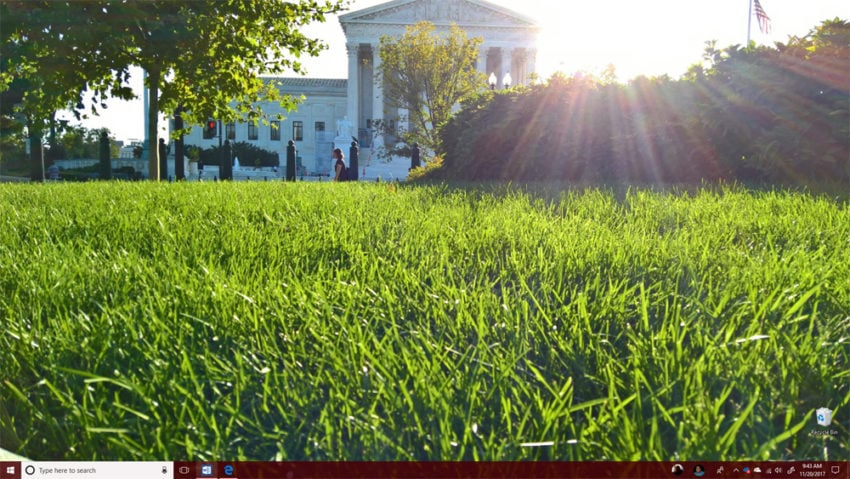 In the pop-up menu, hover your mouse pointer over New. If you're using touch, tap on New.
Now tap or click on Shortcut.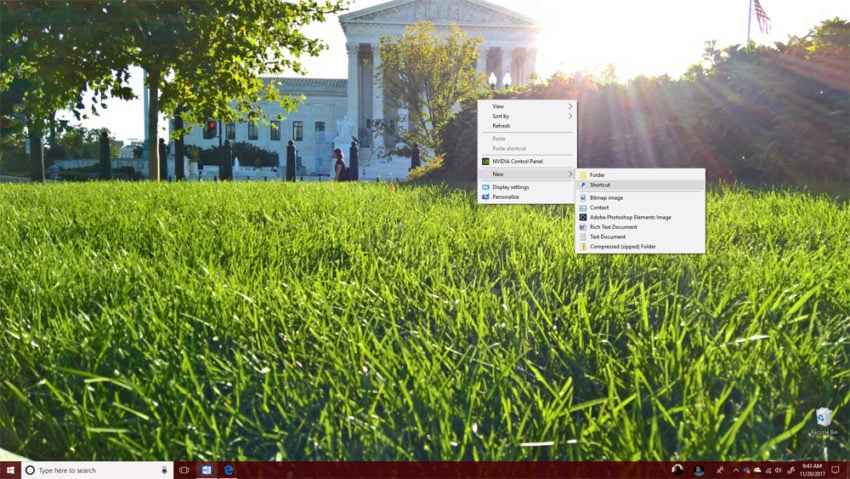 This tool lets you create desktop shortcuts in Windows 10 for files, folders and programs. To create a shortcut, you need to find the thing you are trying to link to by clicking on the Browse button.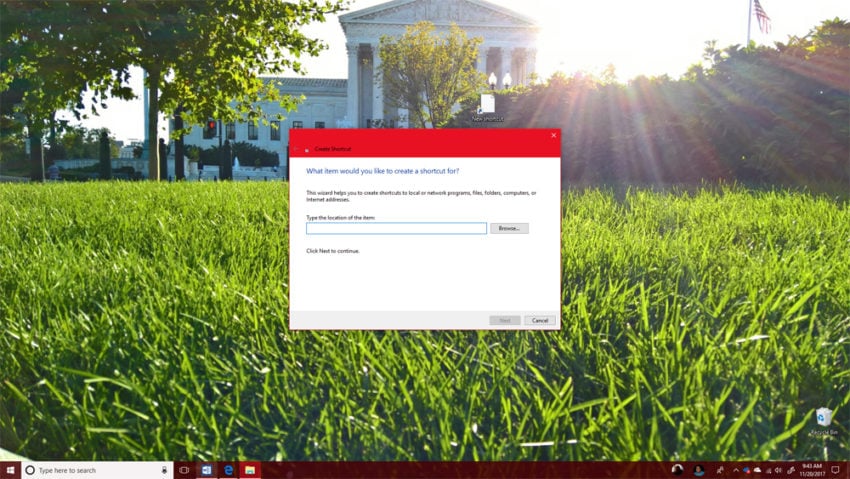 Once you've found what you're looking for, click on Ok then Next.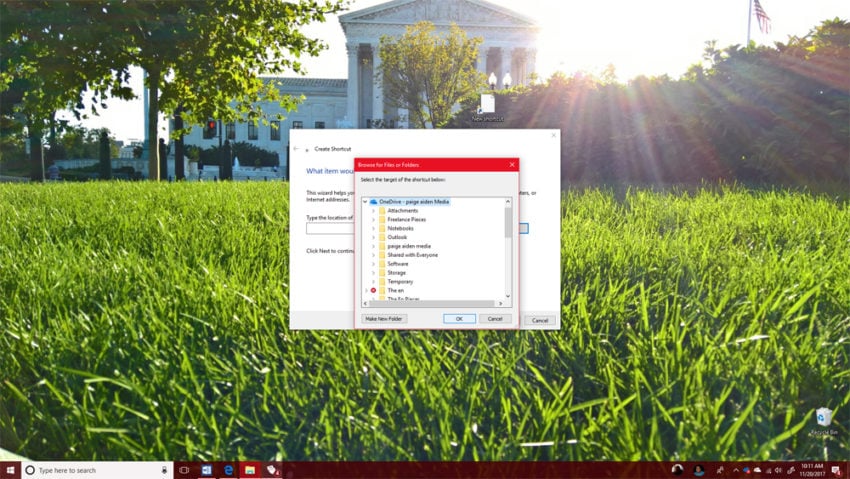 Type in a name for the new shortcut and click Finish.
How to Create Taskbar Shortcuts in Windows 10
Many Windows 10 users avoid the Start Menu by pinning their favorite apps and programs directly to the Taskbar. The Taskbar is the strip of icons and buttons that run along the bottom edge of your display if you haven't moved it somewhere else.
Open the Start Menu. If the app or program you would like to open from the Taskbar is pinned to the Start Menu, right-click on it.
Hover your mouse pointer over More. Select Pin to Taskbar.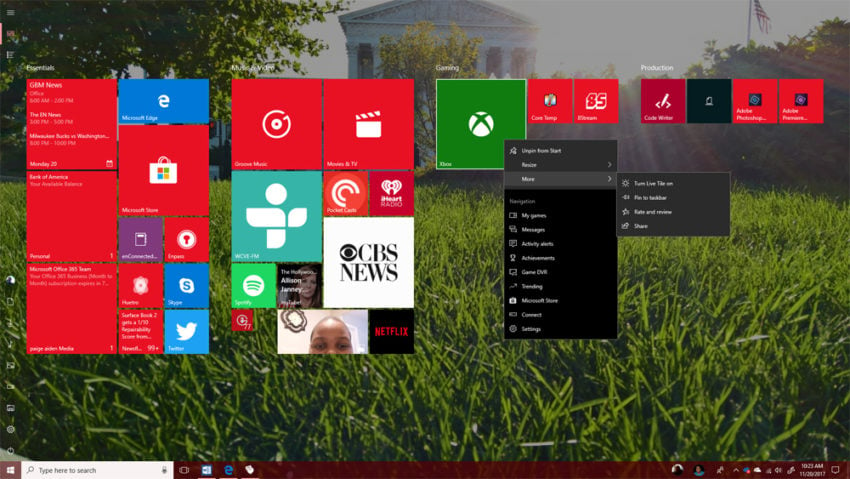 If the app isn't pinned to your Start Menu, open it from the Start Menu or the list of apps on the left of the Start Menu. Once it's open, right-click on its icon in the Taskbar and select Pin.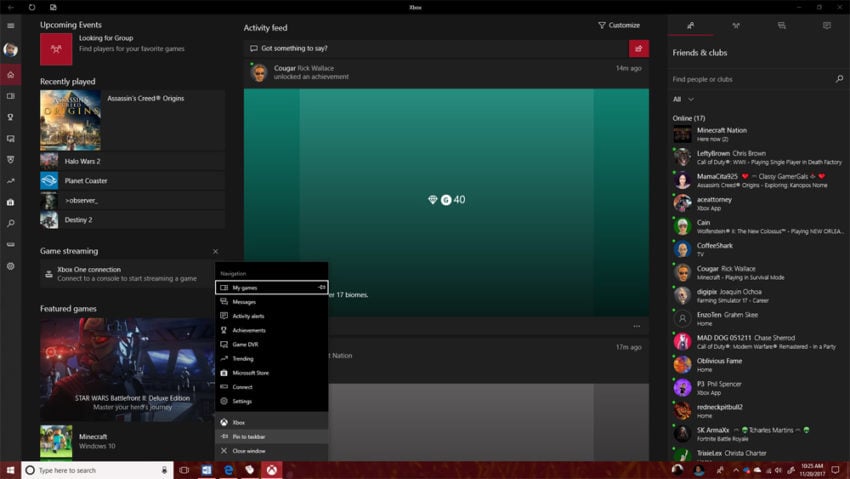 This app or program will always have a shortcut at the bottom of your screen for easy access on desktops and laptops. Windows 2-in-1s, like the Surface Pro, will hide the shortcuts in Tablet Mode.
Read: How to Use Tablet Mode in Windows 10   
How to Create Start Menu Shortcuts in Windows 10
You can add desktop programs and apps you've downloaded from the Windows Store directly to the Start Menu. Just right-click on their names in the list of every app you have installed and select Pin.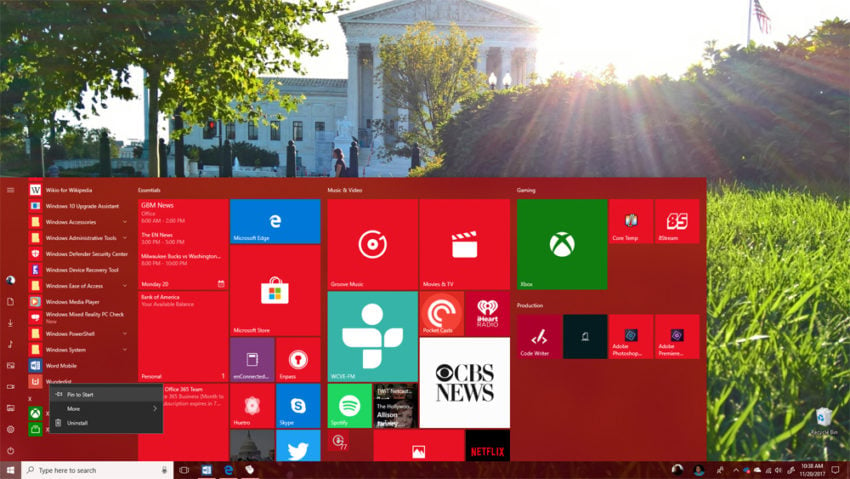 If you're using touch, place your finger on the app you would like to pin and wait for the pop-up menu to appear. Then select Pin.
How to Pin Live Tiles in Windows 10
Live Tiles are great Windows 10 shortcuts. These squares and rectangles let you quickly open an app, program or file, just like regular shortcuts do. They also act as windows into what's happening in your favorite apps.
To pin a Live Tile, find the app on your list of installed apps in the Start Menu. Right-click on it and select Pin or drag the app's icon from the list to the right side of your Start Menu.
Once you've pinned the app, right-click on its Live Tile to change its size and shape.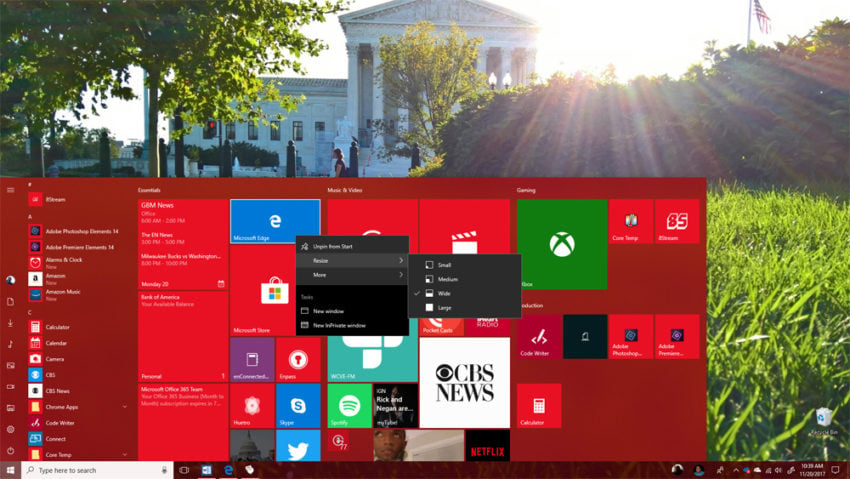 Apps with a Live Tile update with new information on their own. For example, Mail, Facebook and Twitter show you who your new messages are from. Newsflow and other reading apps show you important headlines. Some apps, like OneNote, Groove Music and CBS All Access, let you pin notebooks, music and shows directly to the Start Menu so that you get to your files without visiting their home pages first.
Read: 48 Best Windows 10 Apps in 2017
Not all apps you download from the Microsoft Store have a Live Tile, but any app worth purchasing from the store does. Look for Live Tile support in the description of any app that you buy from the Microsoft Store.
How to Pin Settings in Windows 10
With shortcuts in Windows 10, you can avoid diving into the Settings app whenever you need to make a quick change to how your PC works. This is great for users that change one setting often.
To pin settings in Windows 10, open the Settings app from the Start Menu. It's the cog in the bottom left corner of the Start Menu.
Inside the Settings app, right-click on any setting you want easy access to and select Pin.
Click or tap on Yes.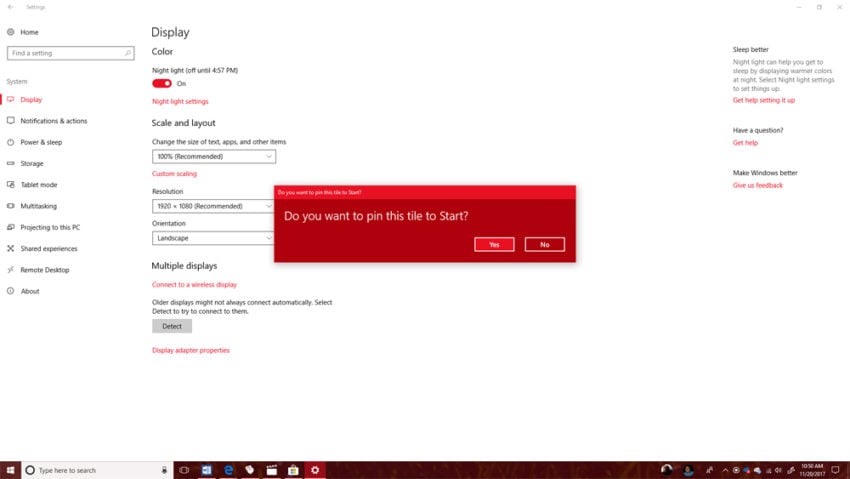 And now you can go directly to that setting area from the Start Menu.
5 Best Windows 10 Laptops Under $500 in 2018
Dell Inspiron 15 3000 - $429.99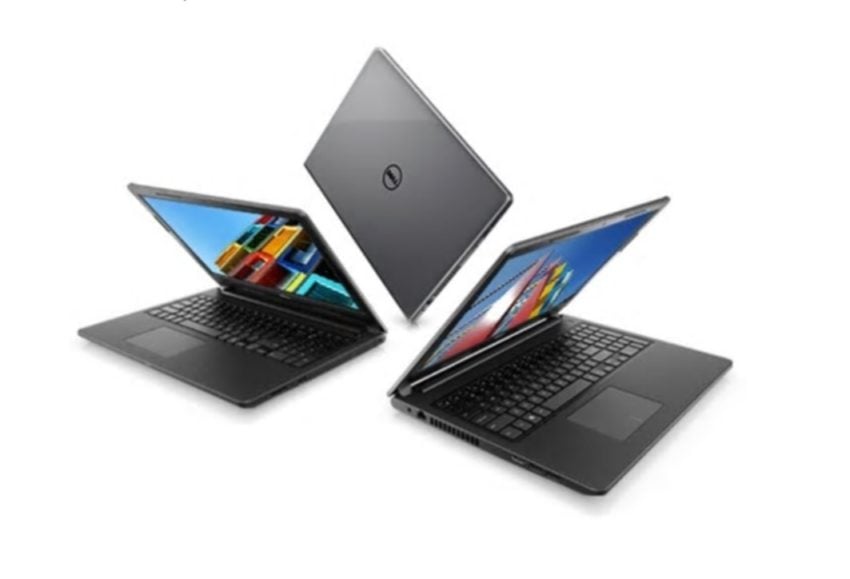 One of Dell's cheapest Windows laptops ever, the Dell Inspiron 15 3000 is for classic laptop lovers. Its 15-inch screen will never leave you wanting to connect an external display and it has plenty of ports and an all-too-rare DVD drive.
You get to choose whether you want the lowest possible price or a more well-balanced machine that costs a little more. The $299 model has 4GB of DDR3 RAM, a 500GB hard drive and an Intel Celeron Processor. Exchanging those for a more performance friendly Intel Core i3 processor, 6GB of RAM and 1TB of internal storage for photos, videos documents and videos brings the price to $429. The $499.99 model has an Intel Core i5 processor and 8GB of RAM.
Every Dell Inspiron 15 3000 has an SD card reader, headset jack, USB 2.0 port, lock slot, Ethernet port USB 3.0 port and a HDMI port. At 8 hours between charges, they should all last through a day of classes or casual browsing at your favorite coffee shop.


This article may contain affiliate links. Click here for more details.