How to Do a Clean iOS 12 Install & Refresh Your iPhone
This is how you can do a clean install of iOS 12 on your iPhone or iPad and why you might want to go this route instead of a standard upgrade.
If you've used the same iPhone for a year or longer, you may notice that it isn't as snappy as it used to be, and there are probably loads of apps and items you never use.
Over time your iPhone accumulates a ton of items and depending on your use, it may seem slower than it used to be. If you aren't planning to upgrade to the new iPhone XS or XS Max, you may want to take the iOS 12 release to refresh your iPhone.
This won't get rid of all iOS 12 problems, but it can help you avoid many of them. It takes a little longer than simply upgrading to iOS 12, but it is worth it if you've just been upgrading your iPhone for a few years.
How to Do a Clean iOS 12 Install
The best way to do a clean install is with iTunes on your Mac or PC, and then to set up your iPhone or iPad as a new device. You can do a clean install and then restore from a backup if you want all of your apps and data to sync back in place, but that could bring issues with them, and it won't help you get rid of apps you no longer use.
Before you do this, make sure your photos are backed up to iCloud Photo Library, to your computer or another cloud service. Make sure your contacts and any other items are also backed up. Even if you don't plan to restore to a backup, it's a good idea to make one in case you discover something is missing a day or two after you finish this process.
Turn Off Find My iPhone. Go to Settings -> Your Name -> iCloud -> Find My iPhone -> Off.
Open iTunes

Plug your iPhone or iPad in.
Trust the computer when prompted.
Click on your iPhone in iTunes.
Click Restore iPhone.
When prompted, click Restore.
This will download iOS 12, wipe your device and install the latest version of iOS 12. From here you can choose to set up as a new device and start from scratch. You can also choose a backup if you need to get your data back on the iPhone without manually signing in and installing all your apps.
This is best done on your computer, but you can also do a similar process on your iPhone. It's just going to take a little longer.
If you don't have access to a computer, you can achieve similar results by installing iOS 12 and then following these directions.
Go to Settings.
Tap on General.
Tap on Reset.
Tap on Erase All Content and Settings.
When asked, enter your passcode or Apple ID.
This will erase the device completely and you can then set it up as new or restore from a backup.
iOS 12 vs iOS 11: What's New in iOS 12.4.1
iOS 12.4.1 Features and Fixes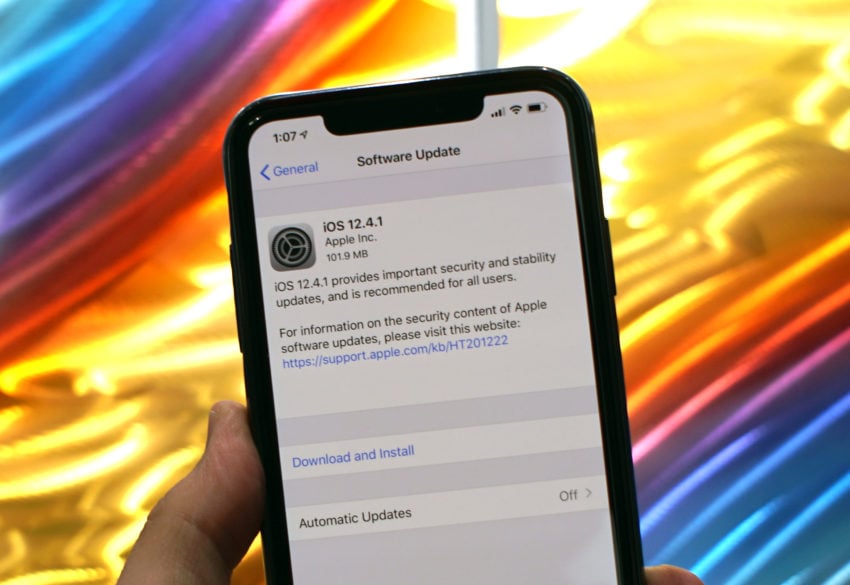 The iOS 12.4.1 update focuses on security fixes for a major bug that Apple fixed once before, but that is back in iOS 12.4. This security issue would allow an app to essentially gain full control over your phone.

Available for: iPhone 5s and later, iPad Air and later, and iPod touch 6th generation
Impact: A malicious application may be able to execute arbitrary code with system privileges
Description: A use after free issue was addressed with improved memory management
This is what allows people to jailbreak iOS 12.4, which is a plus for some users, but most users will want the security that comes from iOS 12.4.1.