How to Get Red Dead Redemption 2 Early
The Red Dead Redemption 2 release date lands on October 26th, but you can starting playing on October 25th if you pre-order the right version.
If you pre-order the digital version of Red Dead Redemption 2 you should be able to pre-load and start playing as soon as game goes live the night of October 26th. Those living in western time zones should be able to jump into Rockstar's new world at 9PM Pacific on October 25th.
If you pre-order a physical version of the game you can also start playing on October 25th, but you'll need to head into a store and pickup the game in person.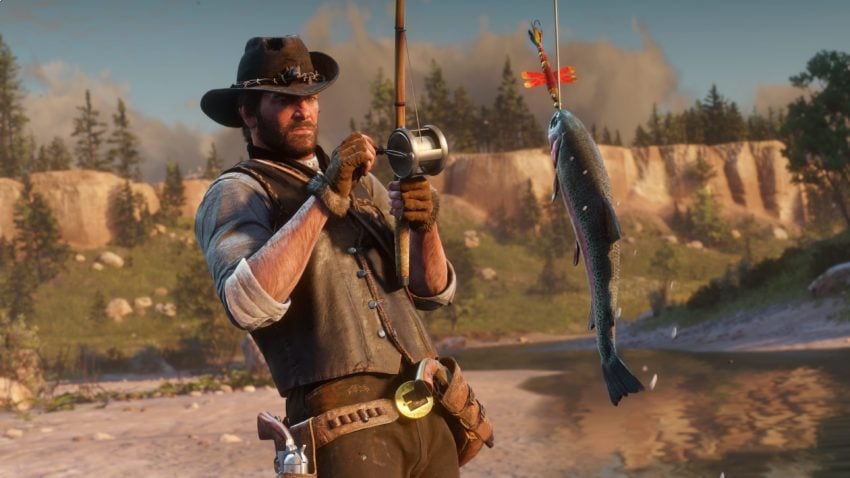 If you pre-order the physical version of the game through an online retailer like Amazon, your copy won't arrive until October 26th. However, if you pre-order through Best Buy you can walk into a store at 9PM local time, pickup your game disc, and start playing the game on October 25th.
Best Buy says customers who pre-order a copy of Red Dead Redemption 2 can walk out of the store at closing time with a physical copy of the game. In fact, the retailer says those who pre-order can walk into "any" Best Buy store at 9PM on Thursday, October 25th and walk out with the game in-hand.
Often times these early release events are limited to certain stores, but it looks like this offer will apply to all locations on launch day.
Those who want to take advantage of this offer are encouraged to show up 10-15 minutes before 9PM because it doesn't look like stores will be open late to accommodate customers.
We expect competitors like GameStop to provide similar timing though only Best Buy has confirmed early release date pickups at this point.
Those who pre-order a copy of the game through one of these retailers are encouraged to call ahead before the release date just to make sure doors will be open.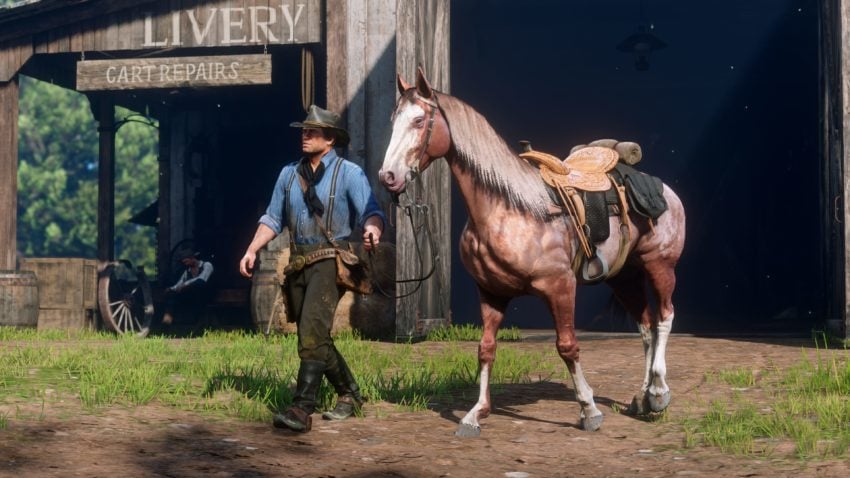 Playing early is just one benefit to pre-ordering. Rockstar and its retail partners are also offering several Red Dead Redemption 2 pre-order bonuses.
Those who pre-order a digital copy of the game get a cash bonus for use in Red Dead Redemption 2's story mode and a cash bonus for use in GTA Online. Pre-orders also come with a War Horse mount and an Outlaw Survival Kit.
The $80 Special Edition also comes with additional content for the game's story mode including missions, gameplay bonuses, and in-game discounts.
The $100 Red Dead Redemption 2 Ultimate Edition bundle includes everything from the standard and Special Editions, two exclusive outfits for your online character, free access to the Survivor Camp Theme, a Black Chestnut Thoroughbred horse, free access to additional weapons, and rank bonuses.
For more on the Red Dead Redemption 2 bonuses, please take a look at our guide to the game's three editions.
4 Reasons to Buy Red Dead Redemption 2 & 3 Reasons to Wait
Buy for a Great Story & Voice Acting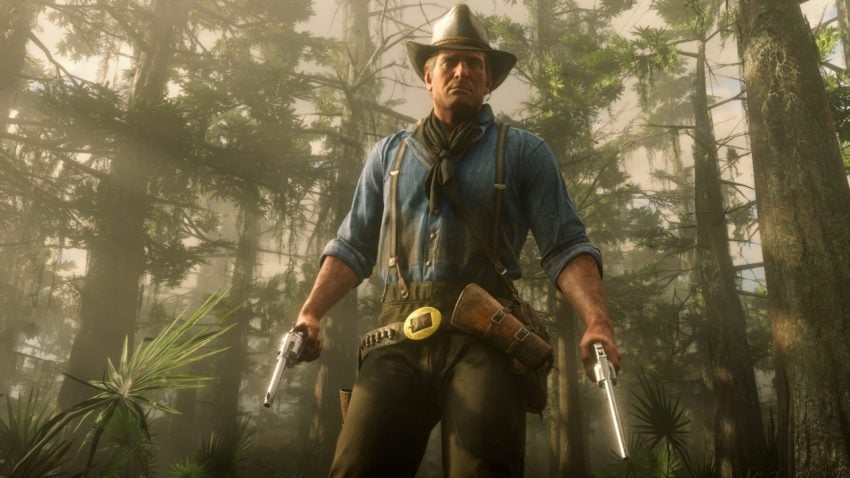 Red Dead Redemption 2 is a sprawling game with lots to do. There are plenty of other games that provide a huge sandbox to play around though few games can match the quality of Rockstar's open world experiences. And that starts with the story and the voice acting.
I'm not going to spoil anything here, but know that Red Dead Redemption 2's storyline, characters, and dialogue are the backbone of this game.
Many games provide a huge playground, but very few back it up with a memorable cast of characters that you truly care about and want to interact with.
Often times characters are underdeveloped, annoying, and/or forgettable. It's the exact opposite in Red Dead Redemption 2. You'll might even come to love the game's most vile characters.
The main story line is outstanding and believable and the actors (including the original John Marston) and actresses that voice the main characters, lesser characters, and various other NPCs truly bring these them to life.
The main story is just one piece though. There are side quests with minor characters and random events with strangers. You can also interact with every person in the game.
These side missions and the organic random interactions have been quite enjoyable. On one ride up into the mountains to look for a legendary animal I ran into five unique random events.
This is a world populated with characters that are truly interesting and believable and it's one of the game's obvious (once you start playing) strengths.
If you love a good western or if you like good writing, the story alone is worth the price of admission.

This article may contain affiliate links. Click here for more details.