How to Get the Best Galaxy S8 Features Without Upgrading
The new Galaxy S8 and Galaxy S8+ have a lot to offer and tons of neat features that many buyers will love. However, not everyone can afford an $800 phone. As a result, we've put together a guide showing users how to get the best Galaxy S8 features for free. And most of them work on any Android, too.
Skip the upgrade and add most of the new features Samsung recently unveiled to your Android smartphone. From rounded corners on the screen, the always on display, Bixby AI assistant or even edge apps and more. That's the beautiful thing with Android, it's highly customizable.
Read: 95 Best Android Apps for 2017
If you love the Galaxy S8 but don't plan on upgrading, we have some ideas. We'll help you add its best features or aspects to any and all Android devices. Some even work on tablets. It might not have the same beautiful 5.8-inch screen with tiny bezels, but it will liven up your phone and give it some excitement. Not to mention let you try the latest features right now.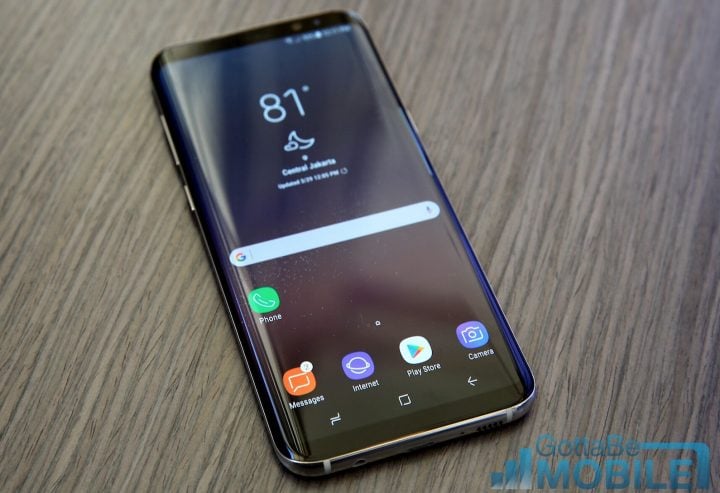 Whether you can't wait to get the Galaxy S8 and want its features now, or won't be getting one at all. Almost every killer new feature that people are excited about can already be done. With our help you can add all of those features to any smartphone. Additionally, the Galaxy S8 launcher and Bixby AI assistant have been modified to work on the Galaxy S7 and S7 Edge.
We'll start with a few basics. Like rounding the corners of the screen for a more aesthetically pleasing look. Then do more advanced features like the always-on display, Edge apps panel, Bixby assistant and other things.
Read: 13 Galaxy S8 Features You'll Love & 1 You Won't
Those who own a cheap Android smartphone will never be able to take great photos like a Samsung. Nor will the screen suddenly have a higher resolution or have vivid colors. That's just part of buying a budget device. However, everything else can be added with some neat apps from the Google Play Store, or a few minutes of your time.
Add Galaxy S8 Rounded Corners to Any Screen
We're not talking about the curved glass, but the rounded corners. One of the hottest new features that debuted on the LG G6 and is now coming to the Galaxy S8 is rounded corners. The actual screen is rounded, rather than having sharp corners. This isn't just for looks either, as it makes the display more durable. Instead of a corner taking the grunt of the force from a drop, a rounded edge dissipates it easier.
Read: Galaxy S8+ vs Galaxy S7 Edge: Worth the Upgrade?
Furthermore, this is more aesthetically pleasing on the eyes, and is a nice touch to recent smartphones in 2017. Did you know we can add rounded corners to any Android phone or tablet? Lets do it.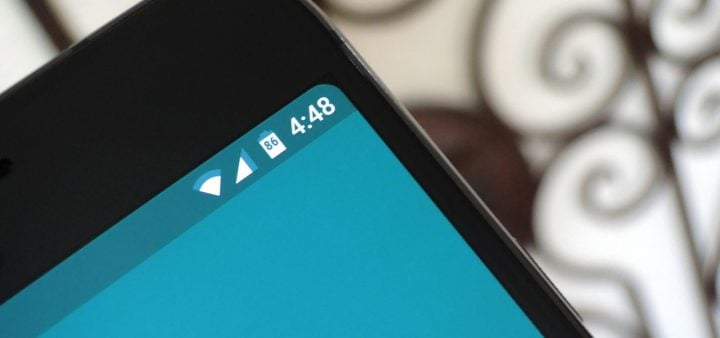 There are multiple apps on the Google Play Store that will do exactly this. The screen won't actually be rounded, but it will look like it. Two apps come to mind, and we'd recommend trying both.
Roundr has been around for a long time, and works pretty well. A similar hack is available on Cydia for the iPhone too. However, more recently I've been using Cornerfly as it works best on high resolution screens. Not to mention the app has a host of options, controls, and settings for the best experience. You can even change how drastic the rounding effect is on your device. It's pretty neat, so try one today.
Add the Always-On Display to Your Android
A highlight feature from 2016 and now this year is what's called an Always-On Display. Or an AOD screen. Essentially Samsung's Galaxy S8 turns on a very small percentage of the screen, just a few pixels, and displays information 24/7. Like the time, date, weather, battery life and incoming notifications.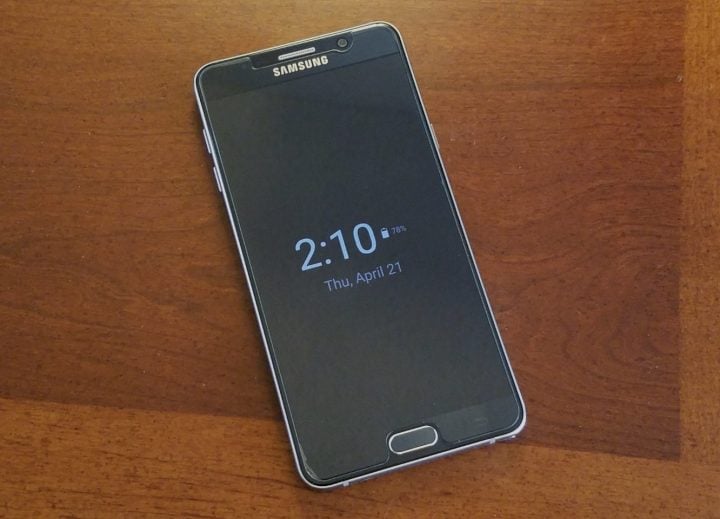 The always-on display is great, and barely takes any battery life over an 8-hour work day. We can do that too, and here's how.
Read: How to Add Always On Display to Your Phone
Our link above is a detailed guide on how to use the app called Glance Plus, and it explains everything. The benefits, pros and cons, and a few quarks you may run into while using it. Still, it turns on small areas of the screen at all times (or with a wave or gesture) to give us information at a glance.
Download Glance Plus, set the features you want and enjoy a Galaxy S8-like experience.
Edge Apps and Features
Another thing users love about the Galaxy S8 (or Galaxy S7 Edge) is the apps and features of the edge panel. The curved sides of the screen glow certain colors with incoming calls and texts, and are customizable. Or there are instant apps you can quickly access by swiping in from the edge of the screen. Even quick access to your favorite contacts.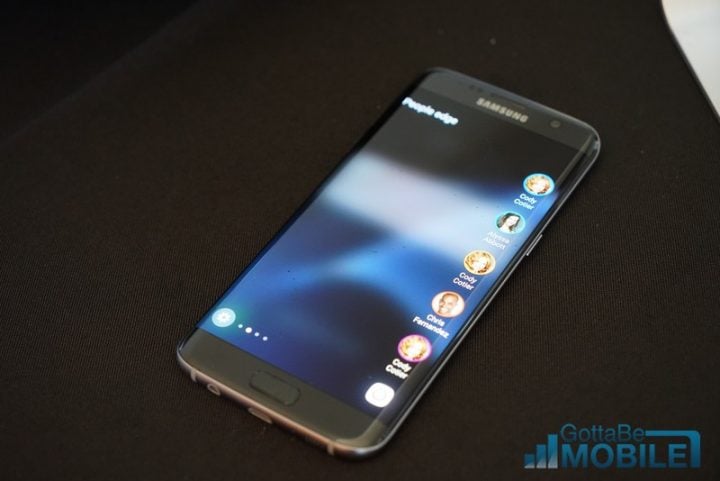 This is Android though, and that means almost all of those features can be added to your smartphone too.
The "Edge" of Samsung's recent phones do a lot of neat things. Our three apps above are just a few of many. Get the same glowing notifications lights with Color Notifications. Add tons of controls and an entire new experience to your home-screen with the Edge Launcher. Or just get instant access to your favorite contacts with the Edge people app. You're welcome.
Virtual Assistant – Bixby
A selling point for Samsung over the next year with the Galaxy S8 will be their new virtual assistant. Similar to Siri or Amazon Alexa is something called Bixby. You can ask the virtual assistant all types of questions or commands and get help. It's like our own personal assistant ready and waiting right on the phone. There's even a dedicated button to launch Bixby.
For starters, the download link below is for what's called an "APK" which is the file type for installing apps on Android. We've managed to get an extracted APK of Bixby. It works on any Galaxy S7 or S7 Edge running Android 7.0 Nougat.
Install it, and even the Galaxy S8 home-screen launcher. Then say "Hello Bixby" and wake up your new virtual assistant. Users may need to allow installation of apps from unknown sources for this to work.
Then, there's a similar assistant available to all. It's called the Google Assistant, which works on any recently updated Android smartphone. Long-press the home button (if you have the Google apps installed) and opt-in to begin using the Google Assistant.
Another cool part of the Bixby Assistant is the magical camera tools. Launch Bixby and open the camera and the magic begins. Bixby can scan products and get more information, share details on a historical landmark or building, find a pair of shoes for sale and more. Including translation of languages and text. Google Goggles is a super old app that does something similar. So give it a try if you can't use Bixby.
And just for fun, we can act like our phones have an Iris Eye Scanner, even though that's a feature that can't actually be enabled without the required hardware. Still, it's fun to prank people with apps like this one.
Samsung Themes or Launchers
Last but not least are themes or launchers. For those that don't know a custom Launcher will change the way your home screen, lockscreen, icons and app tray look. Options like NOVA Launcher deliver a stock Android feel, but there are themes that will make it look like a Samsung Galaxy S8. Just download themes or icon packs.
And while most people aren't the biggest fans of the colors or look of Samsung's skin over stock Android, there are launcher that emulate the entire look and feel. Try some of those too, if you'd like.
Better yet, get the latest official Samsung TouchWiz launcher that is on the Galaxy S8 from our download link below. Then just hit home and setup your new S8-like home-screen.
Other Details
Users can always download 3rd party camera apps that offer more controls or functions, to deliver a better camera experience similar to that of a Samsung. And a lot of other apps are available in the Google Play Store with Samsung-like features.
Nothing will actually deliver the same experience 100% but we can get pretty close. For now you can round those corners and get the always-on display, which are two of the most popular features of the Galaxy S8. And with Bixby working with other Samsung devices, there's almost no reason to upgrade for some. Good luck, and drop us a comment below with any other tips or fun apps.

As an Amazon Associate I earn from qualifying purchases.