Galaxy S8+ vs Galaxy S7 Edge: Worth the Upgrade?
Now that the Samsung Galaxy S8 is official and coming soon buyers are weighing all of their options when it comes to these curved-screen smartphones. For the first time ever both phones have a curved display. As a result users are wondering what each has to offer. Here's how the Galaxy S8+ compares to the Galaxy S7 Edge.
On March 29th Samsung formally unveiled both of these big new phones. The Galaxy S8 has a 5.8-inch curved screen, while the bigger S8+ has a 6.2-inch display. With the April 21st release date near, these key details will help you decide which is right for you.
Read: Best Samsung Galaxy S8 Deals
The Galaxy S7 and S7 Edge from last year are still two excellent phones with a lot to offer. However, Samsung's ushered in a new era of design this year. With big screens and high performance on the Galaxy S8. Is it enough to warrant an upgrade or sway potential buyers though? Read on to find out.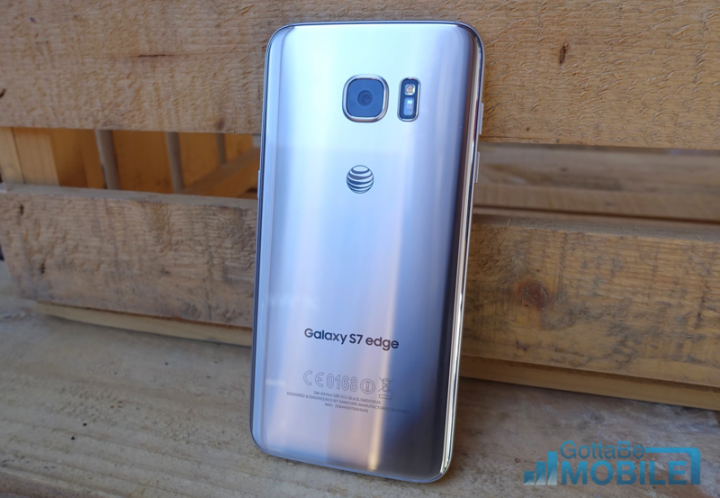 Samsung's phones from last year have almost everything the Galaxy S8 does, they just look different. The Galaxy S7 Edge delivers a premium metal design, water-resistance, a microSD slot and one of the best cameras in any smartphone. It refined the award-winning design of the 2015 Galaxy S6 and became one of their most popular phones ever.
For this year they followed a similar path of success, but improved it across the board at the same time. The company managed to keep the design many love but made it bigger and easier to use. In fact, the Galaxy S8+ has a 6.2-inch Quad-HD screen, yet it's barely bigger than the S7 Edge. It's the perfect balance. Combine that with key upgrades or new features, and the Galaxy S8 looks to be a great phone.
Read: 13 Reasons You'll Love the Galaxy S8
If you're eligible for an upgrade and are trying to decide on what's available now, or to wait, we're here to help. We wouldn't recommend getting the Galaxy S7 right now, or the LG G5 and V20. Instead, get the Galaxy S8 or S8 Plus.
Those with a Galaxy S7 or S7 Edge may even be considering the upgrade after less than a year. It's all about personal preference, price or individual needs. Either way it's a year newer, will get the latest software updates, and that screen is simply stunning. Without further delay, check out the slideshow below full of helpful information, photos and more.
Galaxy S8+ vs Galaxy S7 Edge: Display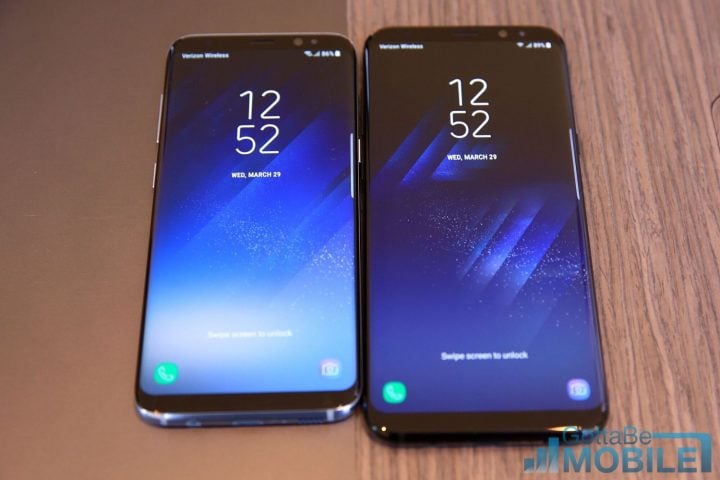 First things first, lets talk about the display. For the first time in history both of Samsung's phones have a curved display. There is no flat model, which may be a turn-off for select few buyers. That said, it really shouldn't be a deciding factor for anyone, and I quickly got used to the curved display. Going as far as to turn off many of its features and just enjoy everything else the phone has to offer.
Those debating the switch are likely doing so for the display, which makes sense. Samsung's new Galaxy S8 is 5.8-inches, while the S8+ is even bigger at 6.2-inches. Both are bigger than even the Galaxy Note lineup. Thanks to very slim bezels, no bezel on the sides and the removal of the home button for the first time in seven years, they aren't too big either. In fact, the Galaxy S8+ is smaller than a Note, and only a few millimeters bigger than the S7 Edge. It's taller, but not wide like some other big-screen phones.
What Samsung has managed to do is pretty impressive. You'll be getting substantially more screen real-estate without having to deal with a huge phone that's hard to hold.
Samsung delivered a 2960 x 1440 Quad-HD AMOLED panel that's thinner, more efficient, offers HDR content, and the best colors of any Samsung phone yet. The company is using a new 18:9 aspect ratio so the phone is thinner yet taller. And the tiny bezels is what gives the screen enough space to fit.
At the end of the day just know the screen has a slightly higher resolution, it's much bigger overall, and it's long and skinny. Rather than wide and slightly taller like the old Galaxy Note 5 or Note 7.
If you love the Galaxy S7 Edge or thought about buying one, the Galaxy S8+ is the right phone for you.