How to Join the Galaxy Note 8 Android Pie Beta
If you want to try the Samsung Galaxy Note 8 Android Pie update before its official release later this year you can download the Galaxy Note 8 Android Pie beta.
In years past, Samsung kept its Galaxy Beta Program exclusive to Galaxy S models, but that changed with the Android Pie upgrade.
The company opened up the beta program to the Galaxy Note 9 in late 2018 and now Samsung's confirmed a Galaxy Note 8 Android Pie beta.
The Android 9.0/One UI beta gives Galaxy Note 8 users in select regions a chance to try the software ahead of its official release date which is expected sometime next month.
Signing up for the Galaxy Note 8 Android Pie beta is quick and it's the fastest way to get upgraded to the official version later on this year. Samsung will push the final version to beta testers before it starts the roll out for everyone else.
If you own a Galaxy Note 8 and want to join the Android Pie beta, here's what you need to do.
How to Sign Up for the Galaxy Note 8 Android Pie Beta
If you want to give the Android Pie update a try right now, you need to download the Samsung Members app, known as Samsung+ in North America. You can find the app via the Galaxy Apps store or via the Google Play Store.
If you already have the Samsung Members or Samsung+ app installed, you'll need to download the latest version in order to get support for the Pie beta.
Once you download the appropriate app you'll want to launch it and check for a banner advertising the Galaxy Note 8 Android Pie beta.
Tap the banner and from there you'll need to submit your Galaxy Beta Program application form. If the beta isn't live in your region, you won't see any of these options yet.
The Samsung Galaxy Note 8 Android Pie beta is currently available in South Korea and India and it could arrive for other countries later on this month.
If you have a Samsung Account and meet all of Samsung's participation criteria, you're good to go. If you don't have a Samsung account, you need to create one via Samsung's website in order to move forward.
Once you're all signed up head into your device's Settings. Once you're there go to Software update > download updates to pull the software to your device.
Beta testers are strongly encouraged to backup their files before downloading the software. You can use Samsung's Smart Switch to do so.
Prospective beta testers should also download the latest app updates so that the applications function properly while running the beta software.
After you get the Android Pie beta on board your Galaxy Note 8 you should report bugs and performance to Samsung so its engineers can improve the software ahead of the official release.
You can report bugs in the Samsung Members app or Samsung+.
4 Reasons Not to Install Galaxy Note 9 Pie & 11 Reasons You Should
Install Android Pie for Improved Security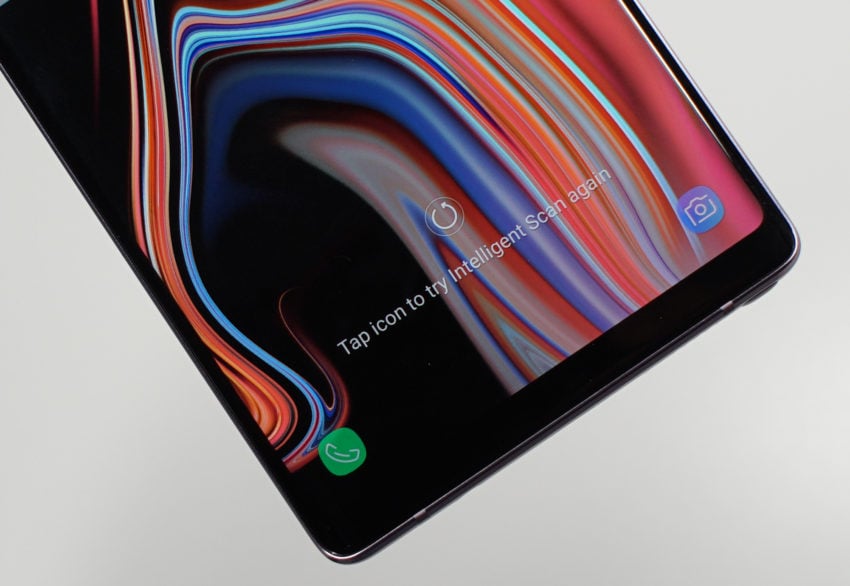 If you want to protect the data stored on your Galaxy Note 9 you'll probably want to install Android Pie soon after it arrives for your phone.
Samsung continues to push important security patches to the Galaxy Note 9 and the Android Pie update brings the latest security patches from Samsung and Google.
The Galaxy Note 9 Android Pie update delivers the company's latest security updates. If you're interested in the changes, you can read more about them over on Samsung's website.
If you failed to download a previous software update, you'll get the patches and fixes from updates you skipped when you install Android Pie on your device.
Android Pie also comes with additional security enhancements including Lockdown Mode which is located in your security settings.
When you enable the Lockdown option via your settings you can quickly disable Smart Lock, biometrics unlock, and notifications on the lock screen so that prying eyes can't use them to access your phone.