How to Join the Galaxy S10 Android 10 Beta
If you want to try Android 10 on your Galaxy S10, Galaxy S10+, or Galaxy S10e right now you can thanks to Samsung's Android 10 beta.
Samsung is finally talking about its plans for Android 10 and they include a beta for select Galaxy S10 models in select regions around the world.
If you don't want to wait for the official Android 10 release for the Galaxy S10 you'll want to signup for the company's beta program. It only takes a few minutes and it will give you access to the operating system's new features which include Samsung's new One UI 2.0.
The new UI includes an assortment of new features including improvements to one-handed mode, upgraded biometrics, enhancements to Device Care, and a whole lot more.
If you own a Galaxy S10 that's compatible with the Android 10 beta, here's what you need to do in order to join.
How to Signup for the Galaxy S10 Android 10 Beta
First you need to download the Samsung Members app. You can download it via the Galaxy Apps store or via the Google Play Store. If you already have it on your phone, make sure you download the latest version.
Once you do that, launch the Samsung Members application, select the registration, and submit your Galaxy Beta Program application form. If the beta isn't live in your region, you won't see this option yet.
If you have a Samsung Account and meet all of Samsung's participation criteria, the registration process will complete. If you don't have a Samsung account, you need to create one through Samsung's website.
If the beta is live in your region head into your Settings and go to Software update > download updates. If the Android 10 beta is available, you can manually install the update onto your device. If nothing is there, remain patient.
The Samsung Galaxy S10 Android 10 beta is available in South Korea, Germany, and the United States and we expect it to expand to other regions in the near future.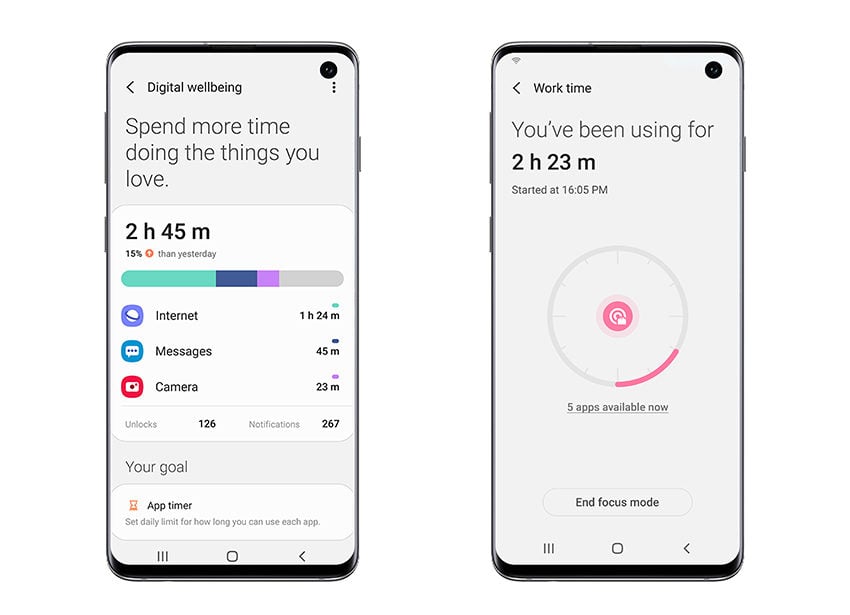 The Galaxy S10 Android 10 beta is plagued with bugs and performance issues and beta testers who see problems should make it a point to report them back to Samsung so that its engineers can improve the software ahead of the public release. You can do this via the Samsung Members app.
Beta testers also also strongly encouraged to backup their files before downloading the software. You can use Samsung's Smart Switch to do so.
Prospective beta testers should also download the latest app updates so that they function properly while running Android 10 beta.
For more on the Samsung Galaxy Android 10 update, take a look at our guide.
6 Reasons to Wait for the 2020 iPad Pro & 6 Reasons Not To
Wait Until Late March
We don't have an official launch date for the new iPad Pro models, but again all signs point to a launch in early 2020.
A report from Bloomberg's Mark Gurman and Debby Wu stated that the new models would come sometime in 2019, but Gurman now reports that these models will land in 1H 2020. Respected analyst Ming-Chi Kuo believes the same thing.
One site recently claimed the rumored iPhone SE 2 might hit shelves on Friday, April 3rd so there's a chance the iPad Pros arrive on that date as well.
Other sources claim the event has been cancelled, probably due to concern about the coronavirus outbreak. That said, it looks like most of the announcements (the iPhone SE 2 might get delayed until the summer or fall) are still on track for the end of the month.
According to Boomberg's Mark Gurman, iPad Pro stock is currently limited at stores in major cities in the United States, Europe, and Australia.
This could be due to constraints caused by the coronavirus outbreak, but Gurman also speculates it could be due to the incoming 2020 iPad Pro models.
Bloomberg also claims there could be delays due to the coronavirus outbreak so it's possible the iPad Pro launch gets pushed later into the year.
At this point, it still looks like a launch will go down later this month which makes a ton of sense because March represents the company's next product launch window.
If that doesn't happen, the next potential launch date would be the company's WWDC 2020 conference in June.
Again, additional iPad Pro models are rumored for Q3 2020 so we could see those arrive in September alongside the 2020 flagship iPhones.
If you're in the market for a new, powerful iPad, think about hanging around until late March. At least.