How to Voice Chat in Splatoon 2
Splatoon 2 is the Nintendo Switch's third major multiplayer release. It's also the first title that gamers will want to voice chat with other players in. That is why it is unfortunate that Splatoon 2 makes voice chatting very complicated.
Voice chat is important because it makes teams easier to manage in Splatoon 2. Turf War, the game's main mode, requires teamwork with three other people to win matches. Salmon Run, the game's cooperative play experience, also relies on gamers working together.
Getting the game's voice chat working is difficult because you need more than just the console. Nintendo Switch Online, the console's multiplayer service, doesn't support voice chat on the Nintendo Switch itself. Because of that, you must download the Nintendo Switch Online app to your smartphone or tablet. You also need the $29.99 Hori Nintendo Switch Splatoon 2 Splat & Chat Headset.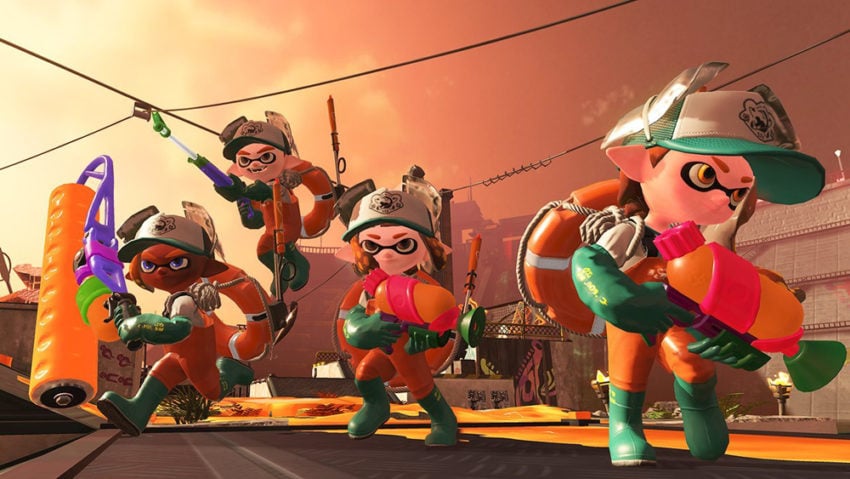 Read: 6 Splatoon 2 Tips for Winning Turf War & More
Here's how to voice chat in Splatoon 2 once you have everything that you need.
Configure Your Nintendo Account
Start by downloading the Nintendo Switch Online app from the Google Play Store or iTunes App Store. It is free for everyone today, and Nintendo says that it will not charge for online connectivity until 2018.
Once it's installed on your phone, open the Nintendo Switch Online app from your home screen.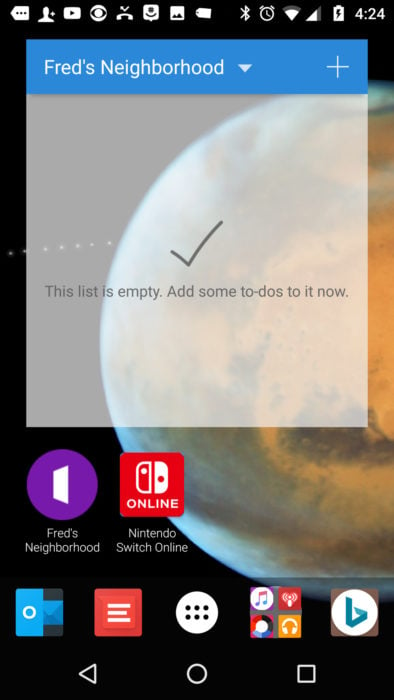 Tap Skip along the bottom of the app.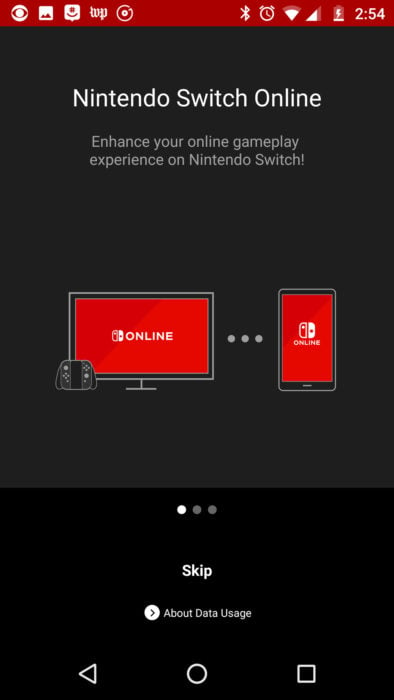 Press the right arrow along the bottom of your screen.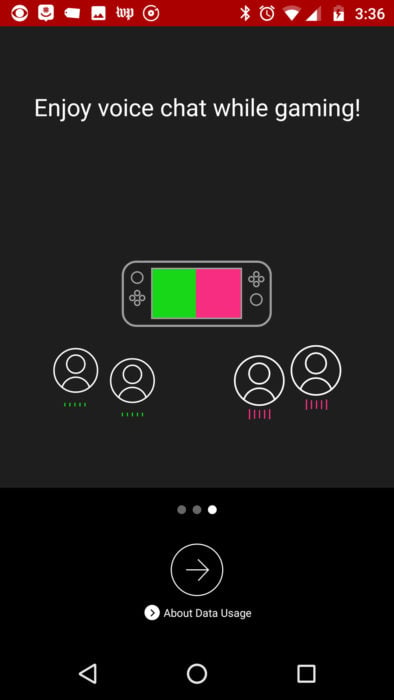 Tap Sign In. Be careful here. The account in your Nintendo Switch Online app needs to match the Nintendo Account that you used on your Nintendo Switch.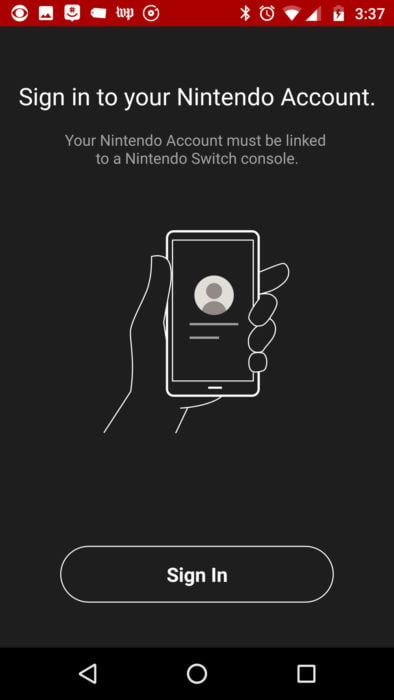 Turn on your Nintendo Switch console. Press the A button on your Nintendo Switch three times to unlock it.
Open the Settings app with your controller's thumbsticks and the A button by selecting the circle with a gear in it at the bottom of your screen.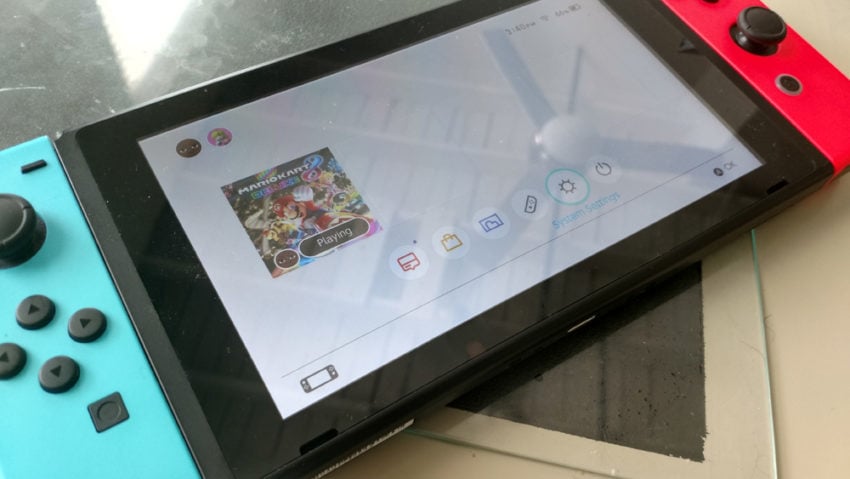 Select Users in the menu on the left side of your screen.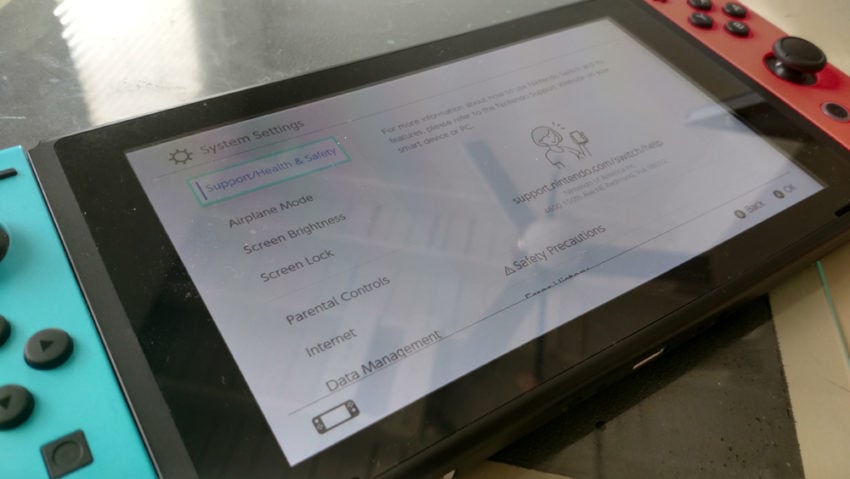 Select your Account using the thumb sticks and the A button.
This area hints at what your Nintendo Account username and email account are. Use these hints to enter your Nintendo Account username and password on your phone.
Tap Sign In in the Nintendo Switch Online app on your phone.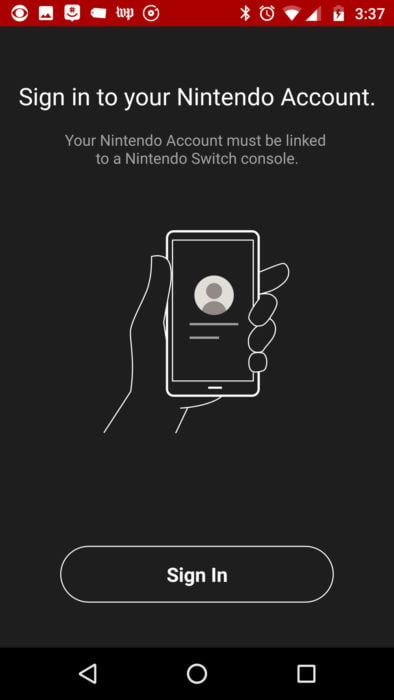 Tap Use This Account once you've logged in.
Tap Start.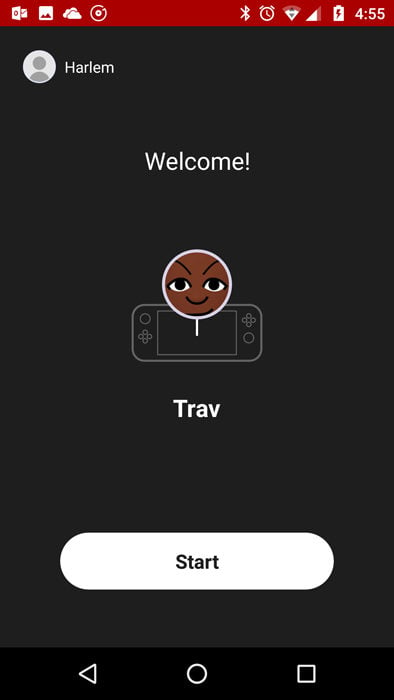 Tap Splatoon 2 at the bottom of your screen.
Connect Your Nintendo Switch, Headset & Phone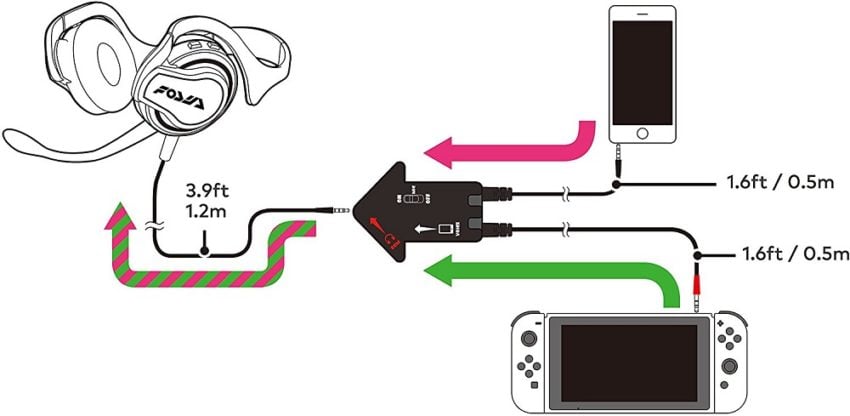 Now you need to connect all your hardware together. Use the guide above to make things easier for yourself.
Plug your Nintendo Switch Chat Headset Adapter into the headset jack on your console. The headset jack is on the top edge of the Nintendo Switch.
Next, plug the chat headset adapter into your smartphone. You may need a headphone adapter if your phone doesn't have a headset jack, like the iPhone 7 or the Moto Z.
Connect your headset to the Nintendo Switch Chat Headset Adapter.
Now, open Splatoon 2 on your Nintendo Switch and navigate to the game's multiplayer experience.
Voice chat works in all multiplayer modes, like Turf War or Salmon Run. You should hear in-game audio and the voices of anyone on your team through your cheat headset. If you don't, check the connections on your headset. Also, be sure that you leave the Nintendo Switch Online app open on your smartphone. The app doesn't support multitasking, so it must always be open for you to hear what your team mates are saying.
Splatoon 2 voice chat will remain free until 2018. That's when Nintendo plans to formally launch the Nintendo Switch Online service worldwide. The service will cost $19.99 a year, $7.99 for three months and or $3.99 for one month.
10 Best 2017 Nintendo Switch Games Coming
Sonic Forces
Featuring three protagonists, Sonic Forces will offer platforming and an all-new story when it arrives on video game consoles – including the Nintendo Switch – in 2017.
We know that Sonic Forces lets gamers create their own characters. Players must base this character on one of seven different classes that come with their own advantages and abilities. Sonic Team calls these custom characters "Avatars," and there are hundreds of cosmetic items for Sonic Forces players to add some style to their creation.
You can skip the custom character mode and enjoy two generations of Sonic game play: 2.5D and 3D. The 2.5D mode offers the classic side-scrolling Sonic experience from your childhood. 3D Mode plays more like Sonic Unleashed. All game worlds and characters are three-dimensional, just like they would be in a modern game.