iOS 14 Release: 6 Things to Expect & 4 Not To
iOS 14 rumors are trickling out which means iPhone users are starting to ask questions about Apple's next operating system.
Apple is still focused on improving iOS 13. The company recently released an iOS 13.5.1 update and it'll push a new iOS 13.5.5 update to iPhone users sometime in the coming weeks.
Most iPhone users are still focused on iOS 13 though we're starting to see interest in iOS 14 pickup as rumors emerge and as we push into the summer.
iOS 14 will almost certainly be the name of Apple's next operating system for iPhone. The company hasn't confirmed the software, that won't happen for a few weeks, but credible reports have outlined a number of changes coming with the software.
With iOS 14 rumors picking up steam, we're getting questions about the next version of iOS. In particularly, iPhone users are interested in the iOS 14 update's features, release date, and beta.
(Renewed) Apple iPhone 11 Pro Max, US Version, 256GB, Midnight - Unlocked
This phone is unlocked and compatible with any carrier of choice on GSM and CDMA networks (e.g. AT&T, T-Mobile, Sprint, Verizon, US Cellular, Cricket, Metro, Tracfone, Mint Mobile, etc.).
Please check with your carrier to verify compatibility.
When you receive the phone, insert a SIM card from a compatible carrier. Then, turn it on, connect to Wi-Fi, and follow the on screen prompts to activate service.
The device does not come with headphones or a SIM card. It does include a generic (Mfi certified) charger and charging cable.
Tested for battery health and guaranteed to have a minimum battery capacity of 80%.
We don't have all of the answers but Apple's a fairly predictable company so we can fill in some of these blanks well ahead of time. Today we want to take you through some things to expect from Apple and iOS 14.
This guide will take you through what we think we know about the iOS 14 release date, the iOS 14 beta, iOS 14 features, devices that will and won't get iOS 14, and a few things you shouldn't expect.
This walkthrough will help those who maybe haven't followed previous iOS releases get comfortable ahead of iOS 14's roll out later this year.
When to Expect the iOS 14 Launch Date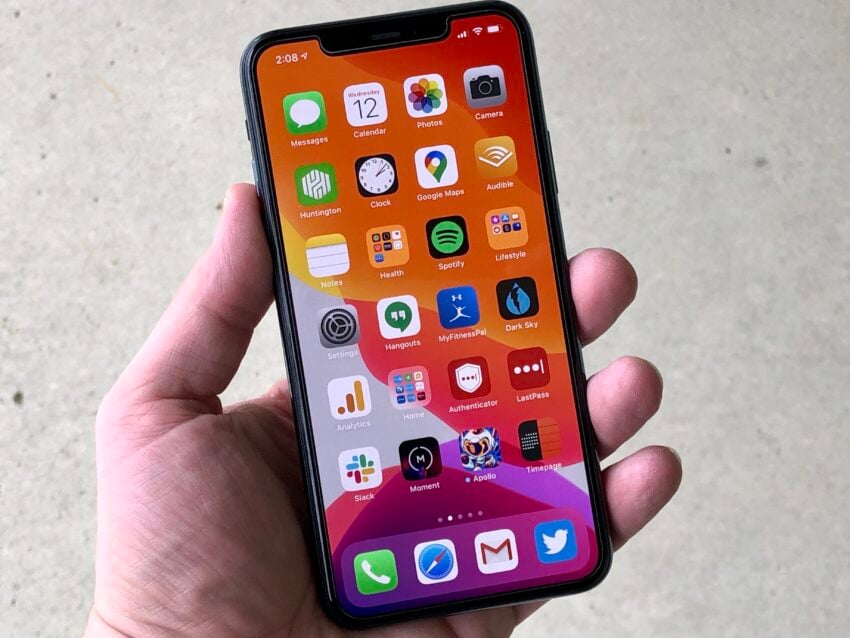 One question we typically get from readers, friends, and family regarding new versions of iOS is: "When will Apple announce the next operating system for iPhone?"
Unless Apple drastically changes the way it handles iOS releases, the company will likely announce iOS 14 at its annual developer conference this summer.
Apple's confirmed plans to host an online-version of WWDC in June andWWDC 2020 kicks off on June 22nd with a keynote.
During the keynote we expect the company to outline its plans for iOS (iPhone), iPadOS (iPad), macOS (MacBook), watchOS (Apple Watch), and tvOS (Apple TV) in 2020.
Look for Apple to spend time highlighting many core iOS 14 features, but don't expect the company to reveal everything.
The company typically holds some announcements back for the fall.
Last update on 2021-09-23. This post may contain affiliate links. Click here to read our disclosure policy for more details. Images via Amazon API

This article may contain affiliate links. Click here for more details.