5 Things to Know About the iOS 14 Update
iOS 14 rumors continue to swirl as we push deeper into 2020. We don't know everything about Apple's new operating system, but we can try and fill in some blanks as we push toward its inevitable release later this year.
As we push into June, Apple continues to improve iOS 13. The company recently released an iOS 13.5.1 update and it's working on a new iOS 13.6 update for iPhone.
Later this year Apple will release a brand new operating system for the iPhone. Dubbed iOS 14, it should arrive alongside an iPadOS 14 release for the company's iPads.
We don't have the full picture yet, but reports have started hinting at Apple's plans for iOS and the iPhone in 2020.
With that in mind, we want to outline a few basics. Our walkthrough will take you through the iOS 14 beta, the iOS 14 release date, the devices getting iOS 14, and the update's rumored features.
No products found.
iOS 14 Beta
This summer, Apple will host WWDC 2020 where it will likely go over the changes it's making to the iPhone's software in 2020. This year's event, which kicks off at 10AM Pacific on June 22nd, will feature an online format due to the coronavirus pandemic.
The keynote is where the company will likely outline iOS 14 and software updates for iPad, Mac, Apple TV, and Apple Watch. We also expect the company to confirm the iOS 14 beta.
The company's beta programs give developers and anyone willing to try pre-release software a chance to test out new features ahead of time. They also help the company weed out bugs and performance issues.
We expect the iOS 14 beta to start sometime after the conclusion of the keynote on the 22nd, probably around Noon or 1PM Pacific.
Those with a paid developer account should get access to the iOS 14 beta shortly after the keynote, but those enrolled in the company's free Beta Software Program will likely have to wait until July for the software to arrive. Developer betas always arrive first.
Trying the iOS 14 beta might be tempting, but if you depend on your phone to get you through the day, you'll probably want to avoid the iOS 14 beta, at least until the company is able to fix some of the initial problems.
We'll almost certainly see several iterations of the iOS 14 beta as Apple and its beta testers poke and prod the software for issues.
iOS 14 Release Date
The iOS 14 beta should stretch over several months culminating with an official release sometime in the fall after another event and keynote.
We don't have a specific iOS 14 release date to share with you at the moment, but odds are good that it launches in the fall shortly before Apple releases its flagship iPhone 12 models.
September is typically a key month in Apple's annual release cycle. It's when the company usually pulls its iOS software out of beta.
As of right now, it doesn't look like Apple will deviate too much from this protocol in 2020. iPhone 12 rumors currently point to a release this fall though there is a good chance the coronavirus outbreak pushes shipping dates into October.
And with WWDC starting later than usual, we could see iOS 14 arrive a little bit later than the mid-September release we're accustomed to.
iOS 14 will likely make another appearance on stage during the iPhone 12 launch event, this time in official form, and Apple should provide a final date for its release.
iOS release dates typically fall between the media event and the new iPhone's release date. iPhone release dates almost always land on Friday's.
New iPhones always run new iOS software out of the box which means the 2020 models will run iOS 14, not iOS 13, when they arrive on doorsteps and shelves this fall.
In addition to iOS 14, the iPhone 12 series is rumored to have improved cameras, design changes, 5G connectivity, and various performance improvements.
iOS 14 or iPhone OS 14
A prominent leaker suggests Apple might stop calling iPhone software "iOS."
According to Jon Prosser, the company might revert to "iPhone OS" which is the original name for the iPhone's software. Apple changed the name in 2010 when it launched the iPad.
If true, this would put iOS in line with the company's moniker for the iPad's software. Apple calls the iPad's software iPadOS.
It's unclear when this change would take place, but with WWDC 2020 just days away, we could see Apple reveal iPhone OS 14 instead of iOS 14. Time will tell.
Will My Phone Get iOS 14?
Last year, Apple bumped most iOS 12-powered devices to iOS 13 and iPadOS 13. The company left the iPhone 5s, iPhone 6 Plus, iPhone 6, and several iPad models on iOS 12.
Of course, support for those devices didn't end. Apple continues to roll out new versions of iOS 12 with under-the-hood improvements.
That said, support has been irregular and these devices won't get any new features down the road.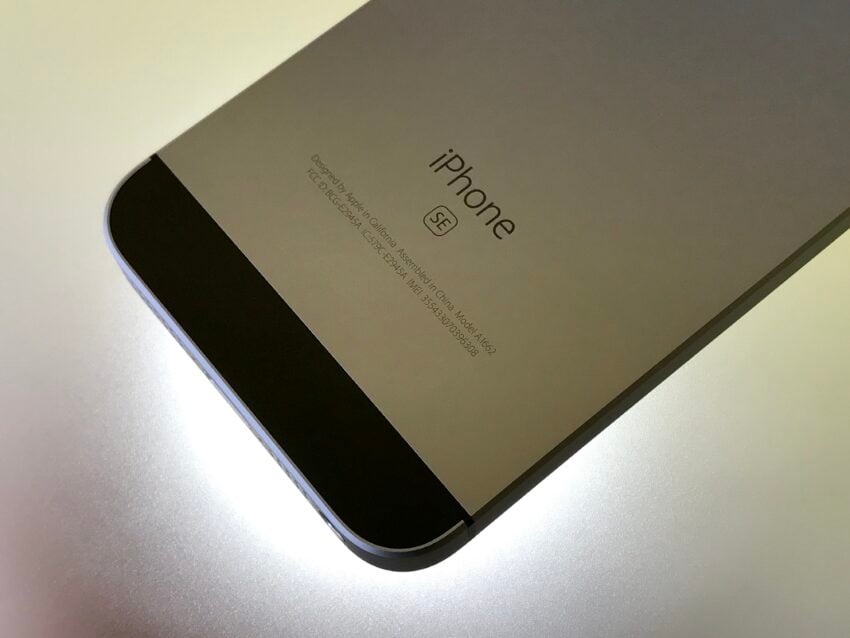 Devices currently running iOS 12 probably won't get iOS 14, but it sounds like Apple might move all iOS 13-powered phones up to iOS 14.
French site iPhoneSoft.fr claims iOS 14 will support the ‌iPhone‌ SE, the ‌iPhone‌ 6s, ‌iPhone‌ 6s Plus, and newer versions of the iPhone, a list that includes the following devices:
iPhone 8 Plus
iPhone 7 Plus
iPhone 6s Plus
In the report the site mentions that the decision isn't final which means these devices could still get left behind on iOS 13.
A new report from Israeli site The Verifier backs up these claims and states that its information comes from a "trusted source from the system development process."
The site also claims that iOS 14 will be the last update for the iPhone 6s, iPhone 6s Plus, and original iPhone SE.
iOS 14 Features
iOS 14 rumors have outlined the new operating system in detail and here's what we know thus far.
We know that Apple is reportedly planning to bring a time-of-flight 3D rear camera to the iPhone 12 Pro. If true, the devices will likely feature improved Augmented Reality (AR) supported by iOS 14.
Apple is reportedly developing an AR app, codenamed Gobi, that will let users gather more information about the world around them. The company is apparently testing integration at Apple Stores and Starbucks.
A new leak sheds new light on these features. Josh Constine has leaked the Gobi app icon, Apple-branded QR codes, and upcoming improvements to the Find My app. You can read more about these changes on his personal newsletter.
A previous leak suggested that the Find My app would get some upgrades including a new augmented reality mode and new location triggers including a new option to get an alert when someone doesn't arrive at a location at a specific time of day.
iOS 13.4 beta testers found references to a "CarKey" API that will evidently let iOS users use the iPhone and Apple Watch to unlock, lock and start a car.
References to "CarKey" have also been discovered in iOS 13.5.1 and the iOS 13.6 beta. Here's Apple's privacy policy for the unreleased feature:
Wallet allows you to add and share car keys for certain vehicles. You may add a car key by signing in to your vehicle manufacturer's app or entering a pairing code in Wallet to claim the vehicle as your own and to pair your device with your vehicle. If successful, your device sends Apple a one-time owner redemption token. Apple uses the redemption token, information about your Apple account and your device, and your location at the time of provisioning (if Location Services is enabled) for fraud prevention purposes.

To set up your car key, Apple shares a unique device identifier with your vehicle manufacturer. This device identifier is different for each vehicle manufacturer to help protect your privacy. Your vehicle manufacturer may connect this device identifier with other information it has about you and will process information it has about you according to its privacy policy.

You may share car keys by tapping Invite on the back of your car key pass, selecting the access type that you would like to grant, and sharing the car key pass using iMessage. To help set up and manage car key passes, Apple forwards to the vehicle manufacturer information about with whom a pass is shared and what level of access was granted. Apple also shares a unique device identifier for the pass recipient with the vehicle manufacturer to enable them to manage your pass. For pass recipients, just as with owners, the vehicle manufacturer may connect the device identifier with other information it may have about the recipient and process such information according to its privacy policy.

Apple does not collect or retain information on vehicle usage, such as when you use your car key pass to lock or unlock the vehicle. Your vehicle manufacturer may collect vehicle usage information according to agreements you have with them. We encourage you to review your vehicle manufacturer's privacy policy for more information.
According to 9to5Mac, Apple is working with BMW and it looks like it will be the first car manufacturer to implement the new technology.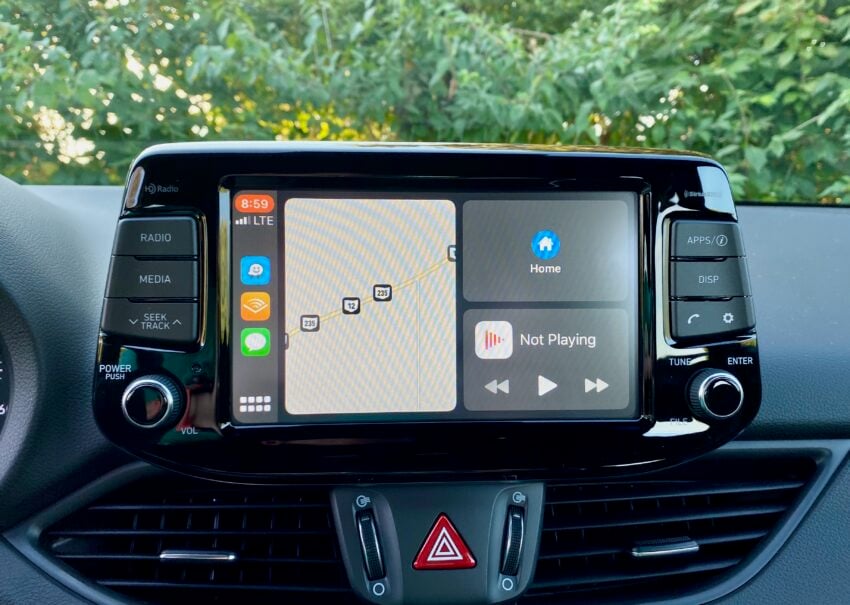 Bloomberg's Mark Gurman claims that iOS 14 users might be able to use third-party music services like Spotify to stream on HomePod with Siri. HomePod users can already do this with Apple Music. At the moment, you can only stream Spotify content on a HomePod via AirPlay.
Thanks to leaked iOS 14 code, we now know that Apple's probably working on high-end, over-the-ear headphones with some of the same features found on the company's AirPods. The code includes two icons that represent dark, and light, versions of the unannounced product.
In addition, the iOS 14 code also reveals plans for a blood oxygen detection feature coming to the Apple Watch down the road. The feature will probably arrive alongside watchOS 7 in the fall.
iOS 14 will also reportedly come with sophisticated mouse cursor support, a new PencilKit feature that will convert handwritten text via the Apple Pencil into typed text, CarPlay wallpapers, improvements to the Maps app, and a new fitness app that will let users download guided workout videos.
The company is also reportedly working on some big additions to iCloud Keychain which are said to include password warnings and a way to save two-factor authentication passwords. This should help it compete with alternatives like LastPass and 1Password.
We've also heard about a new feature called "Clips" that would allow users to interact with parts of third-party apps without needing to install them on their iPhone. The service would require users to scan a QR code.
Hey @EveryApplePro, @MaxWinebach said you like wallpapers pic.twitter.com/4P8BrMzCkI

— Dongle (@DongleBookPro) April 4, 2020
iOS 14 also could bring home screen widgets and wallpaper customizations to the iPhone.
The home screen widgets would allow you to move widgets around on the home screen for the first time. The feature is reportedly codenamed "avocado." The feature is still in development which means it could get scrapped before the official release.
As for wallpaper customizations, leaked screenshots from Twitter user DongleBookPro show off a new "Collections" menu. So instead of grouping all of the wallpapers together, iOS 14 could separate them into different categories in order to make them easier to find.
The screenshot also reveals new "Home Screen Appearance" options which would allow users change the appearance of the current wallpaper. Options apparently include blurred, dark, dim, and normal.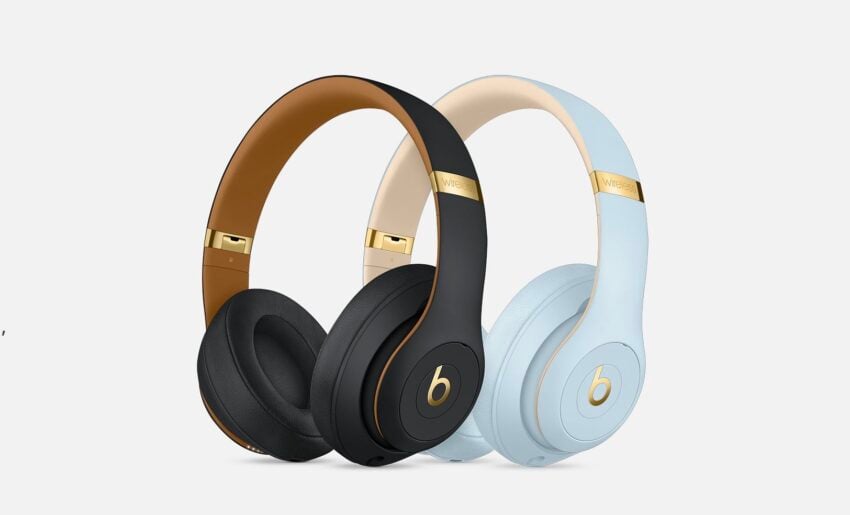 According to 9to5Mac, Apple might be working on an Internet Recovery for iOS. Evidence was spotted lurking in the company's iOS 13.4 beta.
As of right now, if an iPhone stops working, users often need to restore the device's firmware using a Mac or Windows PC. That could change soon.
iOS 13.4 beta testers also found a new feature called "OS Recovery" which looks like it could provide iPhone users with a new way to restore their device without having to connect it to a computer.
It's unclear if this feature will arrive in an upcoming version of iOS 13 or if it will emerge later in the year with Apple's iOS 14 update. At this point, a release on iOS 14 is more likely.
We've also heard about the possibility of a revamped Podcasts app which will reportedly include a "For You" tab for discovery and more.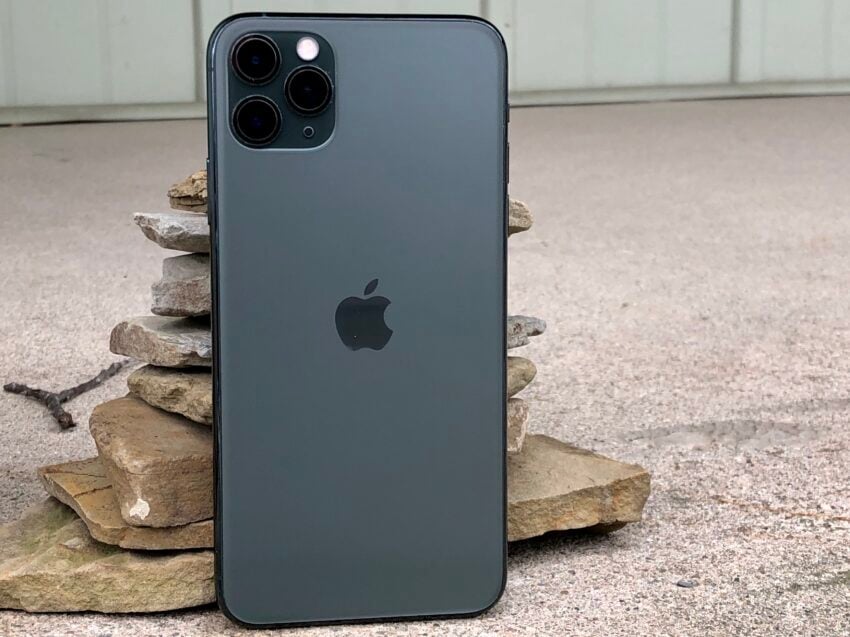 Gurman also claims Apple is overhauling the way it develops, and tests, iOS software. The company is hoping this process helps it cut down the number of bugs and problems.
iOS 13 has been plagued by a variety of performance issues since launch and the company has been forced to delay features and issue rapid fire bug fixes to address these ongoing problems.
The company has also reportedly considered delaying some iOS 14 features in an effort to ensure long-term stability.
We'll continue to update this post with new information as it arrives. We expect to hear a lot more about Apple's plans for iOS 14 in the months ahead.
iOS 14 Release: 6 Things to Expect & 4 Not To
When to Expect the iOS 14 Launch Date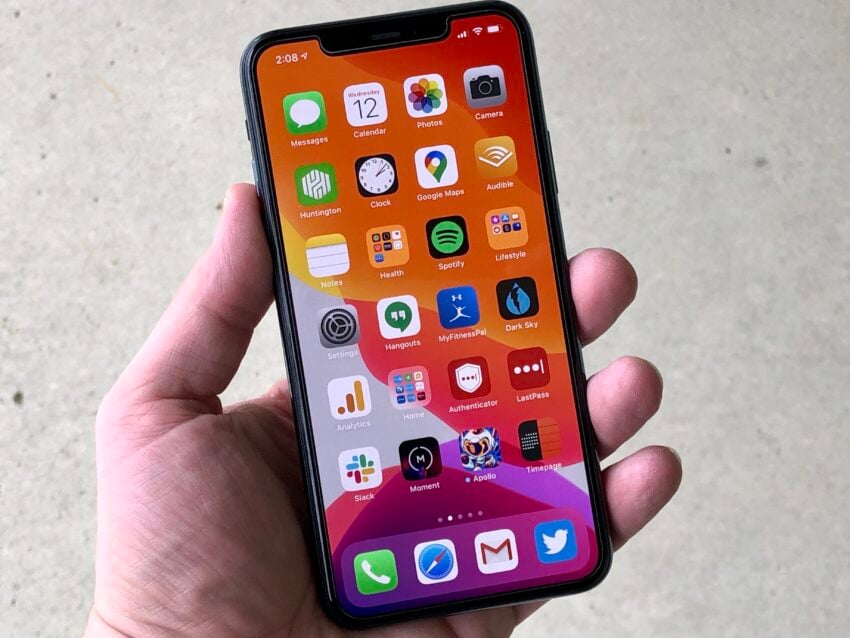 One question we typically get from readers, friends, and family regarding new versions of iOS is: "When will Apple announce the next operating system for iPhone?"
Unless Apple drastically changes the way it handles iOS releases, the company will likely announce iOS 14 at its annual developer conference this summer.
Apple's confirmed plans to host an online-version of WWDC in June andWWDC 2020 kicks off on June 22nd with a keynote.
During the keynote we expect the company to outline its plans for iOS (iPhone), iPadOS (iPad), macOS (MacBook), watchOS (Apple Watch), and tvOS (Apple TV) in 2020.
Look for Apple to spend time highlighting many core iOS 14 features, but don't expect the company to reveal everything.
The company typically holds some announcements back for the fall.
Last update on 2023-12-05. This post may contain affiliate links. Click here to read our disclosure policy for more details. Images via Amazon API

As an Amazon Associate I earn from qualifying purchases.