AirDrop Between iPhone and Mac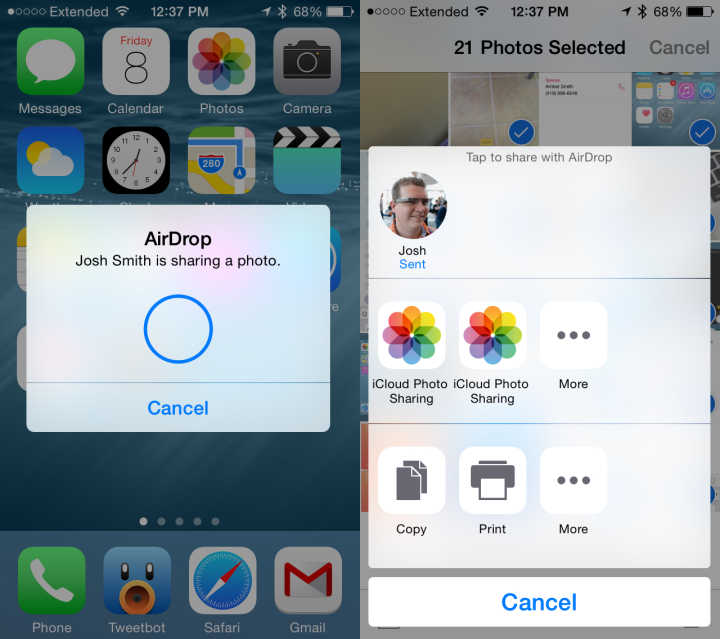 In iOS 8 and OS X Yosemite you can now AirDrop files from the iPhone to the Mac. This is an awesome way to share file and photos between the devices and it beats out iOS 7.
On iOS 7 you can only use AirDrop between iOS devices, which left a big hole in sharing a photo to your Mac.

As an Amazon Associate I earn from qualifying purchases.