iOS 8 vs iOS 7 Keyboard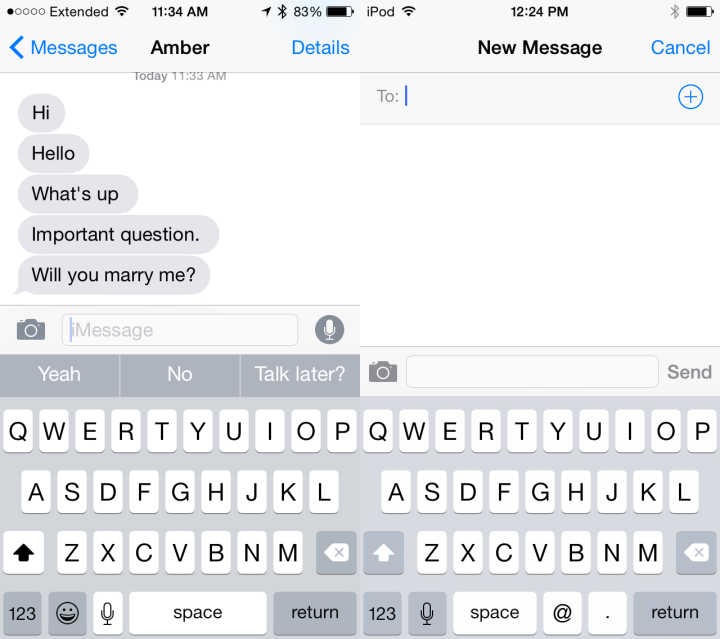 An iOS 8 vs iOS 7 keyboard comparison shows that Apple is finally ready to let people type how they want on the iPhone and catch up with Android keyboards.
First off, Apple now offers a better keyboard built-in to the iPhone. The new iOS 8 keyboard includes a prediction bar to let you tap for the next word and it can learn based on your contacts and respond appropriately on a contact basis.
This means it knows you are formal with your boss, but not with your friends in Mail and Messages. The prediction even knows what the conversation is about, so you can often tap to reply "Yes, Ok, Leaving," or whatever the appropriate response is.
If you like to dictate to the iPhone, it is now improved, showing what you say as you are speaking instead of at the end, as shown in the video above.
Another big change is the ability to download and install third-party keyboards that deliver typing and options you want, even if the main iPhone keyboard doesn't allow it.

As an Amazon Associate I earn from qualifying purchases.